Rooted Martial Arts plants new roots in Milford
For 15 years, a proud, family-owned karate studio has sat at the top of the hill in the strip mall two blocks down from Milford High School. Although they started small, Treger Studio of Martial Arts has since expanded this family into a hardworking and strong team of martial artists. Among this team are Senseis John and Stephanie D'Amico. With the retirement of the influential instructors that planted the roots of the studio, Larry and Elizabeth Treger, the D'Amicos have stepped up to extend a new branch to this tree. Rooted Martial Arts (or Rooted), although new, intends to build upon this strong foundation and establish Martial Arts as not only an interesting and healthy part of this community, but a necessary one.
Rooted provides many opportunities to learn, such as kids' programs, Mixed Shudokan classes and Brazilian Jiu-Jitsu. Milford Senior and Rooted Brown Belt Fiona Bracken explained the wide appeal of the studio. "This was something we could all do as a family because regardless of age, everyone can participate," said Bracken, whose entire family of five joined the studio three years ago. She said they have found that martial arts provides a wide variety of options that suit the whole family while also providing a physical and mental outlet.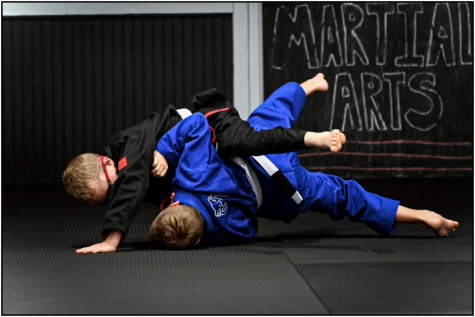 One of Rooted's mission statements, "train for strength of body and mind," is effectively fulfilled according to Milford freshman and Rooted Black Belt Kate Johnson who stated, "It's a great workout and a great escape." Both of these students, as well as Bracken, joined martial arts when they were younger and have grown up in the studio learning the core values of character, confidence, patience and respect.
Bracken explained how she applies these values to her life outside of the studio. "It helped me focus on what's in front of me," Bracken said. Although Martial Arts is a great form of exercise, it provides its students with extensive benefits of the mind as well.
Along with the physical and mental benefits, Rooted is a space where the community can come together to learn and grow. Bracken and Johnson are in different grades and school activities, yet they have been on a close-knit team for many years. Through their training at the studio they have built bonds with each other and their instructors that unite them as a team and strengthen the values that Rooted is determined to spread into the lives of the community of Milford. "I've become friends with a lot of people I wouldn't have expected to become friends with," Bracken said of her biggest takeaways from the experience. "There is something about performing at a tournament with your team that brings people closer together."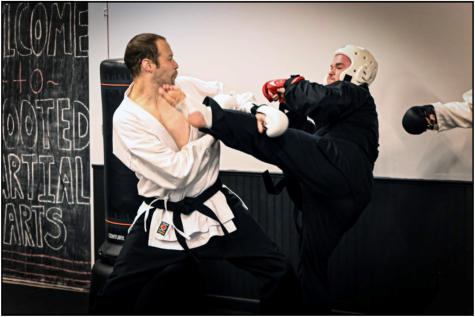 Martial arts made its place in this community many years ago and with the new instructors, that place will only grow. This studio provides an environment for all kinds of people to learn something new and improve upon themselves. "Just do it!" Bracken said when asked what she would say to hesitant new members. It's never too early to learn and it's never too late to grow.
With the integration of martial arts throughout the school and surrounding area, Rooted Martial Arts will see its vision of a disciplined, confident and strong community come to life.
For more information regarding Rooted visit https://rootedmartialarts.com/.