Special Olympians bring energy, applause to the Milford Fieldhouse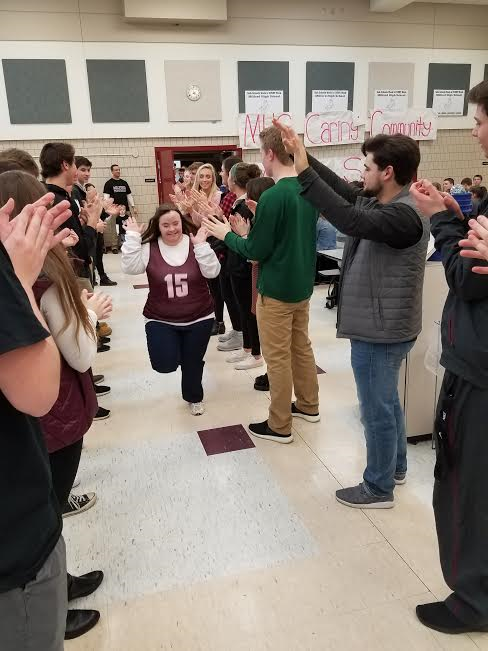 Ecstatic energy filled the gym as several games of basketball were simultaneously being played. Rapturous cheers from fans and volunteers echoed throughout the room, making it an indescribable atmosphere.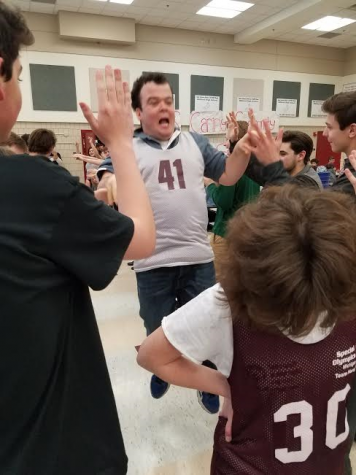 On Sat. Jan. 28, over 50 teams, including about 20 Milford students, competed at the Special Olympics basketball tournament at Milford High School. For months, these athletes train and prepare, then give it their all at different local and state games.
Founded in 1968, Special Olympics serves as the world's largest non-profit organization that allows children and adults with intellectual disabilities to train and compete in different sports. In Michigan, there are currently more than 23,000 athletes participating in Special Olympics; however, just in the community, Huron Valley Special Olympics is a program with more than 130 athletes participating on different teams in 15 different sports: some of the most popular sports include bowling, soccer, and basketball.

Despite it being an annual event, this year's tournament was only the second time it was hosted at Milford High School. This allowed current students to volunteer and make for a supportive, positive crowd.
"It was an unbelievable experience to watch and be a part of," explained junior Rachel Thompson, who served as a volunteer. "It's something everyone should volunteer at and get the opportunity to watch."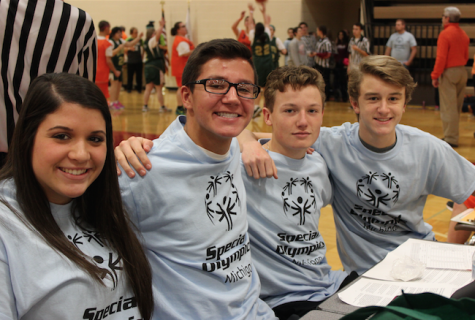 Volunteers, the majority being Leadership students, had different duties such as reffing games, working timers, keeping score, and just being encouraging, supportive fans.
Thompson and her friends simply sat at a table and kept track of who scored and fouled while cheering on all the teams and chatting with both the players and coaches throughout the day.
"When you get to work with your friends and help out at an event with so much positivity and good energy everywhere it doesn't even seem like volunteering," said Thompson.
Student Activities Director David Gilbert explained that not only was it special for students to volunteer and gain perspective, but it was also special for those students actually playing in the tournament.
"Milford has such a great school culture when it comes to accepting students," said Gilbert. "With so much positivity at Milford, it's special to students with disabilities to actually get the chance to play on the basketball court at Milford with other students there supporting."