The DECA chapter and their success
May 27, 2023
On December 16th, a group of Milford business students  traveled to Lawrence Tech College to compete in the DECA regional competition. DECA is a business club that competes...
Top 10 Profile: Alexis Cornett
May 27, 2023
It takes an extraordinary amount of strive and hard work to achieve success in and out of school. As one of the top 10 of the senior class, Alexis Cornett has achieved great...
Milford High School takes on Spring Break
May 27, 2023
As springtime comes around, it's time for Milford friends and families to start planning their spring break trips. Christmas, New Year's and Valentine's Day...
May 27, 2023
 Students question whether the boost that energy drinks provide makes up for the effects they have on your health. Walk into any classroom at Milford High School,...
The vast environmental issue happening right beneath our feet
April 27, 2023
Five mass extinction events: gigantic glaciers melting, volcanic eruptions, extreme temperature fluxes, methane poisoning and asteroid strikes. These intense natural disasters...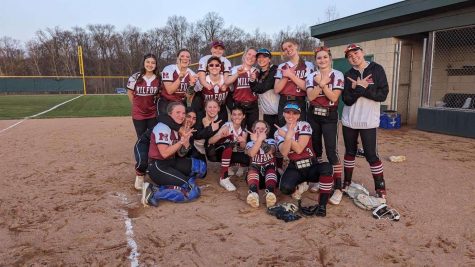 Milford softball steps up to the plate
May 27, 2023
The Milford Softball team started their season off right before spring break, but due to the "lovely" Michigan weather they were inside for most of the tryouts and practices. Last year, the team lost...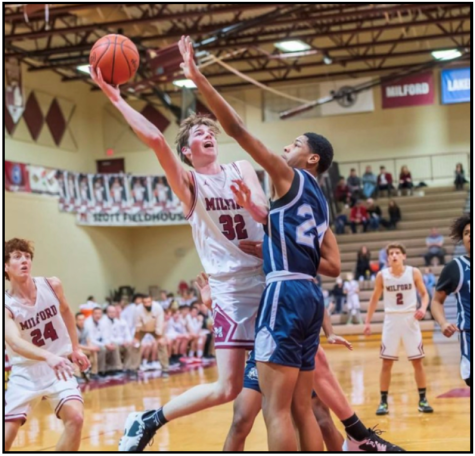 Student athletes hope to continue college careers
January 27, 2023
Milford High School's athletic programs are home to some very talented student-athletes. Most student-athletes put in countless hours during practice on top of hours spent studying and completing...
Sixth man and woman prepare for 2022-23 season
December 20, 2022
Sixth Woman:  The tradition of having "sixth man" section leaders at the Boys Varsity Basketball games, has been around for years. Last year, a small group of senior girls decided to start a "sixth...
Loading ...