Huron Valley Marching Band 2022 season recap
December 20, 2022
After months of hard work and dedication, members of the Huron Valley Marching Band performed their production, Smooth Criminal, at the 2022 MCBA State Championships. The...
Milford senior and HVMB leader excels in the musical arts
December 20, 2022
As Christmas break approaches, Milford Senior Matthew Stewart has accomplished more in three months than some students achieve throughout their entire high school careers. Stewart...
Does the Grinch have the right idea?
December 20, 2022
In the beloved 2000 film How the Grinch Stole Christmas, as the title character steals trash from the Whos, the Grinch says, "One man's toxic sludge is another man's...
When is it too soon to listen to holiday music?
December 20, 2022
Walking in a winter wonderland¨ As it's getting to be that time of year that we all love; the snow starts to fall, joyful people fill the streets and the sound of Christmas...
Milford Spanish Students Visit DIA
December 20, 2022
As Día De Los Muertos (Day of the Dead) passed, Milford High School Spanish students were given the amazing opportunity to take a trip to the Detroit Institute of Arts to...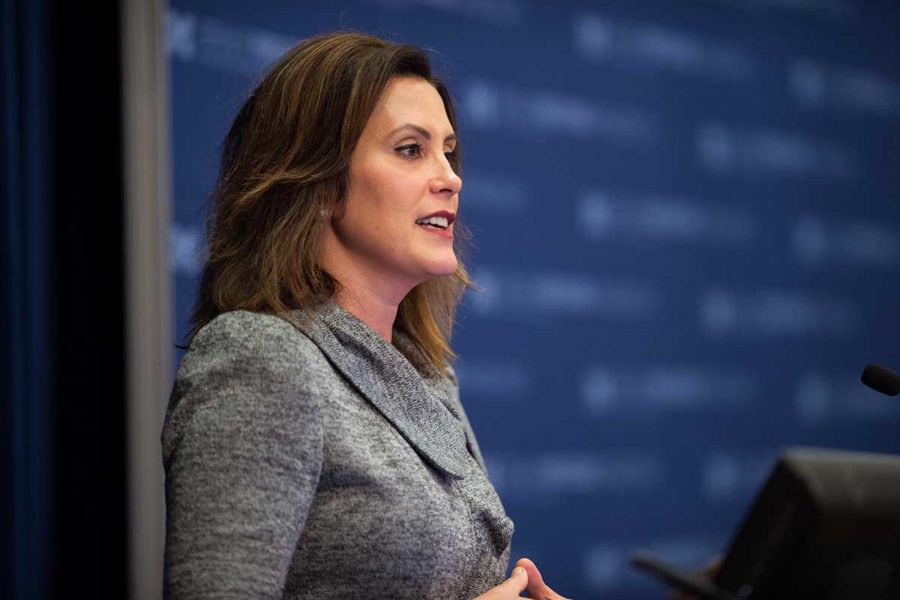 Aubrey Snavley, Assistant Editor
December 20, 2022
       The Democratic governor who led Michigan through the COVID-19 pandemic and vowed to battle "like hell" for abortion rights was re-elected by Michigan voters...
Milford High School raises more than $37,000 for charity
June 9, 2022
Milford High School's 2022 Charity Week was the most successful in school history, as a MHS students raised a record...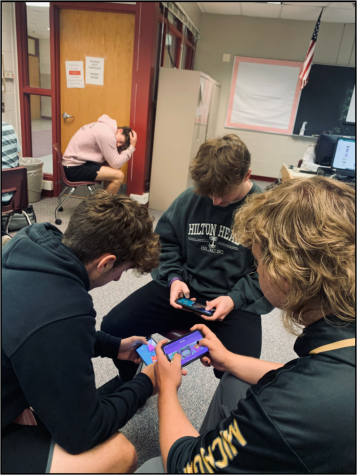 Pandemic leads to more loneliness in teenagers
June 3, 2022
With the start of the pandemic, everyone distanced themselves from seeing friends and family in person. After such a long...
Sixth man and woman prepare for 2022-23 season
December 20, 2022
Sixth Woman:  The tradition of having "sixth man" section leaders at the Boys Varsity Basketball games, has been around for years. Last year, a small group of senior girls decided to start a "sixth...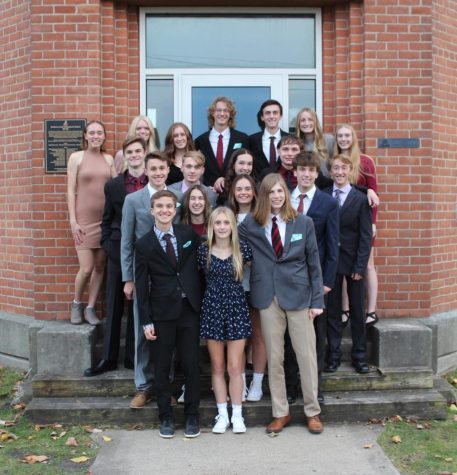 Racing to the Michigan Cross Country State Meet
December 19, 2022
In the finishing stretch of the 2022 Milford Cross Country season, the girls and boys teams traveled to the Michigan Cross Country Division I State Meet. This year, the meet was held on Saturday, Nov....
Senior athletes face season-changing injuries
December 19, 2022
As summer came to a close, the exciting season of fall sports was just getting started. Milford athletes  prepared for their upcoming season and beginning to juggle their school work along with it. Some...
Loading ...