DECA Takes a Trip to States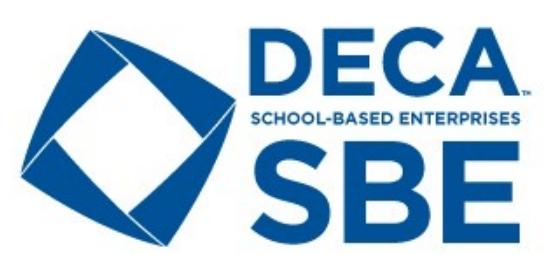 A lot of people ask what is DECA? Asking any of the DECA students, they'll tell you multiple different things.
"DECA is a great program where you can explore the different types of business. There are different categories for future careers, it doesn't matter what you want to go into," Kayla Allen, a senior at Milford, answered.
"DECA is a way to prepare high schoolers for what they're going to do in the future," Jessica Niemiec, a sophomore, answered.
After joining DECA in October and picking the category you're going to compete in, the first step to Internationals is prepping yourself with the written section, practicing tests and roleplaying. At Districts, DECA students compete against twenty other teams in the same category with the same judge. The judge then chooses the top three teams that they liked the best and had the best test scores. Those three teams then continue to States where they compete with other teams and individuals for the International spots.
At States, students have an orientation of what time they'll be competing and what the have to do. The writtens begin at four p.m. and end around eight p.m.. After the writtens are over, there's an opening session at nine, where DECA members are welcomed and new state officers are chosen.
The teams and individuals compete from eight-thirty a.m. to seven p.m., while the written's take math and econ exams. After that they went to watch a hockey game.
On Sunday, everyone finds their seats and wait for the awards ceremony to start. When its over around noon, students say goodbye and return home.
This year, Internationals is going to be held in Orlando, FL. for six days in April. There's a lot of time to spend exploring the city and having fun, along with preparation for the big day. "There are certain meetings that you have to go to before competing. Then you compete. There are thousands of people there, and the award ceremony is huge. It recognizes the winners and the scholarship winners," Allen stated.
For Adrienne Ruder, a junior at Milford, DECA comes natural. She's one of the fifty-one Milford students going to States, held in Grand Rapids, Mich., between March 13th- 15th. "I'm looking forward to States because it's going to be fun to hang out with my group and explore the town," Ruder explained, "I'm nervous and excited, but confident, I think we're going to do well."
This is Ruder's third year in DECA, and her first time in the Buying and Merchandising Event. The event is thirty minutes long, with a randomized category. Each group presents an overall analysis about how to market the product in front of a judge. "DECA's made me more prepared for job interviews and I feel more confident about the overall business feeling," Ruder added.
"I'm nervous States because everything depends on which judge you get and who's in the flight with you. But that doesn't stop me from being excited. It's my last year and we're going to do the best we can, but if nothing else, its a weekend of hanging out with friends," Allen said.
Allen has been a DECA member for two years. She's in the International Business Plan Event, where she writes a thirty page paper, and presents a poster for ten minutes before answering five minutes worth of questions. "DECA's made me realize that I want to go into business, and its improved my speaking skills, I'm more confident now," Allen adds.
This is Niemiec's first year in DECA. Like Ruder and Allen, she's excited to get to hang out with friends. She's in the Principles of Marketing Event. "It's basically all of the other categories, but it's simplified," Niemiec answered.
Anna Husic, a junior and first time DECA member, stated, "I'm kinda excited for States. I think it's going to be a good experience but I'm nervous about it. I'm not good at presenting and I don't want to mess up." Husic's in the Team-Leadership Event, where they look at current events and, in a way, find solutions to them.
And a big congrats to Milford's winners:
Test Medals- Matt Bryant, MiKayla Campbell, Destinee Dreyer, Logan Hughes, Izzie Kenhard and Megan Luzenski.
Role Play Medals: MiKayla Campbell, Jackie Clemence, Chloe Gerathy, Logan Hughes, Anna Husic, Logan Kahl, Zaria Koch and Maria Masters.
Overall Medals- Natanee Bruce, MiKayla Campbell, Jackie Clemence, Clare Francis, Chloe Gerathy, Ben Haddad, Logan Hughes, Anna Husic, Logan Kahl, Zaria Koch, Brenna Lovera, Megan Luzenski, Maria Masters, Trent McKenzie, Jessica Niemiec, Shannon Parr, Alex Puente, Mike Ralston and Joey Walsh.
ICDC Plaque- MiKayla Campbell, Chloe Gerathy, Ben Haddad, Logan Hughes, Anna Husic, Logan Kahl, Maria Masters, Shannon Parr, Alex Puente and Joey Walsh.