Football season begins after COVID reduces games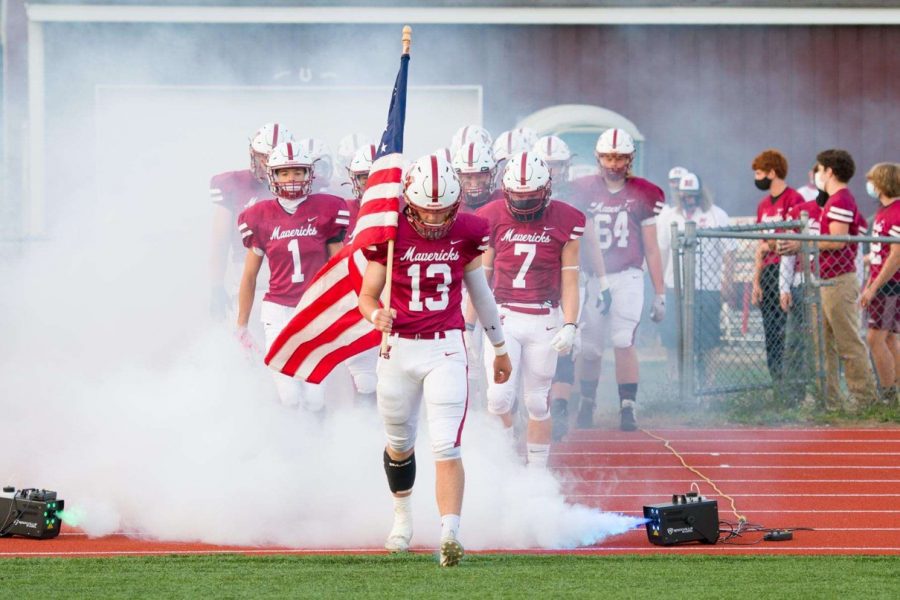 For the past year. Michigan high school football players have been waiting to see if they will have a football season.  As summer came along, most players didn't think their season was going to happen. In July, players were told their 2020 football season was going to be pushed to the spring due to COVID being such an issue. Players were furious, upset, angry, and depressed because the sport they have been training and working hard for was taken away just like that.
High School seniors had it harder. With the season being pushed to Spring, they were worried they might not even get a season. Students were moving to different states all over the country just to switch schools to play the sport they love. Not knowing if it will pay off, they had to take the risks. A big majority of those kids were seniors. 
College recruiting took a big hit due during the pandemic.. Seniors wanting to play in college didn't get the full experience. With the season in jeopardy, college coaches had to examine a player by their junior year film and other highlight tapes they submitted.. Seniors without scholarships who wanted to play at the next level couldn't do anything but pray the season was going to be on to prove why they deserved a scholarship.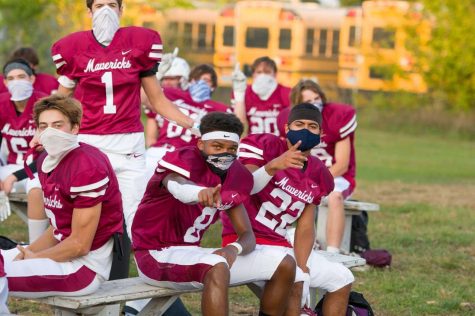 On September 3rd, Michigan governor stated that Michigan High School football will be moved back to the fall. With scholarships in jeopardy, students were mindblown knowing they would have their season. Ben Coloske, a Milford football player stated, " Luckily, football didn't get moved to the spring, so I have no disadvantages to my recruiting process. Governor Whitmer made the right decision moving football back to the fall." Ben hopes to play cornerback or wide receiver in college.
While fall football is back in Michigan for high schoolers, the rules for it to be played during Phase 4 of the pandemic have been very strict. For instance, each player at the start of the season had to wear a mask at all times even if his helmet was on. This rule is still here today and won't be changed. With these rules being placed, refs can't throw a flag for a kid whose face mask is off, or down during a play.  "The mask isn't horrible; it just limits my downward vision a little bit, and can make breathing harder. Besides that, it hasn't been that much of a problem," said Coloske.  
Players also have to be checked in every day before practice to have their temperature checked, fill out a question sheet, and put on hand sanitizer. 
With the season first being pushed to spring, some players thought it was a good thing. In an interview with Connor Heitman, another Milford football player said, "I do wish the season stayed in Spring. If the season stayed to be in the spring, we would  get to play our full 9-game schedule, and have a student section there every game which contributes to the amazing Friday night atmosphere Milford creates." Each team now only has 6 of their 9 regular season games, but every team makes the playoffs, which adds another game.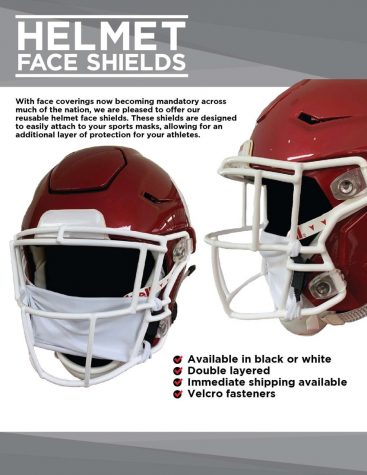 Heitman refers to one of the biggest differences this year: no students are allowed to go watch and attend the games. Each player gets two tickets and only family members can attend. Each fan also has to wear a mask and be social distancing. 
After the team struggled last season, players see this year as an opportunity to prove themselves. "I think our advantage  is the fact that we have nothing to lose and no students to disappoint at the stadium. We can go out there every Friday night and know that no matter what we do we still have people in our ears saying we aren't good enough, which tells us to work harder."- Connor Heitman. 
When the players found out they could play, their game was just two weeks away. Practices were different with all these social distancing rules coming into play. Milford's Football head coach Garfrey Smith said, "Time was very concerning knowing it was so short till the first game. Our senior class showed great leadership and helped everyone adapt. The hardest part for us was the masks. Making sure kids always had them on, and us coaches as well."
After a huge upset win against Waterford Mott in week 1, Milford has now great confidence whether they have a student section there or not. "It does suck not getting to play those first 3 games against the Walled Lake Schools, we were hungry to have our revenge," Smith said. Milford lost to two of the three Walled Lake Schools last year. 
Parents for Milford football have been setting up a live broadcast of the game and showing it at Baker's restaurant, so students can all social distance there and watch the game together. Each player/coach during the game had to be wearing a mask of course, but the refs had it optional. 
As football is coming upon week 2 of regular season games, players will never know when their last snap could be with so much changing recently. Their season could end today, tomorrow, next week, etc. so each player takes every snap like it's their last. With Covid outbreaks sky rocketing, some games have had to be canceled due to COVID outbreaks on certain teams, so the reader can understand why any game could be the last.