2020-21 College Football Playoff Predictions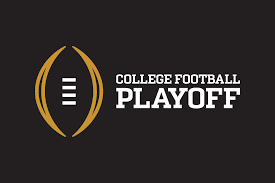 In a very odd year of college football, with many games postponed or canceled and many new teams in the top 25, the playoff could look different. Regardless, these are my predictions for what it will be:
Alabama – The Crimson Tide have looked like they always have in the past decade — dominant. They have rolled through every team by double digits with their closest game being 15 points. Notable wins include Texas A&M, Georgia, and Auburn. They have a serious contender for the Heisman in QB Mac Jones as well as arguably the best RB in football, Najee Harris. They continue to have one of the best receiving corps headlined by projected first-round picks, Devonta Smith and Jaylen Waddle, along with a stellar defense led by LB Dylan Moses and CB Patrick Surtain II, who are first in the SEC in points allowed per game. The Crimson Tide should finish out the season undefeated, but will have a tough matchup in the SEC Championship against most likely the Florida Gators, however, I have them as a lock to make the playoffs.
Ohio State– The current favorite to win the Big Ten, the Buckeyes have an immense amount of talent on their team. Heisman Candidate QB Justin Fields is their biggest weapon whether it be with his arm or his ability to extend the play and use his legs. He can do it all and can change any game with one play. He has many options to use with WRs Garret Wilson and Chris Olave and RB Master Teague III. Their offense is the strong suit, leading the Big Ten in total yards per game and total rush yards per game, but that's not to say their defense is weak, because they are not. Besides their close game against Indiana in which they only won by 7, they have steamrolled through the Big Ten. With one game remaining against rival Michigan, they should finish undefeated, win the Big Ten Championship, and make the playoffs.
Clemson – Looking to make their 6th straight playoff appearance and 3rd straight championship appearance, Clemson will have a tough road ahead but are plenty good enough to do that. After finishing the regular season undefeated, Clemson will be facing off against in a rematch against Notre Dame, who they already lost to in a 2OT game earlier this season. A win in this game win should solidify them a spot in the playoffs. QB Trevor Lawrence, RB Travis Etienne, and WR Amari Rodgers, have been one of the best offensive trios in all of football this year. With their explosive offense, they lead the ACC in passing yards per game and are second in total yards per game. Their defense is nothing to look past either, as they are second in both yards and points allowed per game. With a great coach in Dabo Swinney and playmakers on both sides of the ball, Clemson is ready to make their push.
Notre Dame– The Fighting Irish have had quite the successful first season in the ACC. They already beat powerhouse Clemson in a 2OT thriller and will have a rematch in the ACC Championship. Their defense and rush game have led them to where they are, leading the ACC in yards allowed per game, points allowed per game, as well as rush yards per game with RB Kyren Williams who has 777 yards and 10 TDs on the season. QB Ian Book has also been good adding 364 rush yards and 6 TDs and 1,818 passing yards. Even with a loss against Clemson in the ACC Championship, Notre Dame should still be a favorite for the playoffs.
Rose Bowl – Ohio State vs Clemson
Winner – Clemson
In what should be a high scoring game and a playoff rematch from last year, I expect Clemson to come out on top again. The offensive firepower from Trevor Lawrence, Travis Etienne, and the rest of the Tigers will be too much for Ohio State to stop and Clemson will be right back in the Championship.
All-State Sugar Bowl – Alabama vs Notre Dame
Winner – Alabama 
As good of a season that Notre Dame has had, Alabama is just too big of a task for the Fighting Irish. The Alabama powerhouse continues to dominate and Mac Jones leads his team to a dominating win against the Irish.
College Football National Championship – Alabama vs Clemson
Winner – Clemson
For the fourth time in the playoff history, Clemson and Alabama will be facing off. This will be a very back and forth game, but like he's his whole career, Trevor Lawrence will take over and show why he is the best QB in college football. In what will likely be his last game in college, Trevor Lawrence and the Clemson Tigers will win the 2020-21 College Football National Championship.