Milford Football On the Rise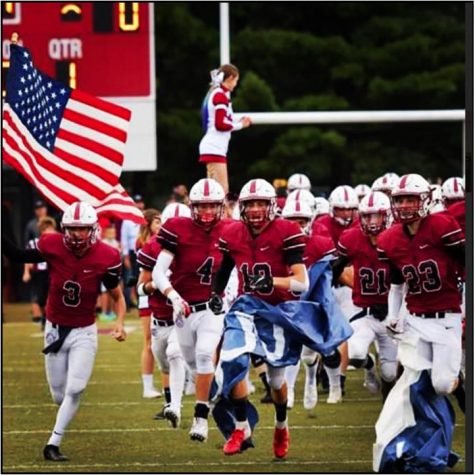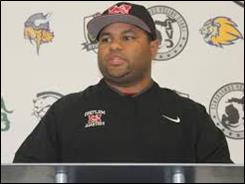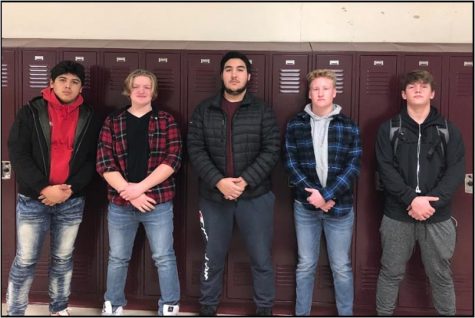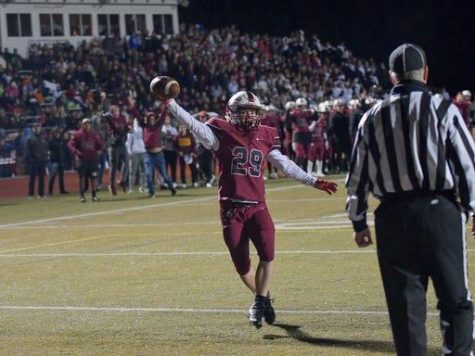 Many students at Milford High School have been to and enjoyed one of the football games, entranced by the social atmosphere, seeing the team in action, and supporting the players through it all. Unfortunately, Milford hasn't seen a winning season since 2012, when the team finished 5-4.  The Mavericks also haven't won a playoff game since 2006, which is actually the year the team went to its last divisional championship. During the 2006 season, Milford went 10-2, losing in the Regional playoff game to Rockford High School in overtime.  This loss was devastating, as they were a powerhouse of a team.
That year, Milford had six seniors committed to play football in college. Joel Foreman was a committed athlete starting both ways at Milford for three years.  He ended up leading the line to secure 3300 rushing yards in 2006, including 365 rushing yards against Brighton, who was the champion in high school football for many years.  Foreman played at MSU with 52 career games and 49 starts at OG (offensive guard).
The point is, Milford football has produced great athletes and continues to do so today.  Unfortunately, following the 2006 regional championship overtime loss, the team would only get worse after losing the amazing senior class of 2006.  Coach Pat Fox coached for a few years after, but things were getting worse. Less stud athletes were coming into the program. Coach Fox decided to move on to Northville High School in 2008. He then came back to Milford for the 2011 and 2012 seasons, and was then offered a much larger salary coaching at Notre Dame Prep. From then on, some teachers tried coaching for a couple years; coaches would come and go as seasons went by. At one point, MHS had three seasons in a row of brand new coaches and program styles. The program struggled to establish roots, as every year a new coach would come in with new ideas on how the program should work and how Milford would compete. This never worked, and every year the school brought in a new coaching staff, but the full rebuild did not take place.
After the 2016-17 seasons, Milford brought in Garfrey Smith.  He had the defensive coordinator job at Lanfear before coming to Milford. Lanfear had made the playoffs while Smith was coaching there.  He saw Milford as a small town with a lot of heart and wanted to come and rebuild Milford football to its former glory. "I saw an opportunity to rebuild something great in this great community," Smith said. He wanted to surround the players with a well-educated coaching staff. He brought new coaches that had been coaching elsewhere.
After establishing a great coaching staff, he needed to change the stereotype of Milford football.  He knew that the prior seasons have been lousy, but he wanted to change the culture. Unfortunately, in his first year, the team was still establishing a foundation for future teams.  After years of many fellow students, parents, even teachers talking down about the program, more and more kids were driven to not play football at Milford.
Many able-bodied guys walk these halls every day and go to every sports event but never actually play.  Even guys who played football all through their childhood and high school quit for their senior season. In the 2016 season, close to 60 kids played football in the freshman class. In the 2019 season, there were nine seniors; the other 51 guys didn't disappear, they just had reasons not to play. This is from years of negative attitudes toward the program, making many feel no reason to play.
Lineman being sophomores and juniors, the team clearly struggled to compete with 6'5 250 lb D-1 committed monsters. Every grade in years prior to now has had many able-bodied guys not play or try to contribute to the team.  Without senior linemen, the young linemen on the Milford team have been getting varsity level experience because they have been allowed to step into that role.
This experience is shaping them into monsters. Junior Victor Elicerio is a big, young athlete who has great potential. Elicerio, who has been in the weight room almost every day, stated, '[I'm] looking forward to pancaking a Lakeland kid next year."  Sophomore Donte Taylor showed great growth last year on the varsity line, and has been putting in work for his junior season all off-season.  Taylor  stated, "[I'm] all about that work." Junior Trevor Leigh has also been getting varsity experience since his sophomore year, and has been doing off-season work this winter as well.
The point is that the linemen have been playing up against monster 18 year old guys, getting experience every time the ball snaps. This should mean when the senior lines from other schools graduate, JV lineman will come up to play. The line stays the same, but bigger and stronger.
Over the next two to three years, one should expect to see great things from Milford Football. The starting QB, Billy Sternberg, has had varsity game time experience for all of his sophomore year and plans to guide the team and its athletes to victory. Billy said, "The junior class is dedicated, the work ethic is there. We want to win, and we are going to win."
Many skill players have also played on the varsity level since their sophomore year, even one from their freshman year. These guys have gained experience playing against 18-year-old seniors. As these younger Mavs grow older, the competition will only get easier.  These guys will eventually play kids their own age or younger, having had great experience from years prior.
The program is becoming invested in the community, coaches are committing, and players are dedicating themselves more than ever.  The attitude towards Milford football is changing for the better, and hopefully this resolves questions some people might have. The Milford community needs to come together and support this program. It has been a program which has been put down yet is truly on its way up.