Varsity Hockey dominates against the Knights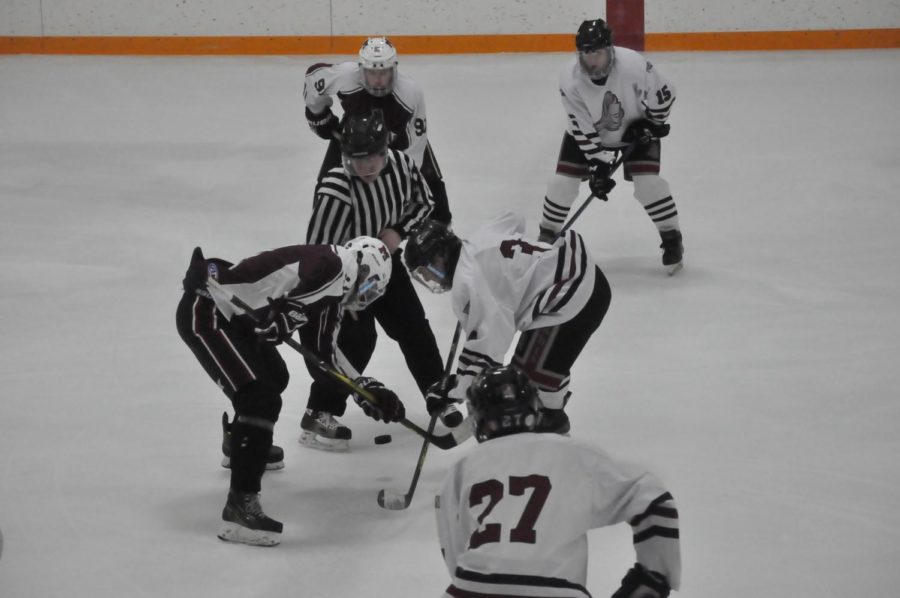 On Wednesday, January 24 Milford Varsity Hockey faced off against Walled Lake Northern for a conference win at Lakeland Arena. The Mavericks (9-9) and Knights (7-6-1) played for the second time this season, which resulted in an 8-3 win for the Mavs.
Sam Hewitt, a junior, took the lead with a goal in the first period with an assist from Brent Anderson and Kaz Bowring. As the second period started, Northern pulled ahead for a short 2-1 lead.
The Mavs soon tied it thanks to goals from Bowring and Anderson, as well as a goal from sophomore Ben Kozar assisted by senior Mitchell Balaka.  At the end of the second period, Milford led 4-2.
As the third period began, Milford came out strong and extended their lead with 4 goals, all scored by seniors Nathan Brennan, Tyler Conklin, Jacob Briggs, and Balaka. The game ended, 8-3, after a late goal by the Knights. 
Senior goalie Hunter Bartholomew had an astounding 39 saves with a total of 42 shots on net. The Mavericks are currently 3rd in their conference while the Knights fell to 5th.
After beating Livonia Franklin on Wednesday the Mavs are now 11-9. Their next home game is against Howell on Wednesday, Feb. 7. Come out and support your Mavs as their season comes nears the end.