Top 10 Video Games of 2020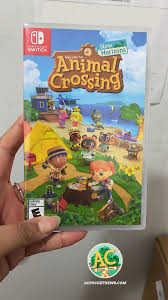 Although 2020 has been a whirlwind, video games have stayed consistent. There's no denying that 2020 has been one of the best years for gaming, considering the circumstances of having to quarantine and stay at home. Lots of video games have come out this year, instantly grabbing millions of players, and there are still more to come. Here are some of the top video games released this year.
Kentucky Route Zero TV Edition was released January 28, 2020. This point-and-click adventure game was developed by Cardboard Computer and published by Annapurna Interactive. This game was initially released  in 2011 but was redone in 2020 and remastered for the TV. Kentucky Route Zero TV Edition is a magical, realistic adventure game that tells the story of a truck driver who's out to deliver a box of antiques and ends up taking a road trip through the mysterious caves underneath Kentucky. At twilight, bird songs give way to the choir of frogs and insects; during this time, roads become hard to navigate and it is very easy to get lost. Kentucky Route Zero TV Edition is available to play on the Nintendo Switch, Xbox One, PlayStation 4, and PC.
Final Fantasy VII Remake was released March 2, 2020. This 2020 action role-playing game developed and published by Square Enix. This remake remains mostly the same from the original version. Many gamers like this video game and say it's worth buying.  Final Fantasy VII Remake is set in the dystopian cyberpunk metropolis of Midgar; it puts players in the role of a mercenary named Cloud Strife. He joins Avalanche, an eco-terrorist group trying to stop the powerful mega corporation Shinra from using the planet's life essence as an energy source. The remake includes updated graphics,and changes to the story and combat system. With these modifications, the game was designed to drag in old fans and engage new gamers. Final Fantasy VII Remake is available on the PlayStation 4.
Call of Duty: Warzone was released March 10, 2020. Call of Duty: Warzone is a free-to-play battle royale video game. The game features both cross-platform play and cross-platform progression between both games. The game features two main modes: Plunder and Battle Royale. This is part of the 2019 Call of Duty: Modern Warfare, but does not require purchase of it. Gamers can play against 150 players at most. Warzone is definitely geared towards people who love the idea of playing battle royale style rather than the original take on Call of Duty video games, which are first-person shooter style. A battle royale game has the exploration, and scavenging elements of a survival game with last-man-standing gameplay. Many Call of Duty fans had mixed reviews on Warzone, but despite the different outlooks, Call of Duty: Warzone is a great game for beginners. This game can be played on the  PlayStation 4, Xbox One, or Microsoft Windows.
Animal Crossing: New Horizons was released March 20, 2020. Animal Crossing: New Horizons is a life simulation video game developed and published by Nintendo for the Nintendo Switch. It is the fifth main series game in the Animal Crossing series. When playing the game, the player explores the island and develops it into a community of anthropomorphic animals. Lots of the gameplay revolves around fishing, chopping wood, mining stone, crafting and creating friendships with one's villagers. This new version of the game grabbed the attention of millions:  Cyd Spencer, a graduate from the Class of 2019, stated, "Not only were the graphics incredible but I grew up playing Animal Crossing: New Leaf for the Nintendo DS and they managed to make this version even better. My favorite part of the game has to be either terraforming my island or giving gifts to the villagers." Animal Crossing is a great game for creativity and can be played by pretty much any age group. This game is constantly changing with seasonal updates to keep players occupied for hours on end.
Half Life: Alyx was released March 23, 2020. Half-Life: Alyx is a 2020 virtual reality first-person shooter game. Half-Life: Alyx follows a 19-year-old Alyx Vance as she journeys through the Quarantine Zone to uncover the secret of a Combine superweapon belonging to the alien combine. Class of 2020 graduate Thomas Kysar stated, "Immersive, deep, extremely heart pounding at times, and challenging in an entirely new way, this game makes you think outside the box to solve puzzles and survive, forces you to become aware of all of your surroundings, and is the ride of a lifetime." During 2020, this became one of the most popular games available and has shown how much potential virtual reality games really have. Half-Life: Alyx is available on the PC and requires a VR headset.
Doom Eternal was released April 20, 2020. Doom Eternal is a first-person shooter video game that can be played single-player or multiplayer. Players become the Doom Slayer  to conquer demons across dimensions and stop the final destruction of humanity. Most of your time is spent in hell, surviving and murdering legions of demons. This game became very popular this year because it grabbed the attention of all sorts of gamers, considering the fact that there have been multiple versions of this enticing game over the past thirty years. Some think Eternal is harder than the 2016 Doom because it throws larger hordes of enemies at the player more immediately. Luckily for the players, it gives them more weapons much earlier on, so one can use them against the enemies. Ross Poulin stated, "Overall, this is a fantastic game, well worth the money, and has huge replay value as you try to collect everything, play with the cheat codes, and master the game. 9.5/10." Doom Eternal is available on the PlayStation 4, Xbox One, and PC. 
Streets of Rage 4 was released April 30, 2020. Streets of Rage 4 is a beat 'em up game developed by Dotemu, Lizardcube, and Guard Crush Games. Your main job in this game is to continue moving to the right while punching everything that gets in your way. You can knock out bad guys and steal their weapons. The characters of the game remain mostly the same from previous releases. Although the characters remain the same, they have been updated with immaculate hand-drawn visuals to go with the new mechanics of the game. Streets of Rage 4 can be played on the Nintendo Switch, PlayStation 4, Xbox One, Microsoft Windows, Linux, or MacOS.
The Last Part of Us II was released June 19, 2020 as sequel to the PS3 game The Last Part of Us. The Last Part of Us II is played from a third-person point of view. When playing this game, you control two characters that are in a post-apocalyptic setting that takes place in the United States. The player can use firearms, improvised weapons, and his/her stealth to defend against hostile humans and cannibalistic creatures infected by a mutated strain of the Cordyceps fungus. 2018 graduate TJ Riddle stated, "For me, the game was immersive, with gorgeous landscapes, the best animation and design I've ever seen, and a take on human interaction I haven't seen in gaming before." Overall, this is a great game for anyone who loves adventure-packed video games. The Last of Us Part II is available on the PlayStation 4.
Ghost of Tsushima was released July 17, 2020. Throughout the game, it follows Jin Sakai, a samurai on a quest to protect Tsushima Island during the first Mongol invasion of Japan. This action-adventure style game has stunning graphics as well as an amazing dynamic soundtrack. The game is set on Tsushima Island in the late thirteenth century and can be explored by horseback. Players engage with enemies first-hand and use weapons and stealth to fight against them. Ghost of Tsushima is available to play on the PlayStation 4. 
Carrion was released July 23, 2020 as a reverse horror game in which you assume the role of an amorphous creature of unknown origins, stalking and consuming those that imprisoned you. This biomass was originally held in a containment facility; the creature ends up breaking free from the containment center and is looking for an exit. You control the creature while trying to get out of the facility to escape and must find your way through the vents and kill the scientists and soldiers that are in your way. As you work your way throughout the game, you can obtain upgrades such as the ability to dash or grow. Carrion is available on the Xbox Box One, Nintendo Switch, and PC.
These are just some of the top video games of 2020. Video games are a great way to keep yourself entertained while having to stay home. There are lots of other amazing games that were released this year as well and there are still more to come!