A Letter to the Class of 2020
Dear Class of 2020,
I'm sorry. This is not what you were promised. This is not at all what any one of us were anticipating. This is unfair. This is insane. This is just so…weird.
Boredom fills our minds, and occasionally, a deep sadness washes over. The sorrow stems from the same source that silenced our hallways, the lunch room, the parking lot. Thinking to yourself, "I won't have a senior night. I won't have prom. I won't have graduation." Running through all the events, relationships, and memories you missed out on. Senior moments you have been looking forward to all year that were taken away from you. And to think, those underclassmen who you just befriended, the teacher you connected with–you may never get to see them again. On March 12th, you went to MHS and unknowingly attended your last day of high school.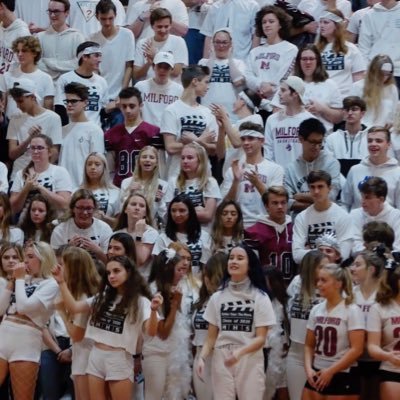 These thoughts, the scenarios that never played out. The cancellations, the unknown future. It all just makes you think, "Why us? Why our senior year?" The pure frustration, the lack of control. The things you love most being stripped from you. It can be difficult to digest.
Though these cancelations and precautions are necessary for the overall health and safety for our country, they also robbed us of our senior year. It's okay to be sad or even angry. Don't feel selfish or that you are overreacting for grieving this loss. Don't feel guilty for not reacting at all. Your feelings are justified. It's a weird feeling, and everyone is handling it differently. 
It's important to recognize the hard work of the students throughout the year.
First, congratulations to every single senior in the Class of 2020. You have made it through the American education system. You're here and you're seen. That in itself is an accomplishment.
Let's also recognize the arts programs. Seniors in choir have been working hard on POPS for nine months, and were supposed to perform for the last time on the last weekend of March. Band seniors have been perfecting their skills for their concert that was supposed to be in May. 
Our Robotics team practiced at GM for hours on end, and the seniors are unable to attend Worlds this year, even though they qualified and they won a district competition. The senior members of DECA that qualified for ICDC this year will not be able to travel and compete. Every single senior spring athlete will not be playing a full last season after four years of preparation. You are all recognized for your hard work throughout high school, and I am sorry you did not get the fitting send off that you had earned.

We have been waiting four years for this. This was supposed to be the best part of high school. No Senior Sunset. No clap out. Little chance for a prom or graduation. These senior moments were supposed to be the last times we all got to celebrate together; instead, we are isolated.
I'm so sorry for everything that you won't be able to attend or do. It's not right; this is not how our high school career was supposed to end. It feels like life got cancelled, or at least the fun parts did. As weird as this sounds, this unfortunate situation we are in could bring out the best in us. Dealing with this devastation makes us stronger. We are learning how to deal with loss and crisis now, so in the future we can persevere in the face of adversity. The Class of 2020 is strong, determined, and passionate; we are going to do incredible, impactful things. There is more for us to accomplish, more memories to make, more people to connect with. Our senior year may have been wiped out, but the Class of 2020 is still standing