Logging off and shutting down online courses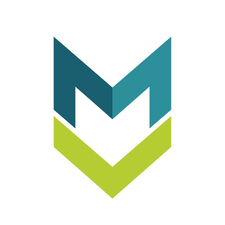 At Milford High School, a variety of different styles of courses are offered. There are auto classes, working hands-on in different layouts of classrooms, to normal classroom courses, to classes like Introduction to Theatrical Arts that takes place in the Little Theater at Milford. However, a certain type of class gives students the opportunity to test out of certain courses or speed through material without actually retaining the knowledge from the class.                
Edgenuity, composed of E2020 and Michigan Virtual, offers different courses in foreign language, science, language arts, social studies, mathematics, various Advanced Placement classes, and more. According to Edgenuity, their goal is to "publish state-specific courses and online learning solutions that help students meet the standards and graduation requirements of their state."
The E2020 curriculum gives students the chance to fit in different classes they did not have the opportunity to take in order to graduate. Students  are able to go through these classes at their own pace, with a scheduled outline for when they need to have a certain portion completed of the class. For example, if a student is taking online economics, he or she should have 15 percent of the class competed by the first week. This is just an estimate, since students can progress through the classes to get ahead.
E2020 is great in the standpoint that students can complete these classes and then use the rest of their hour as a study hall period. As a student myself, I can appreciate time spent in a class where I can complete other homework once I have finished my classwork. However, once a student graduates, did the E2020 courses they took actually educate them? Or was the class just taken to get a requirement out of the way?
Online education, despite its convenience, holds the ability to hurt the students that need face to face learning. According to a study performed in small, rural schools in Maine and Vermont, detailing the availability of online algebra courses for those who are ahead in their grade, concluded that those who took Algebra 1 online scored 0.4 standard deviations higher than students who took them face to face (Brookings). What this means is that those who are more academically inclined tend to perform better in online courses.
In relation to the first study, the same experiment was performed in Chicago, with students who have already failed the Algebra 1 course face to face. A group of students took the course online, and, surprisingly, those involved in online courses did substantially worse in end-of-course tests, scoring 0.2 standard deviations lower than students in the face-to-face classes (Brookings). The difference between the two studies was the amount of funding each school had in the amount of teachers. In order to save money, some teachers are released, and students are pushed into online courses, whether they need the face to face instruction or not.
Hence, the existing evidence suggests that online coursework should be focused on expanding course options or providing acceleration for students who are academically prepared, rather than students taking online courses and not learning (New York Times).
There is something special about a teacher-student bond. I ask my teachers for help, advice, and about their lives outside of Milford High School. However in an online course, you are just another student. You are never able to meet your "teacher" in person, eliminating this relationship.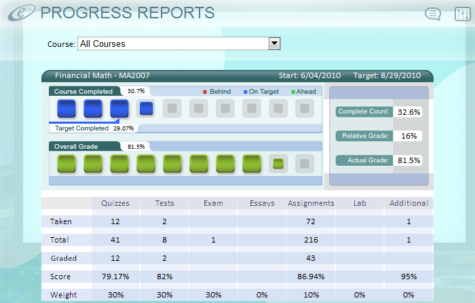 When taking a look at how E2020 is inefficient, we have to take a step back and see the effects of different technologies with schools. In the past generations, technology has played a pivotal position in education, integrating itself into different lessons, activities, and assignments. According to the National Center for Education Statistics, "For teachers in the Pre-K to 12th grade range, 74% say technology has helped them reinforce and expand the content they are teaching." As a student myself, I can see that technology has been implemented into every single class, for better or for worse.
In fact, some students have confessed to using their technology that violate the integrity of E2020. In a study of 635 undergraduate and graduate students, 33% of students admitted to cheating, yet only 2% of them were caught cheating. It is incredibly easy to just pull out a phone, capture a picture, and get a correct answer. People will always try to cheat, yet it never pays off in the long run.
Looking back at E2020, a student has a plethora of accessible resources for their tests and quizzes, whereas in a traditional class they do not. Specifically, senior Karen Braun took Advanced Placement Calculus AB online, and voiced her issues with this kind of instruction.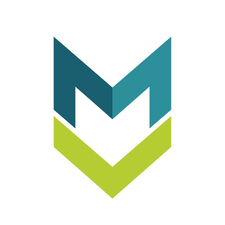 "In my time spent in this course, the only learning that I had composed of me searching how to do different steps online or asking the math teachers at Milford, as the learning resources given through Michigan Virtual was only to read a textbook and watch videos that the teacher thought would help," Braun specified. "I do not feel in any way comfortable taking the AP Exam or moving onto a higher level class; I got very far ahead and finished the class in November, so I didn't spend as much time with the material."
Shouldn't all classes be accessible to students in a traditional classroom setting so they don't have to take a truly difficult course online? Braun had scheduling conflicts with taking her senior math requirement, and was interested in taking AP Calculus but was unable. Braun, involved in the performing arts, has Choraleers 2nd hour, and choir classes are set in stone. If given the option, she would take the course in a traditional setting.
But these are difficult classes. What about a class such as Health, or Economics? I concede, different courses challenge different people in certain ways, but many people see the same problem that Braun had. They cannot fit these into their schedules, because they want to take classes that best suit their interests. It is not worth it to sacrifice a part of a high school schedule in taking a class a student has no interest in.
Other students have different viewpoints on online courses. Olivia Hubbell, who is currently taking two E2020 courses, replied otherwise. Most significantly, time management was a leading factor in her decision on moving to virtual learning. "With a class offered like this, one of the best parts is the ability to get ahead. E2020 works around my schedule so that I can complete my work at school, or late at night so I can be caught up the next day," she explained. "When my work is complete, I can utilize the hour for what I want to do."
Some courses can be useful online, but it is a teacher's duty to make a class engaging. It is why they were hired: to teach; but, a great teacher doesn't just teach. He or she  creates a special bond with their students in order to captivate them and help them discover interests about themselves.
"Overall, E2020 is just a different way of learning. It all depends on a student's willingness and ability to learn, just like in traditional classrooms," Hubbell concluded.
In today's day and age, technology is rapidly expanding. Inevitably, more online resources and options will be available for future generations, but there is a notable difference between being educated, and passing to graduate. E2020 is certainly an option, but there are often better options to