Tragedy Strikes in Vegas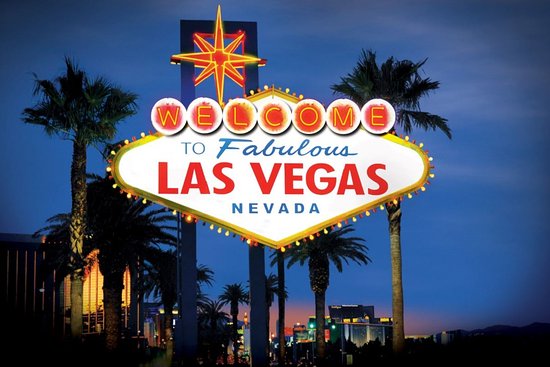 Hang on for a minute...we're trying to find some more stories you might like.
On October 1, 2017, tragedy struck in Las Vegas. At 10:05 p.m., shots were fired from the 32nd floor of the Mandalay Bay Resort and Casino. Bullets sprayed through a crowd of roughly 22,000 people attending the Harvest Country Music Festival. It was chaos as everyone tried to flee from the scene with only one exit. The result was horrific: 58 people were dead and 546 others were left injured. It was the largest mass shooting in United States history.
The man responsible was 54-year old Stephen Paddock, who killed himself before he was caught, ending a very twisting path that took a dark turn. He was born in Clinton, Iowa and was the eldest of four sons raised by their mother. His father was arrested for bank robbery when he was seven and he was not involved in Paddock's life whatsoever.
One interesting fact about Paddock, according to CNN, is that his father was mentally unstable, which has caused people to ask if being mentally unstable is genetic. The answer to this question is yes and no. While one can have certain mental diseases that are more likely to be passed down through generations, such as schizophrenia, being mentally ill isn't necessarily genetic.
Another bewildering fact about Stephen Paddock is that before this tragic event occurred, he was known as a relatively normal human being. He was married and divorced twice, and he had a girlfriend at the time of the incident. He was described as a generally nice person who was also very smart. He had average jobs, including work as a letter carrier and as a real estate agent. He was also an avid gambler who used his knowledge to win a substantial amount of money over his lifetime. His only previous interaction with law enforcement was a minor traffic citation issued years before the shooting and was settled in court.
The only red flags with Paddock was a battle with depression, and anxiety, for which he was on the medication Valium. Nobody saw this as that big of a deal, but the effects of the drug can be magnified by alcohol, and people close to him reported him to be "reeking of alcohol" in his last few months. He also became very despondent, which many people noticed but didn't think much of as he was always a quiet person who disliked being outside. These just might have been a sign of things to come.
Later in his life, Paddock started to act differently. According to CNN, two weeks before the shooting, he sent his girlfriend Marilou Donley back to her native Philippines and later wired her $100,000 to buy a house. He started to hang around prostitutes, and the biggest sign came just two days before the attack. Two days prior to the shooting, Paddock was recorded by a home surveillance driving alone… to a target practice area near his home.
This unraveling of a person's life is very significant. However, regardless of how or why his life flipped upside down like this so suddenly, what this man did was tragic. It left many people in shock and had an effect on many people's lives whether they had family members involved, or just lived in Milford, Michigan and saw it on the news the next morning.
This was exactly what happened to Milford High School senior Alix Hess. "I'm not sure how to put it into words. It was a mixture of shock and horror and a surprising amount of numbness," stated a troubled Hess.
This was a reaction that was undoubtedly shared with many other citizens throughout the country. How and why did something like this even happen? Sure, you could simply say that Stephen Paddock was insane and started shooting these people for no reason.  But we also need to be more aware of the signs of depression that he showed and make sure it is treated correctly, because while this isn't necessarily an event that happens just because of depression, it is something that can happen with depression being a major part of it if the depression goes unnoticed. He certainly had mental health problems, yet nobody did anything about it. While this was a factor was that all there is to the story?
Not many people tend to be talking about the hotel in this whole mess. How did one man manage to get 23 guns into a hotel? He managed to bring all of the guns up to his room in his luggage without the hotel even realizing that he had all this weaponry. No room service or maids saw the guns either when they were in the room. Nobody thought anything of it.This all begs the question. Does the hotel deserve more blame for allowing this incident to occur?
According to senior Kathryn Popoff, the hotel doesn't deserve any blame for the shooting. "It's not the hotel's fault that the gunman decided to bring his weapons onto their premises and utilize them in a harmful manner," Popoff said. "Sometimes there is just no way of preventing a disaster."
While this may be true, this doesn't just happen. The reason can't just be that this was overlooked. Other students had other takes on how much responsibility lies on the hotel for letting this happen.
"I think that they (Mandalay Bay Resort and Casino) should have had much better security measures than they did," said junior Dylan Riggs. "They definitely deserve some of the blame, but I'd obviously blame the gunman a lot more."
This tragedy already occurred, and we can not go back now and stop it. What needs to happen is that we take time to pay respect to the families who lost loved ones and then find a way to make sure something like this can never happen again. Maybe we, as the citizens of this country, could lobby to put metal detectors into hotels to prevent this from ever happening again, without significantly bothering people's privacy rights.
What this is saying is that it takes quite a bit of luggage to bring in 23 guns into a hotel, and the hotel needs to do a better job of making sure this never happens again, because this should never have happened in the first place. Also, the hotel needs to take a significant amount of blame for letting this happen within their establishment. And working with the people of this country, they need to find a way to make their hotel, along with all hotels around the nation, safer than they are right now. We need to make sure that something like this never happens again.
All of this isn't to say that Stephen Paddock isn't to blame for this tragic event; he is. What he did cannot be reversed. He killed 58 people and injured many more. He ruined many lives and hurt many others by his despicable actions. But he was mentally unstable; he was depressed and he did not receive proper treatment, which just goes to show that if you ever notice that someone is depressed, get them help.