Milford Teacher Wins Award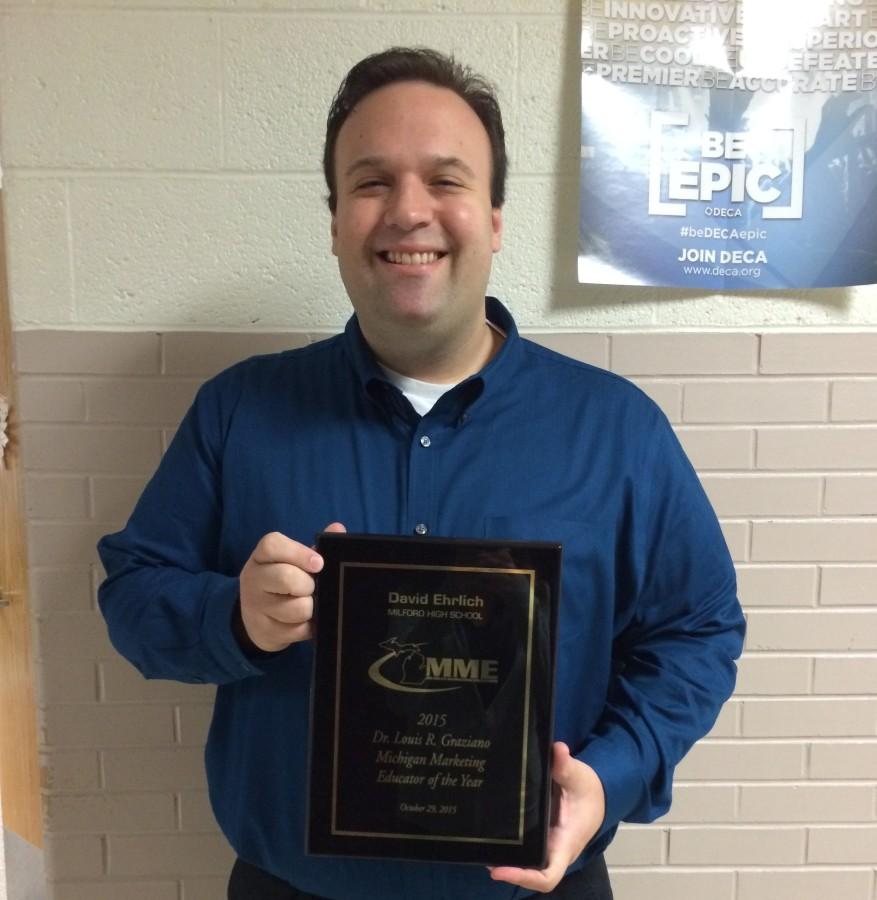 Milford Marketing Teacher David Ehrlich was recently awarded The Dr. Louis Gaziano Michigan Marketing Teacher of the Year Award. To receive this award, each applicant must be recommended and voted in by his or her teaching peers. From there, a committee carefully selects one candidate that they feel best deserves this honor.
"I think they made the right choice in selecting Mr. Erlich. He is a great teacher and very deserving of being recognized for his work," said Derek Horne, a Milford junior, who is currently enrolled in one of Erlich's classes.
Students only had positive things to say about Erlich, which can be a clear indicator of his talent and hard work as a teacher.
"I agree with him getting this award," said Isaac Phillips, a junior at Milford High School. "I've never had him personally. However, I have worked with him many times for Leadership and I can see why he was selected for this award. He is always very talkative and funny and a great teacher." 
This award is prestigious and to be even considered is a great honor, let alone to actually be the winner.
Erlich was not only gracious, but thankful to his peers for recommending him for this honor.
"I'm very humbled about it," stated Erlich. "It's nice to be honored. More importantly, it came from my coworkers, so i'm thankful."
Make sure to give a big congratulations to him if you see him in the hallways for winning this prestigious award.