Seniors discuss favorite high school memories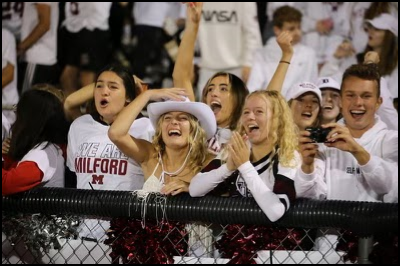 The class of 2022 did not have the "typical" high school experience. Almost half of their high school experience was altered by the COVID-19 pandemic. Although a lot was lost, a lot was also learned. The class of 2022 learned to appreciate every opportunity and never take anything for granted. This year's seniors embraced the normality of their senior year and made memories to last a lifetime. They will wrap up their high school careers on June 1, 2022, and with that, they will reflect on all of their favorite high school memories.
When interviewing this year's seniors, I found that many of their favorite high school memories came from this year. "After having missed out on so much, we did not take a single thing for granted this year," said senior Aleah Suser. Suser's favorite high school memory came from this year's homecoming week. The homecoming theme this year was "Home Sweet Homecoming," a week in which everything revolved around our home.
We started off the week representing the state of Michigan by wearing our home team gear or Great Lakes beach attire. We then narrowed into our home of Milford High School and represented by wearing our class colors. The whole week represented our love for our community and was very meaningful to the seniors. "This year's theme was very special to the seniors. It showed our love for our community and brought everyone together for our last homecoming," Suser said.
Many seniors being leadership students, worked behind the scenes. Senior Bailey Pietraszkiewicz played a large role in homecoming preparation and said, "We put in so much work, it's amazing to see it all come together after so many weeks of preparation." One of Pietraszkiewicz's favorite memories was helping set up dance decorations after the homecoming game the night before the dance. "We were all exhausted and running around like crazy, but looking back, that was one of the best moments of the year," said Pietraszkiewicz.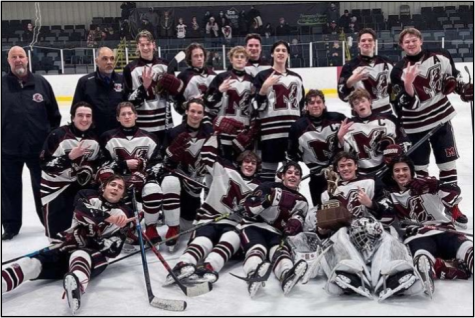 Amazing memories also came from sporting events this year. Senior Luke McIntyre is a member of the MHS Varsity hockey team, and his favorite high school memory came from this year's second Milford-Lakeland game. After their victory over Lakeland, McIntyre said, "It was nice to come back and take em' out. I scored too." They lost to Lakeland in their first match-up this season and were able to come back to secure a win in the second. This was a great way to end his hockey career and round out the MHS hockey season.
Football season brought great memories for the seniors, it was without a doubt memorable to all. The first year in many in which the Mavericks made it to the playoffs.
Senior Lauren Jackson's favorite high school memory was this year's senior night. She is a member of the varsity pom team and walked across the field participating in the senior night festivities. " It was a fun and exciting night, but it was also bittersweet," Jackson said. "We were all so grateful to have a real senior night with a full crowd, it meant a lot to all of us." On senior night the Mavericks played Walled Lake Western and won, making the night even better. "Everyone was hype, it was the best way to end the night," said Jackson.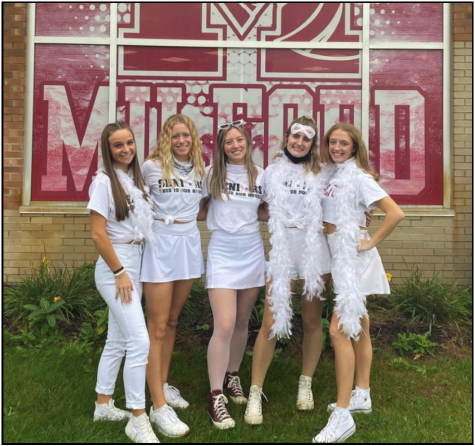 Many favorite memories came from the little day-to-day things. The things that you would take for granted until you step back and take a second to appreciate them. Senior Nick Damon's favorite high school memories come from the simple memories made with "the boys."
"This probably sounds stupid, but one day I was bringing down the attendance for a class and I saw my friend in the hallway," Damon said. "We stood there and acted like we pulled out lightsabers and we fought each other. I won." During senior year, you appreciate all the funny little moments in school that won't last forever. With the pandemic, the seniors learned to appreciate all of the little things. Senior Megan Rutherford agreed and said, "Honestly, some of my favorite memories came from in class; the times when someone would do something fun and we would all laugh together. Looking back I'm very appreciative of the connection we all have with each other."
The seniors have had an incredible last four years, and owe it to Milford High School. The seniors will take their memories and life lessons with them when they leave and remember all of the good times at Milford High School.