Crowley to study biomedical lab science at MSU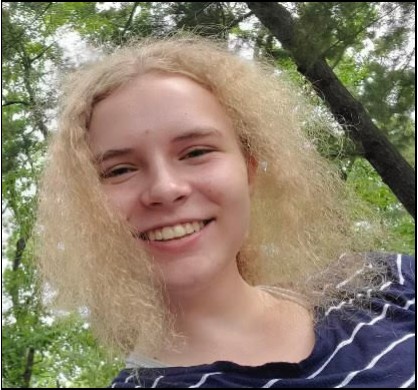 Paige Crowley stands out not just for her fabulous hair, but also as an intelligent, talented young woman.
To earn well above a 4.0 on the 4.0 scale and to take four AP classes her senior year requires a lot of time and dedication – she proves that hard work is key to success. Though she states that it was sometimes hard for her to "find the motivation to continue assignment after assignment and also find free time," she continued to thrive and became one of the top 10 amongst well over 300 members of the senior class.
Outside of excelling in the classroom, Paige says that she enjoys "gardening and spending time with her cats (Stanley and Blueberry)."
Paige usually gardens with her mother, Joanna Crowley, whom she says she would attribute her success to. As for  inside the walls of Milford High School, Paige remarks that her friends were her favorite part of high school, and states that "Mrs. Crow and other members of the science department" were particularly influential for her during her four years.
Crow said that Crowley is always smiling. "[She has the] greatest hair in the building," she said. "She keeps me on my toes with how smart she is…seems to really love to learn
It makes sense that Paige says that the science department was particularly influential for her, because she plans to study Biomedical Laboratory Science at the Michigan State University Honors College this coming fall.
Even though she is moving on, her advice to those still at Milford is to "stay organized, but take free time to enjoy yourself" as well as "watch all the Shrek movies."
The Milford High School community congratulates Paige on her top ten honor, and wishes her luck on her future endeavors.