Tips and tricks for college application season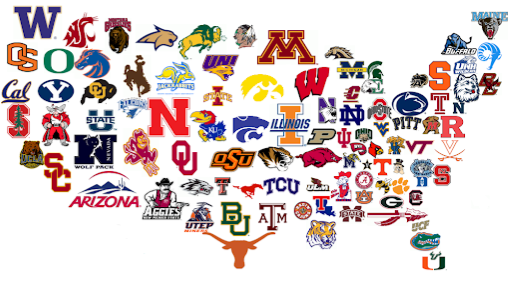 College. The looming beast causing most seniors anxiety this time of year. Whether it is retaking the SAT, drafting the essays, asking for the recommendation letters, or filling out the applications themselves, the admissions process is definitely not easy. While it may be daunting and tedious, it is doable. As with most things, there are easier ways to accomplish this.
One of the biggest challenges that high school students face when beginning their college quest is narrowing down the many options and finding the school that is truly right for them. Milford High School counselor Beverly Groth had helpful advice on the matter; "Students need to look at schools that have a good fit for GPA and SAT to narrow the choices down significantly," Groth said.
"Students can also look closer at schools that offer their desired major, class size, how far they want to be from home, and if out of state is an option for them." It is also recommended that students apply to 3-4 schools. Groth mentioned that applying to more schools just adds more costs and stress.
When looking at schools, organization is key. With so many essays and due dates to keep track of, it is really easy to get overwhelmed.
Keep a spreadsheet with colleges, required test scores, due dates, costs, and application requirements.
This keeps information all in one place that is easy to read, and it can help narrow down choices quickly. Milford Senior Sydnie Uphoff shared a student's perspective saying, "There are so many options in terms of schools themselves and methods to apply that it can make your head spin. I have found that using a spreadsheet and using the common app to keep it all in one place has really helped lighten the load."
Within the applications themselves, essays and recommendation letters are often items that linger in students' minds and cause angst. Riley Coesens, a Milford High School graduate of the Class of 2021, emphasized the importance of having a plan for college essays. "When writing essays, try to prepare some sort of outline before putting the pen to paper– even if this is a few bullet points on a napkin or a five-page Google Doc, having your thoughts in front of you is a powerful tool to make the most out of the minimal word count permitted in college essays," Coesens said.
It is important to get straight to the point and pay attention to word count. Try to think of authentic and non-cliché answers to make your essays stand out to the admissions reader.
Another way to make your application stand out from the others is through recommendation letters. A great starting point is to take a look at the student information sheet found at the HVS counseling website on hvs.org. Think of this as a bragging sheet and don't be shy to put down anything you've ever committed to. "Show character and integrity," Groth said "Students tend to leave a lot out."
If you were on the tennis team were you a captain or a co-captain? Did you mentor? It is important to include details like that to add to your character." Filling out a copy of the sheet and giving it to every teacher you ask is a great way to start.
Arguably the most crucial piece is that students must feel like they fit in at the school. Students must remember that this will become their home for the next four years, so it really has to feel right.
Go and visit the colleges and take in-person tours of the school to check out the vibe and student life. This allows students to  see the more intimate parts of college life, like dorm rooms, dining halls, etc. It is also advantageous to hear about the college from a current student's perspective.
Time is also an important element to the process. Don't procrastinate the application and research process. It is important to apply early.
This not only gives students  better chances at success but teachers and counselors also need time to write the letters of recommendation and assist with your application.