Restaurant owners speak out about the lockdown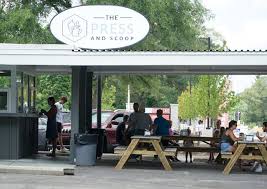 Nearly a year into the COVID 19 pandemic, many local businesses are struggling.  In the State of Michigan, more than 32% of local businesses have closed, with many restaurants scraping by through  the support of  carryout and delivery services. Many owners are doing whatever they can to make ends meet.
The Press And Scoop, located on Milford Road  recently opened and is owned by Tyler Charlick and Grant Charlick, who have  taken over serving ice custard and delicious ice cream to local families in the building that was once called Twist and Shake.
Twist and Shake had been open since 1995; the business has also served many schools in ice cream socials and made the Highland and Milford community a great place to be. The grand opening of the new and refurbished ice cream and coffee parlor opened the weekend of July 4th this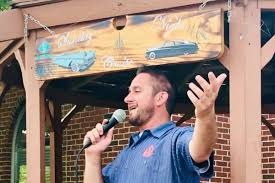 year.
Due to the pandemic, the business has recently invested in a drive-thru process, which makes it easy to prevent the spread of COVID-19 from person to person and in the workplace.
Having a fast and efficient drive-thru system has increased business. Tyler Charlick, the main manager of The Press and Scoop, has been running the business since its opening last summer. "We have been lucky to have only walk up and driven through," said Charlick. "We have no indoor seating, so we are unaffected by the orders and capacity and closing."
Another highly supportive duo of local businesses, the Comeback Inn and Bakers of Milford, are  restaurants owned by Paul and Chris Baker.
These restaurants and many others have been supported by Tracy Borders; she has set up a GoFundMe for many supporting local businesses including Bakers, Comeback, Palate, and many more.
This GoFundMe was to raise funds to serve as additional relief for these businesses. This money was simply just a toast back to local restaurants and how much they have done for the community.
The Baker family has supported many Milford High School events throughout the years, donating money, food and time to events like Charity Week, Homecoming, and several sporting events, and have held several banquets for sports events as well. In the local The Spinal Column, Chris Baker stated that, "the pandemic has changed their business" and the restaurant has taken a "major blow."
This GoFundMe has given many restaurants beneficial monetary relief.
Baker was appreciative that several local restaurants and residents are supportive during the pandemic and have all helped one another.
As a community, people in Milford are supporting local businesses. There has been a change to the restaurant guidelines as of February 1st  allowing businesses to be open at 25% capacity and available for carryout and delivery.
The Detroit Free Press had a survey that described how 67% of responders had faced negative impacts from the pandemic, while only 16% said the opposite. Big companies and online retailers primarily make up those who have benefitted from the pandemic, while smaller businesses have suffered.
Now more than ever, it is important that we support our community—eat local, Milford!