Tips for being physically healthy in 2021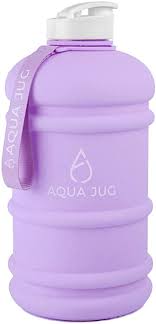 As the new year begins and students make resolutions, many turn to increasing healthy habits–such as exercise, sleep, weight loss, and diets–as potential realms of personal growth and rediscovery. Wanting to improve on one's physical stature or appearance has reigned as a popular goal for individuals when the clock strikes midnight on Jan. 1, yet many fall short of their goals; according to people.com, most Americans who vow to improve upon their physical health only maintain the resolution for an average of 36 days. This inability to maintain consistency or determination to pursue healthier everyday habits can be attributed to a variety of factors, including a lack of time, but with planning and long-term insight into the importance of persevering toward better physical fitness, a healthier future can become reality–making a few minor changes can prove to have lifelong benefits. 
Tip #1: Be hygienic
Now more than ever, it is crucial to be washing your hands and keeping the spaces you reside in safe and clean. This tip can be quite versatile to various aspects of life; keeping all aspects of one's livelihood "clean" can go a long way in improving physical health. Carry hand sanitizer or wipes with you when possible, or store them in places you find yourself in on a regular basis (e.g. in the car, at your workspace, etc.) and disinfect surfaces often. Additionally, maintaining personal hygiene boosts the immune system and improves one's mental state, according to Harvard Health. Being hygienic also means washing/disposing of masks and keeping your possessions/living spaces clean and uncluttered. 
Tip #2: Stay hydrated
Hydration is the most common yet most forgotten way in which people can improve their health without any major change taking place. People need to drink sufficient amounts of water to avoid dehydration and accompanying side effects. For men, it is suggested to drink at least 15 cups of water per day; for women, it's at least 11 cups, according to Mayo Clinic, but ultimately it differs for everyone based on his/her level of activity. Furthermore, drinking beverages that contain high amounts of sugar, caffeine, dyes, and other non-hydrating substances can hinder a person's physical well-being; the human body is primarily made up of water, therefore, its water supply must be replenished often for stability. Water also has weight-loss benefits in the forms of increasing one's metabolism and decreasing bloating; accompanying advantages of consistent water consumption include increased alertness and energy, improved complexion, and natural release of toxins cultivating in the body. 
Tip #3: Exercise
People are often inspired to exercise, only to lose interest quickly because of the time or motivation it takes to continue. Exercise is adaptable to a person's desires and abilities, and can be altered to fit the needs of the individual. The amount of time or the reps a person completes doesn't necessarily measure the productivity of a workout session; move at your own pace, track individual improvement, and reinforce the healthy habits with positivity and open-mindedness. Mixing up the types of exercise performed by the individual also increases one's physical versatility in the forms of strength, endurance, and flexibility. Creating a well-rounded, but not overwhelming, physical fitness plan that prioritizes regularity and accountability, working out with a friend, and utilizing healthy incentives have also been proven to increase the benefits reaped from exercise. 
Tip #4: Fix your posture
In the age of technology, people are increasingly noticing the impact of having poor posture and bodily awareness. From sitting at 9-5 desk jobs to being on your feet for 12-hour shifts, individuals in any profession have suffered due to their inability to maintain good posture in the workplace. Though it takes time, patience, and self-discipline, developing better posture–sitting or standing–will greatly improve the status of aches and pains that occur from long-term pressure on the spine and neck. For some, this could also mean investing in proper footwear or supportive gear, depending on the individual's needs or situation, to minimize discomfort from symptoms of poor posture. For example, individuals with back issues may utilize arch assistance inserts or custom arch shoes to accommodate the chronic pain that many with posture issues experience. 
Tip #5: Conscious eating
This does NOT mean dieting! There is a difference between being aware of one's consumption and being consumed by the food you indulge in. It is recommended that individuals prioritize eating a balanced diet including fruits and vegetables, protein, carbs, and fats, but denying oneself the ability to occasionally indulge in cravings does not lead to long-term healthiness. Look for ways to cook more from home rather than eating or ordering out, minimize the calories you drink rather than eat, and be conscious of the amounts you eat of the treats you choose to have. Overall, look for ways to consume "healthy" foods while also leaving room for the occasional treat–everyone's needs are different! 
"New year, new me" is a common ideology expressed each year when the ball drops; realistically, it is the smaller, long-term changes that are most influential in a person's daily life. Working toward physical wellness doesn't have to involve detrimental changes to be effective, but by taking the first steps to improve, earning the numerous benefits of maintaining a healthy lifestyle will be achievable. Cheers to 2021 and having a healthy year ahead!