Incoming Freshmen start new year at MHS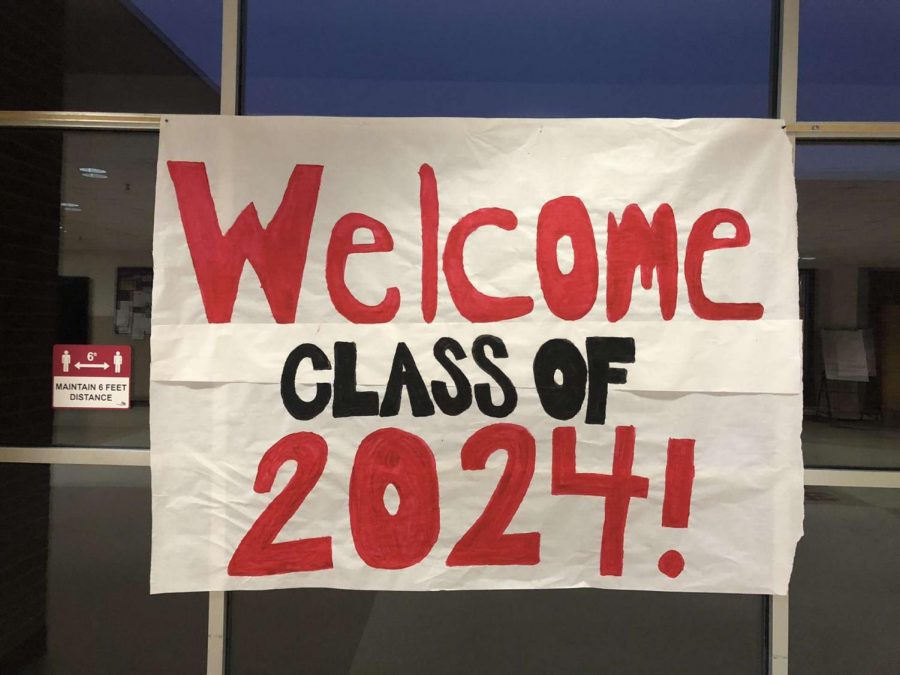 Savannah Wood, Staff Writer
October 5, 2020
Welcome Class of 2024! As the freshmen began their first year at MHS, they were welcomed very differently than previous classes; nonetheless, they have been taking in each moment since their first face-to-face interactions began. A special moment was when MHS Leadership created goodie bags and handed them out at every lunch to the Class of 2024. The goodie bags, made by Milford Leadership, consisted of a candy bar, a $5 coupon for The stable, a Milford sticker and a special Milford tattoo.  Freshman Dylan Willis thought the goodie bags were a nice gesture. "I think everyone appreciated it a lot," he said. "The seniors have been really helpful so far this year."
As the Milford halls filled, partially, with incoming freshmen, Milford's upperclassmen and Leadership helped them get to their classes and made sure they were somewhat on time for their first day. Teachers and students helped when needed and were very patient as usual. Freshman Kailani Rutz was asked who or what helped her on her first day of school; she said, "I would say the upperclassmen went out of their way a few times to give me directions to a class! Also, the posters on the walls that told you which hall you were in, helped very much! The teachers also were super helpful with giving you directions to your next class and are super understanding if you get lost, since it's all so new." Teachers and students have always followed a tradition in which everyone is flexible for the first day at school, and especially with the circumstances given, they were more lenient. 
MHS Leadership also made a QR code, which consisted of the map of the school and the bell schedule. They printed the QR codes and put them all around the school, not only for the freshmen but to anyone who truly needed it. If the incoming freshman didn't want to ask where their next class was, or they just really wanted to know when their class would end, they would use that QR code to help. "I used the QR codes on my first day and it was such a big help," said freshman Anthony Hutter. "I was able to find all my classes and my locker while still managing to be on time." QR codes made by MHS Leadership was a huge success for everyone who used it.
Thank you to our great staff and students for making the Class of 2024's first face-to-face school day one to remember.