Teachers, Principal share final messages to seniors
To The Class of 2020:
Most adults reflect back fondly at their final memories from their senior year. It's the time of many lasts for a group of people who spent years together. Many easily remember their senior prom, and their senior graduation; they remember hearing their name being called and walking across that stage for the last time. 
But for the Class of 2020, seniors now wonder when or if they will get these experiences due to COVID-19. For 13 years, the Class of 2020 has excelled to get to the long-awaited moment, and it was robbed from them. The many awaited "lasts" for the senior class may have not come, at least for a while, but no matter what the future brings, there is no doubt that they have become part of the MHS family. 
Milford High School is filled with family: students, teachers, administrators and staff all share the pride of being a Maverick and look out for their own. Graduating from Milford allows students to make many lifelong friends and memories, and they also have the entire Milford staff supporting them from afar wherever they go and with whatever they do. 
Many MHS teachers are devastated for this year's graduating class and wanted to share personal messages for them:
Skills for Living Teacher Elizabeth Suminski:
"Dear Class of 2020, I am so very sorry for the way your senior year had to come to an end, however, you are all stronger and more resilient because of it. This experience is not what defines you as a Maverick, your first 3 1/2 years is!  I am proud of your strength during this crazy time. Good luck in all you do and I wish you all, nothing but the very best. Good luck and congratulations!!" 
Science Teacher Stephanie Crow:
"Class of 2020, You were a great class!!! Full of characters and youthful exuberance.   My wish for all of you is to forget about what you have missed and focus on all the great experiences that await you. The biggest hug imaginable to each and everyone of you.  Make us all proud!!!! Love,  Mrs. Crow"
English Teacher and Student Council Leader Dan Reschke:
"To the Class of 2020, I would like to say that it has been an honest-to-goodness pleasure serving as your class sponsor.  I have really enjoyed getting to know the Class of 2020 over the past four years, and I will certainly miss seeing all of you in the building next year — I already miss you! And even though you weren't able to experience the things that seniors typically look forward to at the end of the school year, I hope that you all find comfort and happiness in the wonderful memories you have created over the past four years. Best of luck to all of you.  We're all excited to see where life takes you.  Congratulations Class of 2020.  It's been a blast!"
Cross Country and Track Coach, and Art Department Teacher Brian Salyers: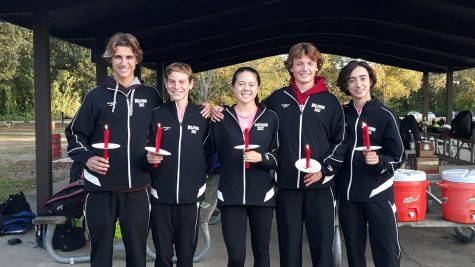 "No matter where you go, you will always be from Milford.  People from Milford have the ability to go off and do incredible things throughout this world.  You are next in line and your opportunities are endless.  There will be challenges but you are prepared…You are from Milford!"
English Teacher Rob Hamilton:
"I am so sorry that your senior year ended this way. You deserved better, and I hope that we can find ways to honor you in the next few months. I enjoyed teaching so many of you as juniors and have been lucky to have some of you in class for multiple years. Thank you for all the laughs, all the engaging discussions and some of your very unique projects or presentations. Thanks for always making every day interesting and fun. I will never forget how you all came together to honor Mr. James or how you supported one another during our best and worst times. The conclusion is missing, but you have already begun a great story, and I know your ending will be incredible." 
Principal Kevin McKenna:
"From the eyes of the staff, the Class of 2020 will always be remembered for so many reasons other than the pandemic.  They have been one of the most gregarious, creative, spirited and determined classes we've ever had. We had the honor to have so many individual and personal relationships with these young men and women, they can never be forgotten. Unfortunately, the overshadowing of the pandemic will be remembered by the world. This global disease cancelled their senior activities, forced an early end to their senior year, and left them with so many unknowns. The high school senior year is about closure and the start to a new era students look forward to for so many years. The Class of 2020, our hearts go out to each and every one of you as the underclassmen, staff and the community wish we could have given you the proper recognition and closure you so deserved."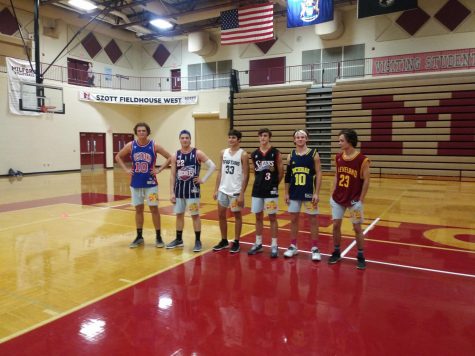 To the class of 2020, your story is still unwritten. How you take this obstacle that was thrown at each and every one of you will one day show how strong and indestructible you all really are. Wherever you may go in life, just remember you have thousands of Milford graduates and hundreds of current and former MHS staff members right behind you every step of the way.