Animal shelters frantically find foster families for pets in need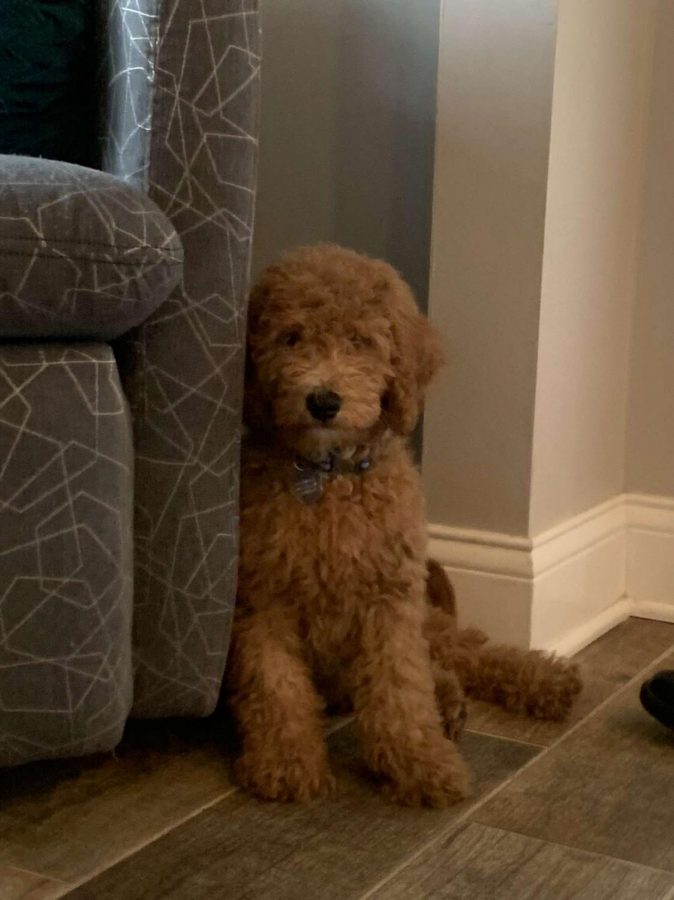 Riley Coesens, Editor in Chief
April 28, 2020
Distressing circumstances have led people to re-evaluate their priorities during this global pandemic; lockdown orders have prevented people from engaging in everyday social activities, causing strain on the economy as well as the sanity of those at home. What happens to those who cannot remain at home, or more specifically, animals who do not have one? Amidst the various crises faced by millions during this time–food, financial, and health security–another prevails for millions of rescued pets in shelters everywhere. Though some organizations, like the Un-Shelter in Plymouth, Mich., have stayed open, heavy restrictions severely limit the amount of care that can be provided to those left unadopted. Educational community programs and enrichment opportunities for pets are being put on hold, endangering the future fate of these businesses looking to help homeless domestic animals. The question must be asked: what can people do to help?
The most obvious answer is to donate money through local and state animal shelter websites. Though these places cannot accept non-monetary donations at this time, receiving financial support is critical to supplementing fees for pet necessities and staffing. "It is important for people to continue to support their local shelters during this time because bottom line [is that] shelters are businesses and without the support of the community they may cease to exist," explained Karen Kazyak, who has served in various animal welfare positions for more than 30 years. "They still need monetary donations, volunteer hours, supplies, and community moral support in order to survive." Though volunteers are unable to work directly with animals as of now, once shelters fully reopen, the demand will increase once more. Another option would be to adopt a pet; many shelters are working to process adoptions to be completed after state-wide restrictions have been lifted, as rescue organizations are not allowed to put animals in permanent homes with additional testing and sanitation processes. Fostering a pet is still an option, however, and it is on the rise: "The positive effects are that fostering has increased and networks of fosters, shelters and rescues have pulled together to get animals into foster or adoptive homes. I really hope this will continue once we are back to 'normal,'" explained Michigan State University Professor of Urban and Regional Planning and Political Science, Laura Reese. Kazyak elaborated in saying, "Safe, vibrant, foster programs are key to the success of any shelter, so having to ramp up foster programs was a blessing in disguise. Fostering helps animals decompress from the stress of the shelter, gives them time to feel normal again, and gives them exposure to potential new families through their foster families community." 
Junior Sydney White of MHS had already been in the process of adopting a pet in the earliest stages of quarantine. On March 17th, her mother made the trip to Indiana to pick up her family's new puppy. Barry, a mini goldendoodle, made a positive impact on the White family from the start: "We saw videos of him and just instantly fell in love with him," she said. "We had also been wanting another pet for quite a while, and we figured now would be a good time since everyone's going to be at home all the time and training requires a lot of attention and time." As previous pet owners, they were no strangers to all that goes into taking care of a pet, and are grateful for the chance to take in another lovable dog.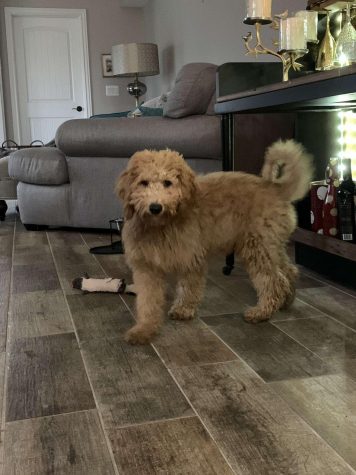 Bringing a pet into one's home can have many potential benefits for both humans and the pet. Being a pet owner can relieve anxiety and minimize mental strain, as well as pose a number of other positive psychological changes; even physical benefits can come from having a pet in the home. "There is a lot of science behind how a pet adds longevity to people's lives, and changes their physiology in terms of lowering their blood pressure, and actually impacting symptoms of disease," said Kazyak. "Caring for an animal helps people have a reason for living!" . Other reasons that some may consider fostering right now include families wanting a meaningful, unified cause to bond over (especially with children), as well as providing a sense of purpose for individuals overwhelmed emotionally by the scary, unpredictable situation in their lives. 
Unfortunately, however, the animals, shelters, and even volunteers have been forced to face the numerous consequences associated with this pandemic. "The negative is of course that intake at some shelters has been limited, animals are not getting as much enrichment because staff has been limited and volunteers can't help, and I think the mental health of volunteers has decreased because they do not get to contribute," explained Reese. Another cause for worry is with the cleanliness and conditions of the shelters themselves; as explained by Kazyak, "Being relatively low wage jobs, there are often violations to sanitation protocol in exchange for expediency, and just general staff apathy and laziness." Daily hazards, such as staff exposure to diseases, fleas, ticks, fecal matter, potential bites, and potential scratches, as well as cross contamination and spreading communicable illnesses, only verify the importance of diligent disinfection. "COVID-19 (shelter in place) is a perfect opportunity for shelters to re-evaluate their protocols and clean up their act," Kazyak added. 
In regards to the wellbeing of the animals, there are also downsides to the quick movement of pets into foster care. Some volunteers and animal advocates, like Kresnak, fear that more lenient foster and adoption policies will prevail in an effort to move animals out more rapidly, leading to an increased number of unchecked hostile or improper environments for cats and dogs to be living in. Additionally, she fears for animals residing in kill-shelters who may be euthanized prematurely "out of desperation," like those with behavioral or medical issues that would make finding them a home more challenging. 
In light of the dark daily news coverage, there are positives that can be taken from the situation. People are learning to rebuild and structure their lives from inside their homes, and are bonding with family and friends virtually more than ever. Advancements in medical technologies and increased safety precautions are formulating a more aware, conscious nation of individuals, and one can only hope that this ideology will be translated permanently into everyday life once quarantine ends. Most importantly, people are compassionately taking care of those around them and checking on others' well-being like never before–people are helping everyone and anyone they can, including their local rescue pets.