Student's Favorite Spring Break Destinations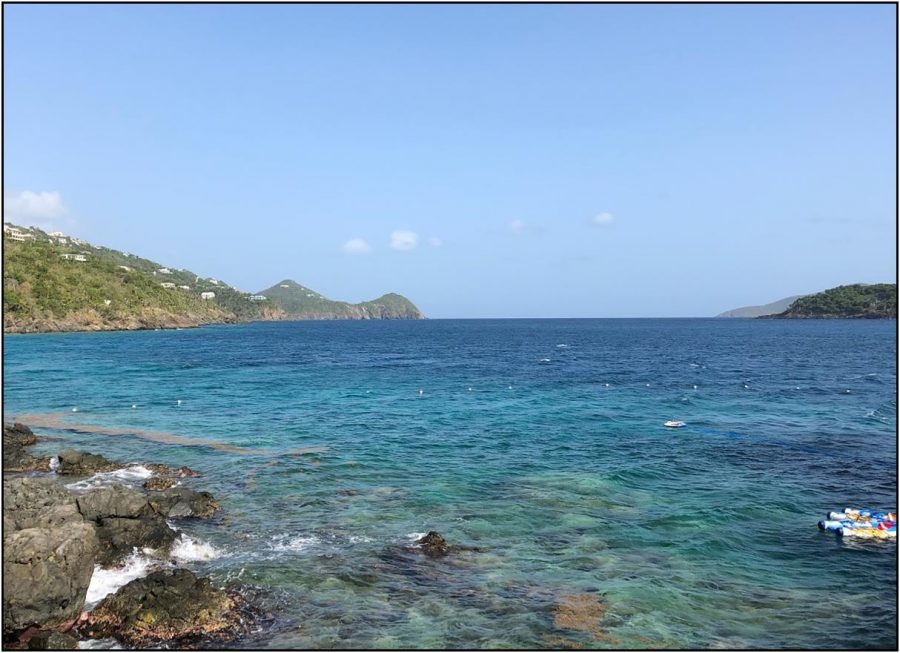 Mykaila Small, Staff Writer
March 1, 2020
With less than a month to go, many students are counting down the days until Spring Break. Some students go away for a week-long vacation, and some choose to have a staycation. Regardless of what is chosen, Spring Break is the perfect time to relax and recharge to finish the school year off strong.
According to travel.usnews.com, the top Spring Break destination is Cancun, Mexico. With sandy white beaches and crystal clear water, this place is a desirable getaway from the harsh, cold winters in Michigan.
Coming in at a close second for top Spring Break destinations is Miami Beach, Florida. There's no need to leave the country when Miami Beach has the perfect mix of anything that may be desired while on vacation — tanning in the hot sun with soft sand kicking up as travelers run into the Atlantic Ocean. After a day of fun in the sun, make a trip to the city and take in all it has to offer once the sun sets. Aventura Mall is located in the city and has something for everyone. With designer shops, dining, movie theatre, and interactive playground, it's the perfect way to end the day.
A third most popular top Spring Break destination is South Padre Island, Texas. South Padre is widely known for its beaches and calm water, as it is on the Gulf of Mexico. A day there could be spent at the Beach Park at Isla Blanca; with rides and attractions for everyone, travelers are bound to have a great time on a water ride or even relaxing down the lazy river.
While these locations are popular nationwide, MHS students are excited for many other destinations. Students are going to many different places to enjoy their week off from school and extracurricular activities. Freshman Angelina Maruskin is going to Indian Rocks Beach, Florida. She has plans to go parasailing, kayaking, and do lots of swimming. "I am most excited to be going with my younger cousins and one of my best friends," commented Maruskin. Florida is a common place families tend to lean toward when picking their destination. With coastlines stretching thousands of miles, each destination in Florida offers a different experience. No passport is needed, which relieves a lot of hassle, especially as it nears closer to break.
Sophomore Lauren Jackson is going to Siesta Key, Florida. The Jackson family was drawn to Siesta Key for the beautiful beaches and cute downtown area. "On our spring break trip, most of our plans include tanning, swimming in the ocean/pool, and celebrating my 16th birthday," said Jackson.
Although Florida is a very popular destination for high school students to spend their spring break, other students find other relaxing destinations. . Sophomore Abbey Colone is planning on spending her break in Punta Cana, Dominican Republic She plans on doing lots of swimming and tanning while there. "I am most excited to go to Punta Cana because I have never been there before," says Colone. Punta Cana is a beautiful town on the easternmost tip of the Dominican Republic. Bavaro is a top location to check out while in Punta Cana with beach resorts, coral reef, and golf courses. Dolphin Island Park is another top pick if swimming with dolphins is on your bucket list.
Some students might also stay in Michigan to spend their break in the comfort of their own home town. Sophomore Megan Rutherford is staying home for break. "Over spring break, I plan on going shopping and spending time with my family," she said. She is most excited to have a week long break with no school. Regardless of how you choose to spend your break, it's the perfect time to relax and enjoy a stress-free week, spending time with my family," said Rutherford. She is most excited to have a week long break with no school. Not everyone has to go away somewhere tropical; sometimes staying home is the perfect way to relax and enjoy spring break.
Regardless of how student's chose to spend break, whether it's going somewhere tropical or kicking it back at home, spring break is the perfect time to relax and enjoy a nice stress-free week.