A Look Behind the Curtain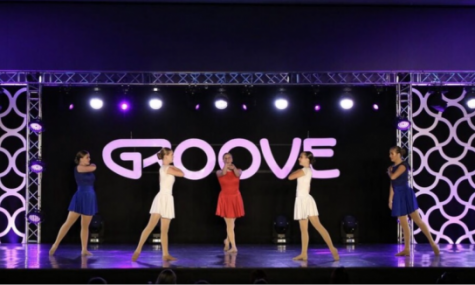 Being a dancer takes more than shuffling one's feet and doing a few spins. Competition dancers have a certain drive that continuously motivates them to bend over backwards–literally and figuratively–for their goals.
Behind all the makeup, blinged-out costumes, and happy smiles comes more hard work than  most could imagine.
At competitions, dancers are constantly changing one's hair or makeup, stretching, and listening to instructions from coaches, just to give the judges and audience all they have.
This is only the end result of countless hours in the studio, just to practice for their two minutes of stage time.
"Teamwork is very important in dance," expressed Milford Dance Academy Dancer Grace C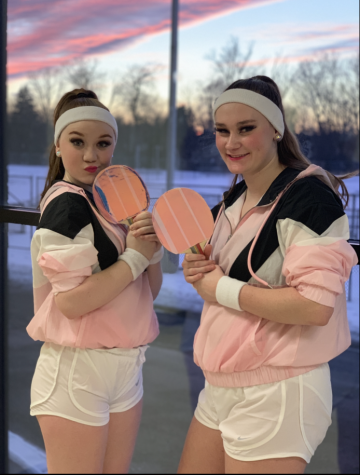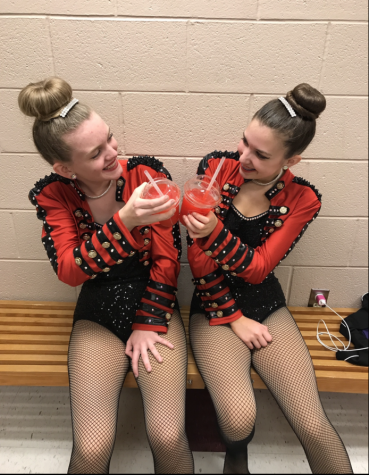 allaghan. "You have to build positive relationships with other dancers and set goals together." Callaghan's dance peers, her teachers, and friends seem to express the same energy.
Milford Dance Academy Choreographer Chrissy Jolokai feels that, "A good dance is when all dancers understand that their value is not above or beneath anyone else's on that stage."
Without proper teamwork and communication, dancers and their work could easily fall apart.
This work can take up the majority of a dancer's free time.
"I put in around 15 hours of practice every week," said Suzanne's Main Street Dancer Megan Rutherford. "During practice, I always show 100% of the effort. The only way to improve is by practicing at your fullest potential."
Dance isn't always about working on one thing; a dancer's attention is always divided.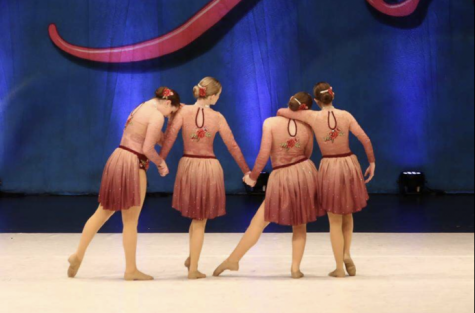 "Each style demands a different understanding and focus," revealed Milford Dance Academy Choreographer Brittany Ladd.
"For example, dancers trained in ballet may have a heightened awareness of strength and poise, as for dancers trained in tap, they may have more understanding of musicality and rhythm."
In competition, most judges look at one thing: a dancer's technique. A dancer trained prominently in ballet may have better technique than a dancer trained strictly in other styles.
Working for good technique can be a difficult t
hing, making it important for a dancer to focus on ballet technique in class, as it's carried throughout routines and competitions.
Dancers should have a positive and strong mindset because judges' critiques and constant corrections during class can really tear a dancer down.
"It takes thick skin and being used to being analyzed from a young age. It becomes just as natural as compliments at a certain point," said Milford Dance Academy dancer Molli Langolf.
With so much stress involved, it's important to celebrate the little achievements, as well as the bigger ones. All those hours practicing, trying new things, risking injury, and memorization can take a toll on a dancer.
 "I always walk into competition positive and end it positively, even if we don't win or do as well as we hoped," said Karen's School of Dance Dancer Sam Moule.
Small aches and pains won't stop dancers from doing what they love most. After all, dance requires lots of stretching to become more flexible, which can lead to injury, if not done correctly.
"Dancers tend to be pretty stubborn, so we often push ourselves more than we should. This can cause the injury to persist, or get worse, then the healing time becomes longer," said Jolokai. When trying new tricks and flips, being taught correctly and having a trainer as a guide is key. When a team member is injured or hurt, "It isn't easy on anyone. Everyone has to step up and take over to cover parts, so it doesn't affect dances as much," expresses Langolf.
A dancer's top priority is to work hard and keep growing, but sometimes a dancer should take down time.
"When someone is injured, everyone on the team helps and supports them," expressed Moule. "In eighth grade, I had knee surgery and had to quit dance for the rest of the year. I still went to competitions to support my friends and teammates, and other injured dancers did the same thing. We all support each other through hard times, such as injury."
If it's more of a short-term injury, different alternatives exist for a dancer who misses being out on the floor. Although it can be frustrating for a dancer to not fully participate in class, "It is always recommended that a dancer should sit, watch, and take notes during their class," stated Jolokai. "Plus, seeing the routine and hearing others corrections can make dancers feel more prepared when they are back in class."
Everyone goes through hard times and comes across occasional road blocks.
One may ask, what keeps a dancer going?
Every dancer has different motives, but for many it includes,"Being able to compete against others, and trying to be the best, makes me want to work harder everyday to become the best," said Rutherford.
With positives, will always come negatives.
"A big problem I face as a dancer is comparing myself to others. I have to realize they worked just as hard to there. Just like everyone else, they earned all their achievements," revealed Callaghan. "One of my biggest motivations as a dancer and teacher is self improvement; there is always room for more growth, as long as you have the effort and passion to do so," Ladd added.
"Accepting myself and striving for change gives me the opportunity to further develop my training and further goals I have. I instrument my students the same and also remind them that self improvement is accomplished with focus, discipline, hard work, and problem solving skills."
Competitions can fill a dancer with a whirlwind of thoughts and emotions. Just like any other sport, dancers always want to do their possible best. The only difference is they get one shot on stage to show the judges and audience what they've got, then it's over.
Whatever happens on stage is left on the floor for the judges to review and critique.
When a dancer messes up on stage, forgiveness is key, remembering that it could have been worse. A dancer performing the routine to the best of her ability in class, then poorly on stage, is similar to if one scores a goal in a scrimmage at practice, but performs poorly on game day.
 Other than nervous thoughts, competitions can be a very positive environment for dancers. "Dance competitions are fun, adrenaline-filled, and self-rewarding," said Ladd. "There is also a great sense of achievement after performing a routine a dancer has spent hours learning and setting goals in place for."
Competitions also serve great amounts of bonding because of the anxious times it brings. "It brings such great bonding experiences upon teachers and dancers during down time or before walking onstage," says Callaghan.
If competitions are fun for dancers, what about for the teachers?
 "From a teacher's standpoint, they are very hectic. It's a lot of running around, helping kids with costumes, going over dances, and getting the dancers ready backstage," explained Jolokai.
If a dancer truly enjoys dancing, it will show through  his/her dedication and emotion at competitions. Nervous or not, a dancer will remain content and feel belonged by one's friends whom help uplift him/her before taking the stage.
Competitions should make a dancer feel rewarded, especially after all the hard work one puts into a piece of choreography, even if he/she didn't do as well as they had dreamt.
After awhile, one's hard work and dedication will eventually shine through and even be eye-catching.
"My biggest accomplishment was in seventh grade when I got my first diamond score for my solo," Rutherford shared.
The amount of excitement a dancer feels after being rewarded for one's hard work is possibly the best feeling a dancer could feel.
"My personal biggest accomplishment is getting the highest score of a competition with my duet against around 600 other routines," said Langolf. "It's very uncommon for a duet to win over large productions, which made it a very proud moment."
One may never know; maybe those dreams that have been dreamt of could become a reality, as long as a dancer sticks with what they know best, to keep moving forward!