Hipple Takes Over as Behavioral Interventionist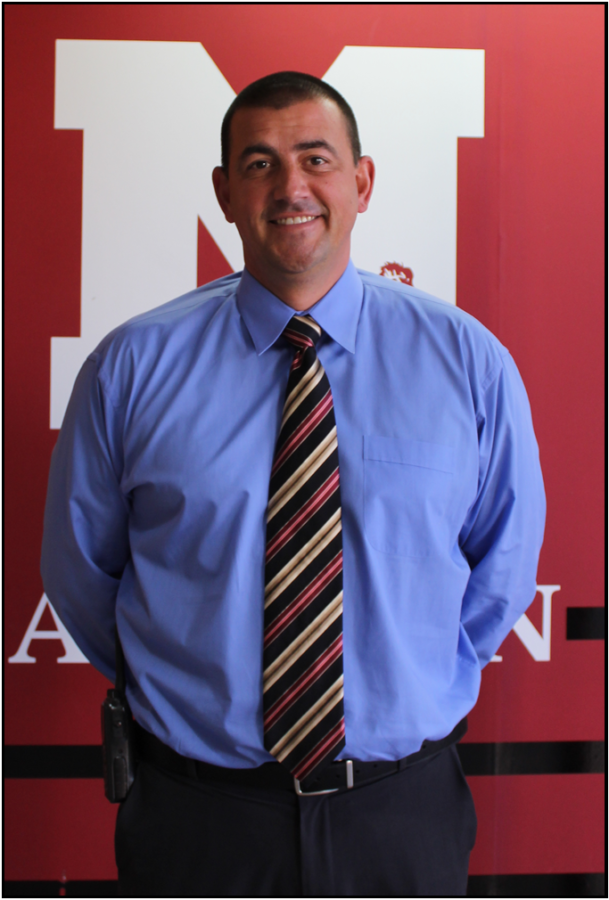 The beginning of the school year brings new classes, new friends, and new opportunities. For MHS staff member Thomas Hipple, he was given an opportunity for a new job.
Hipple has worked as a paraprofessional in the special education program for the past six years. Starting this year, he is known as the Behavioral Interventionist.
"I deal with in-school suspensions, tardies, the Reaching Higher program, and helping the coalition with the vaping/drug problem," Hipple said.
Compared to working in the Special Education program, there are more faces to recognize.
Hipple wanted this job to get more involved with the whole student body population and to be a helpful tool for the administration.
The administration thought that he would be the perfect fit. Mr. Mckenna said one of Hipple's roles is to be in the classrooms and halls with the students and to create one-on-one conversations to build student relationships.
"I knew him as a person and he is the ultimate coach and role model for many people," McKenna said.
"I knew his work ethic would help to cover the tardies and absences. The most important thing I wanted from Hipple was the coaching and mentoring aspect so he can help support our students."
Aside from his work with Special Education students, Hipple has also served as the coach for both the boys and girls soccer teams at Milford for seven years. 
Not only does Mr. Mckenna see Hipple as a mentor, so do his students. Amelia Price described Mr. Hipple as "really easy to talk to," and said, "he doesn't present himself as an authority, which makes him a perfect fit."
Only a few weeks into the school year and he has already made an impact. From going to football games to standing in the hallways just to say hi, Mr. Hipple is here for students.
We can't wait to see what this year holds for Mr. Hipple and his new job!