What Should Students Be Reading?
Teachers and students discuss the difficult task of selecting required books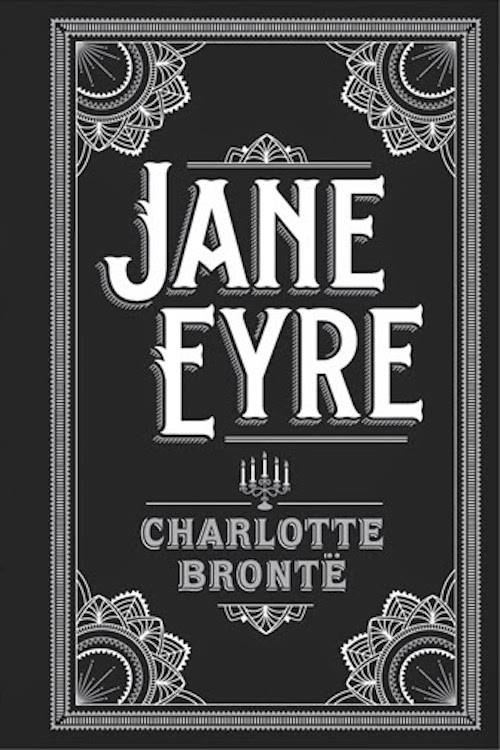 Alyssa Timmol, Staff Writer
March 8, 2018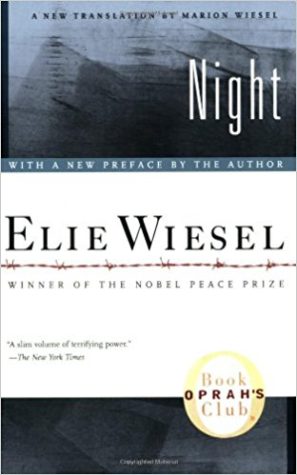 Within the walls of Milford High School, there are a wide variety of books that are required to be read in each core English class, such as To Kill A Mockingbird, Night, Romeo and Juliet, Animal Farm, The Crucible, Into the Wild, and Of Mice and Men.
But it can be a challenge to be sure to include a diverse selection of books that are read within the curriculum, as well as be sure the books are influential on the students. Many students have also noticed that many of the books are written by male authors.
In Advanced Placement classes, the teachers have the opportunity to choose the books they require their students to read, being sure to include books with valuable lessons from a diverse group of authors.
To go more in depth, Amy Prescott, the A.P. Literature teacher at Milford High School, elaborated on the subject explaining how the books for the AP English classes were chosen.
"A lot of [the choices are] about resources," she said. "So I can very easily pick from the books that we already have. In terms of adding a new book to the curriculum, even though it's A.P., and I have a little bit more freedom, it's still a process. In other words, I have to turn in an application… ask for permission, and I have to find someone who is willing to foot the bill and buy the new resources."
While Advanced Placement classes have some leeway in choosing books, Prescott explained how AP classes still have to meet a curriculum.
Jade Chynoweth, a senior at Milford High School, said she appreciates the current books.
"The selection we have is diverse, ranging from plays to satire, to romances, and many books I would have never thought to read, but ended up enjoying by the end."
Prescott gave a similar response after being asked the same question.
"I like the books we are teaching; I enjoy teaching them. They are classics that are considered to have literary merit and an importance in our culture and in our history."
Sometimes the choices of novels, even with classics, can be difficult because of the mature content or explicit language.
Recently, controversy has risen nationally as to whether the famous novel To Kill A Mockingbird should still be read, as it has been banned in several schools across the country.
Along with that novel, books of similar meritable values and importance have been banned, such as The Adventures of Huckleberry Finn, The Catcher in the Rye, Fahrenheit 451, The Great Gatsby, as well as In Cold Blood– all of which are read here at Milford High School in the Honors classes, Advanced Placement classes, or in core English classes.
With the banning of these several books, questions have risen as to whether Milford High School should require its ninth grade students to continue reading To Kill A Mockingbird.
Joseph Laginess, the A.P. Language teacher, gave his stance on the debate. "I'm torn," said Laginess. "Sometimes I think we need to get away from To Kill A Mockingbird, and get something a little more contemporary. With all the racial issues, the theme is still meaningful, but I sometimes wonder if Mockingbird should be taught for the Honors ninth [grade] because my experiences with the general ninth graders. I just think it's really extensive for the themes you want to talk about, which may be found in a smaller book."
Prescott provided input, stating that "To Kill a Mockingbird" still needs to be read, but with "nuance and subtlety, and attention and sensitivity." While it has been argued that the novel has explicit language and mature events, Prescott explained that "the language in that book is problematic in 2018. We need to be sensitive in the way that we teach it, but I am ready to teach." Chynoweth agreed stating, "I personally loved that book. I think it gives a good depiction of what that time period was like." Agreeing with Prescott and Chynoweth, Laginess adds, "I don't have a problem with it being read at all.  It's kind of ironic because I think the book is meant to educate and ease racial tensions, and so even though there is harsh language, I think it's done to kind of promote equality."
Not only is the debate of banning classic novels an issue, but also whether the selection of books at Milford is diverse enough for its students. Nearly all the books required to be read at Milford High School are written by males. It has been questioned as to whether the curriculum should include more books written by females, as well as authors of color and more diverse backgrounds.
Prescott gave a compelling argument  stating, "I think it's disappointing that we do not have more female voices represented and frustrating that we don't have more minority voices represented, and that's something that I'm hoping will change."
The lack of female authors was especially frustrating to a young student Prescott once had. Prescott explained, "In A.P. [Literature] we did add Jane Eyre and, I will tell you, it was actually a student who really pushed for that. It was fantastic!"  Prescott described how upset and frustrated her student was that "not only were there no female authors, but there were no female protagonists." She explained how after that realization, something really "clicked" and that "it was an opportunity to try something different."
Laginess also weighed in on the issue. "It's always just time and place. That's why I am really bent and set on keeping Dead Man Walking in the A.P. curriculum- it's written by a female and it can convey her experiences."
Laginess adds that when adding more books written by female authors to the curriculum, "you run a dangerous road, because I am all for equality, but if you're only trying to get a book just because it's written by a female, then you have to look at does it have merit. You can't just throw in a book just because of that [book being written by a female author]." In other words, the issue is to not only promote female authors, but in a bigger picture, promote books of more merit with lessons that students can learn from, while at the same time being sure to promote books written by authors of different ethnicities or races.
Laginess makes an interesting point  adding, "taking it to the extreme, if you wanted to represent every group equally, you could never do that— it'd be [too] hard."
While the debate as to whether some books are too controversial to be read continues, the lack of diversity in the books required to be read is still an issue here at Milford High School, which will be sure to spark future debates.
For too long, this has been a bothersome issue for some students, but being sure to include diverse books full of merit is not only up to the teachers, but also the students.