Mr. Flynn's "Jeopardy!" dream comes true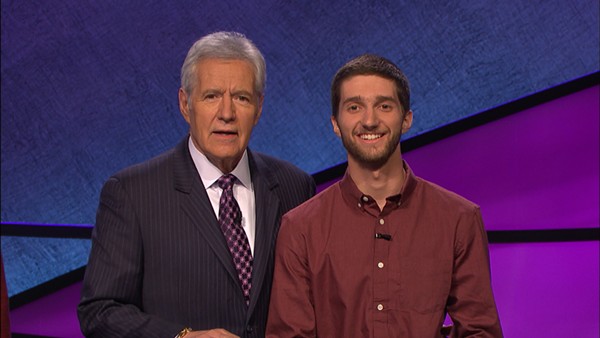 Since English Teacher Nathan Flynn was 9 years old, he has attempted multiple times to earn a place on Jeopardy; it started when he tried out for the pilot of 'Kids Week' during his elementary years. Flynn and his mom took a day-long drive to Chicago just for the opportunity, where he and other children played a practice game and took a test afterwards. Flynn wasn't accepted at the time and did not earn a spot on the show in later attempts. 
However, Flynn the newest English teacher at MHS, had his dreams come true when he competed on Jeopardy and won his first game in dramatic fashion, coming back in Final Jeopardy with a correct answer.  While he eventually lost to Jeopardy-machine Clint Thompson, who did not answer a single question incorrectly, Flynn performed well, earning more than $20,000 in his two "days" (5 episodes are filmed in one day) on the show.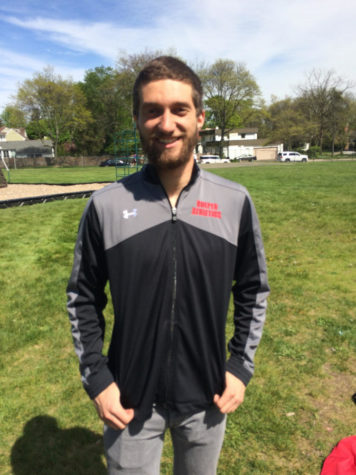 Flynn was accepted to be a contestant earlier last year and then he studied for months before taping the show. 
Being on the show was "A once-in-a-lifetime opportunity," said Flynn.
Once on the stage for his episode, a wave of calm came over Flynn as he soaked in the reality of his wildest dreams coming true. Flynn answered the final question correctly which used the prompt: "In the 1960s, M.T. Lott was one of the fictitious names that he used to buy 27,000 acres in Florida." Flynn was the only contestant to answer, "Walt Disney", which he said he knew because his family had visited the theme park several times before.
Registering the victory came slow to him; it wasn't until he had lunch with Sony Pictures executives and crew where he was called "Champ" that it truly became real.
His family members who attended the taping were the only ones that could know whether or not he won the game. He had to keep this a secret for more than 3 months until the taped show aired.
Juniors Roby Knight and McKenzie Chappell were two of Flynn's students during his first year of teaching and adored him.
"It killed me that we couldn't know," said Knight.
When June 28th, the day of the episode came, teachers, students and their families tuned in.
"It was really cool; I bragged about it to everybody! Anytime he answered a question right I shot up out of my seat and screamed 'That's my teacher!'¨ said Chappell. Knight continued joyfully as he recalled the day. "I was shocked how he came back so fast that late in the game."
Christie McGraw, a proud fellow English teacher and friend of Flynn, actually gathered with other staff members, and Flynn's family and friends to watch the show. There were more than 70 people crammed into watch with Flynn.
""He is extremely intelligent and this experience showcased that,"  said McGraw. 
Flynn made an impression, on the 'Sony Pictures' executives and more importantly those at this school.
"Mr. Flynn will always be my favorite teacher," said Chappell.
Flynn has finally received his check from Jeopardy in the last couple of weeks and he's already fantasizing what to spend his winnings on, including possibly putting some of the winnings toward a new car.
Flynn may also due some traveling with the winnings. 
"I always said Tokyo," he reflected, as it was another one of his dreams. Knowing that he'd won Jeopardy, Flynn believes there's not much else he can't do; perhaps next, he'll take a shot at Wheel of Fortune.