Students battle nerves as SAT approaches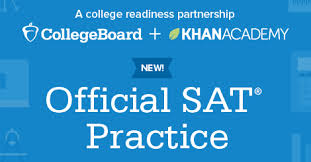 Alicia Warner, Staff Writer
January 23, 2017
For juniors in high school, this is their last chance to impress colleges, especially with their SAT scores.  This means that many students worry and prepare for this test that will have so much impact on their college choices.
There are many different ways to prepare for the SAT or other standardized tests, such as the ACT. SAT prep workshops can be found all over the state and online.
Khanacademy.com is an offical SAT prep site that is completely free. "There are many ways to prepare for your SAT," said Counselor Gina Pryor. "We have practice test booklets you can check out and study within student services."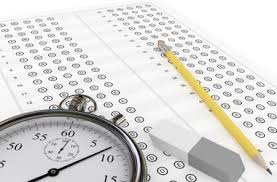 Understanding the format is key to understanding the test.
Pryor exclaimed, "Get used to the format of the test; it will help you out, and know you need a study schedule!"
Pryor said the staff had many ways of preparing students for the SAT. She said emails are going out to parents and students about what can they can do to best prepare for the exam.
The SAT date is set for April 11 this year. This is the week after spring break (April 1-9). This is not ideal because students will be just coming off a major break and test prep will have to be earlier.
"Taking the SAT's right when you come back from break might be somewhat stressful for students, but take advantage of the break as extra time to prepare yourself," said Rob Hamilton, a junior-level AP Language and Composition teacher.
Students are also contemplating the best ways to prepare themselves for the test.
Junior Courtney Fortin said, "SAT's are something you study over the years, not something you just procrastinate at last minute. Yeah, I wish the SAT was before spring break, so I could relax, but it's just more time to study and it's not something I'm too worried about."
That's the best way to look at the situation; no one wants to spend spring break studying, but if you can get a better score, then it's worth it.
Pryor said each student may approach the test differently.  "Honestly, it depends on the student; if you look at the SAT practice booklets over break, you'll be more prepared than those who don't."
The booklets are proven to help students out because it gives them the experience of being timed while answering multiple-choice questions or writing the essay.
Students also can go to the khanacademy.com or Prepscholar.com and make it easier on ourselves.
During the SAT, students are not allowed a cell phone or any device with internet connections. Students are also not allowed to eat or drink anything during the SAT, except for at one break between tests.
Seniors who took the test last year have good advice for this year's test takers. "Getting a good night's rest is important," said Senior Bre Marsh. "You want to make sure you're rested up and ready to go!"
Maggie Cooney, senior, says, "Usually for the English section your English teachers will help you out, my teacher Mr. Laginess helped me out a lot, and during my spring break, I studied at least two hours every day"
Cooney wanted to add her one suggestion.
"I would suggest that if you're going to retake your SAT, sign up as soon as possible to make your chances for getting into a great college better." Cooney ended up taking the SAT three different times and used the Princeton Prep Course.
Fortin says she's in AP Lang, so they do a lot of practice in there to prepare, and there are books you can buy to help you study which is a great technique that most juniors use.
Juniors at Milford High study differently for our SAT's or ACT's than they did a decade ago,
Jessica Foreman, class of 2004, said she felt well prepared by the school.
"When I did the ACT prep class and practice questions that the school provided me with, it was more beneficial than staying up the whole night before cramming," she said.
She also said the SATs might be harder than the ACTs. SATs back then were only applicable if you wanted to go to a university that did not accept ACT scores. All Michigan schools had accepted ACT scores until the last two years.
David Mornates, another former student at Milford, believes the entire focus on standardized testing is misguided. 
"Standardized testing only allows for those with quick absorption and short term retention. I feel like you can't place your fate on one test and possibly show how much you've learned since you've entered high school into one test.
Testing shows when you come out of high School the information on the ACT or SAT isn't used nor remembered at later dates. Although, I passed the ACT with a 31 out of 36, I studied weeks in advance and didn't procrastinate."
There's no easy questions on the SAT, but you have to have good work ethic. To practice for the test, time yourself and learn how to manage the time during testing. During the actual SAT, if you feel nervous, positive self talk can help; take a deep breath in and out and make sure to answer every question!
Colleges don't just look at test scores; it's a combination of grades and scores to determine your academic achievements, said Pryor.
Student can release stress in the following ways: taking a deep breath in and out, doing muscle relaxers, and taking short break after you study. When you study constantly, it makes you more stressed out, sometimes watching TV or just getting up to get a snack can help you focus more when you go back to studying.
Finally, the main thing to do when taking the SAT is not to panic just remember, it's just a test and you can always retake it. If you need any other information on the SAT please see any of the counselors or teachers to see how you can prepare and pass the SAT.