Spice up the fall season at local cider mills
The season has changed and the weather is cooling, which means it is time to indulge in warm doughnuts and sweet apple cider.
Cider mills have recently opened and already hundreds of people have posted images on social media showing off their days at the farm. From hayrides to apple picking, there are a variety of activities to immerse yourself in for the day.  
Local cider mills include Long's Farm, Spicer Orchards, Erwin Orchards and Diehl's Orchard and Cider Mill in Holly. All provide apple picking and fun activities for the kids.
For the adults, Spicer Orchards even has wine tasting and hard apple cider. "They have goats, mini ponies, donkeys, rabbits and chickens for the kids," said a reviewer on yelp.com.
Going into October, cider mills also provide a spookier side to their farms. Long's Farm provides a haunted moonlit corn maze later in October, and sometimes even with strobe lights flashing on the trail making it difficult yet amusing to venture through. "If you think corn mazes are difficult during the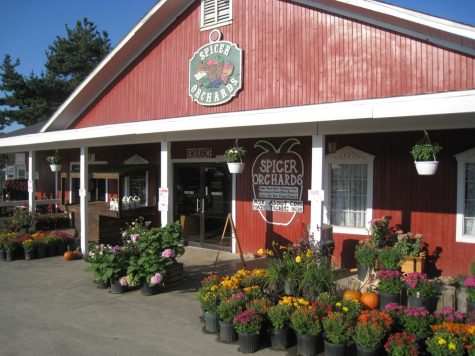 day, try going to them at night and closer to Halloween," explained a reviewer.
In addition to the activities, cider mills also provide fun attractions. For example, at Long's Farm they have a giant chair to sit in and take pictures in. "They have good cider and Longs is a great atmosphere to go and hangout with your friends," said senior Audrey Petoskey as she explained her trip to the cider mill last weekend. In comparison to Long's farm, Diehl´s Orchard provides fun attractions as well.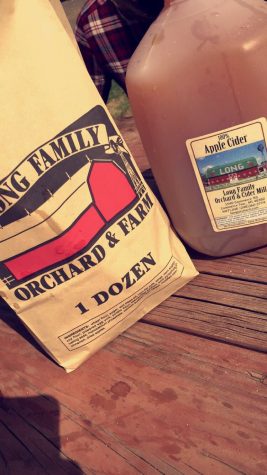 "I loved the sugary doughnuts and their petting zoo was adorable and fun for the kids," explained  Tara Lesnew, a local mom, as she described her experience at Diehl's Orchard and Cider Mill with her family. Diehl's held their 35th annual Cider Fest and had an amazing turn out. It included pony rides, a petting farm, craft demos, a kiddie maze, hayrides, and a Cider Fest run. For weekend activities, head to the corn maze and purchase a bundle ticket that allows you to also go on a hayride for only $7.00 for children older than five. Going into the rest of this fall season, Diehl's has much more to offer for those who visit.
Cider mills are a place for families and friends to come together and bond over delicious doughnuts and cider on a nice fall afternoon. Be sure to stop by your local cider mill to experience the fun filled activities for yourself this fall season.