Heroes of Tomorrow head to competition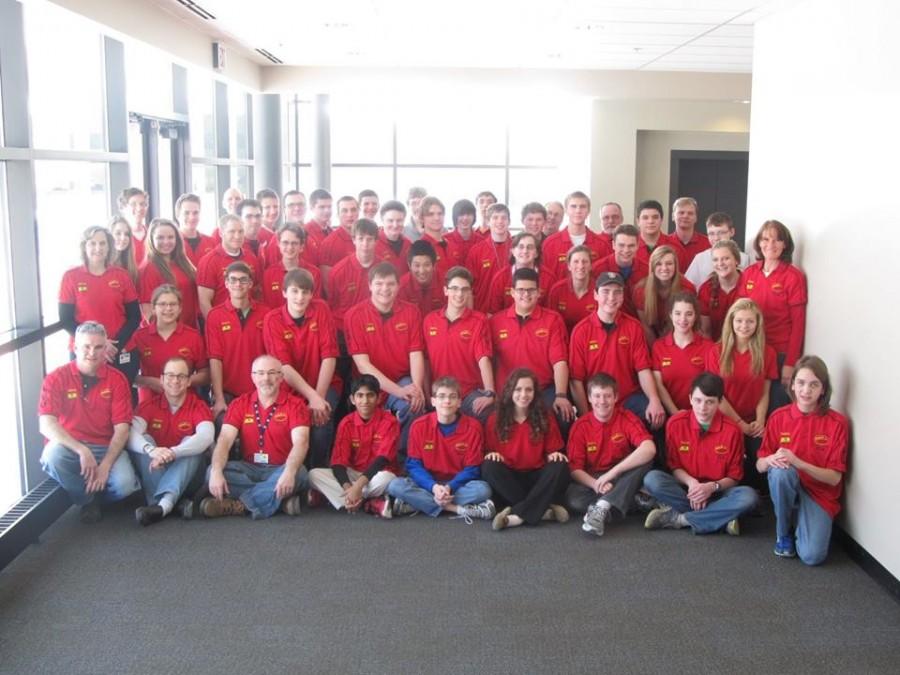 For most people the idea of building robots is nothing but science fiction, but for the members of the Huron Valley HOT Robotics Team, it's a hobby.
The HOT (Heros of Tomorrow) team is part of F.I.R.S.T, which stands for For Inspiration and Recognition of Science and Technology. The team includes students from Milford, Lakeland, and International Academy. Their goal is to inspire students to achieve in science and technology the way they do in sports.
The team comes together every year to compete, working through three seasons: build season, competition season, and community service season.
During build season, students learn software programming, mechanics, and marketing. In the competitive season, the students learn a lot about repairing the robot and teamwork.
After their competition season they spend their time doing community service, like road and river cleanups, working at pre-schools, the YMCA, and public libraries teaching kids about robots and hopefully recruiting future members.
"People are surprised to learn that the HOT team is about more than just robots," said Science Teacher and HOT Leader Lori Gleason. "Kids learn about themselves on the team along with life-long skills."
Gleason has been running the HOT team for the past 16 years. She's led the team to World Championships in 2005, 2009, and 2010.
The team has gone to States and placed in the higher ranks almost every year since they first went in 2009.
This competition season the HOT team will be going to Howell April 1 and 2. Then they will head to the State Championship on April 13, 14, and 15.
If they make it in States, they will head to Worlds April 27-30 at EJ Dome in St Louis, MO.
"I really hope to continue inspiring kids to accomplish their science and technology goals," Gleason said."I think robotics is a great experience for kids interested in science."
If you are interested in learning more about the HOT team you can talk to Ms.Gleason in room 209 or visit their website hotteam67.org