Spirit Week is Here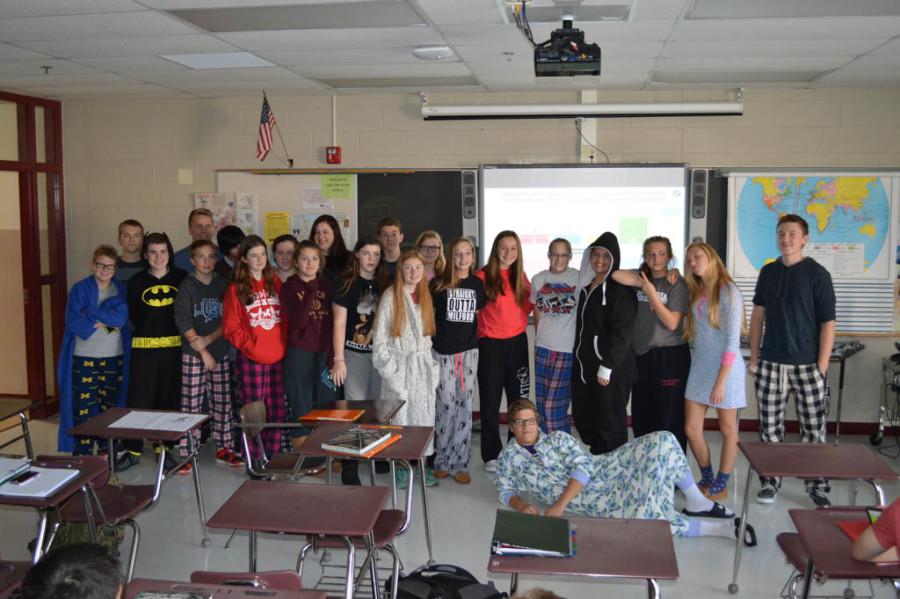 Spirit Week is here. With Homecoming being Disney-themed, each day will relate to the films produced by Disney.
Day 1 (Monday): Sleeping Beauty Day– This means that all students and faculty should wear their pajamas. Break out those one-sies to start Spirit Week off right.
Day 2 (Tuesday): Up Day– This means that you can dress up as any character from the film"Up." Whether you're going to dress up as a Boy Scout or an elderly person (Etc.), this day is sure to bring out every student's creativity.
Day 3 (Wednesday): Wonderland Wednesday- Break out your polka-dotted knee socks because this is Wacky Wednesday. Get as colorful and mismatched as you'd like because the crazier you look the better.
Day 4 (Thursday): Disney day- This day is broken down by class so be sure to show your class spirit on Thursday!
Freshmen: Lion King Day- Go all out with the animal print! This is the day in which you finally get to wear those cheetah print leggings that you've had stashed in the back of your closet for the past two years.
Sophomores: Superhero Day- This means you can dress as any Disney hero of your choice. Remember that this is Disney-themed so if you show up to school dressed as Captain America, your class will not receive a participation credit from you.
Juniors: Toy Story Day- To be more specific, all of the junior class should dress as cowboys. Channel your inner "Woody" and show your class pride!
Seniors: Lilo & Stitch Day- Time to wear those grass skirts and flower necklaces because this is Hawaiian day and every Hawaiian needs a grass skirt.
Day 5 (Friday): Class Color Day- Class color day is back this year! Don't forget to show all of your school spirit on friday, which is also the day of the homecoming game and the homecoming parade.
WEAR:
Freshmen: Grey
Sophomores: Red
Juniors: Black
Seniors: White
*Please remember that the dress code still applies to all Spirit Week days