Top 10 Summer Feel-Good Songs
"The Nights" by Avicii 
This song is all about living your life to the fullest even when there are obstacles in your way. It is about taking those obstacles and learning to overcome them and turn them into something good. "The Nights" was written and released by Swedish DJ Tim Bergling, better known as Avicii, and singer/songwriter Nicholas Furlong in 2014. Avicii stated that this song was an ode to his father who told him to live his life how he wants, as it says in the song: 
"He said: 'One day you'll leave this world behind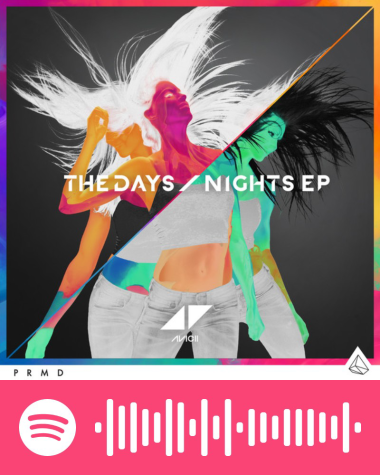 So live a life you will remember
My father told me when I was just a child
These are the nights that never die
My father told me
When thunderclouds start pouring down
Light a fire they can't put out"
        2. "Cruel Summer" by Taylor Swift"
"Cruel Summer" is a song written by Taylor Swi ft and released in her album "Lover", released in 2019. Swift spoke about how this song was written about the feeling of summer romance. She talks about the ups and downs of a romantic relationship and the different feelings from it. Overall this song is a must-listen-to in the summer. It is a windows-down driving during sunset type of song that everyone can love. Swift told iHeartRadio, "This song is one that I wrote about the feeling of a summer romance, and how oftentimes a summer romance can be layered with all these feelings of pining away and sometimes even secrecy."
Examples of the Lyrics: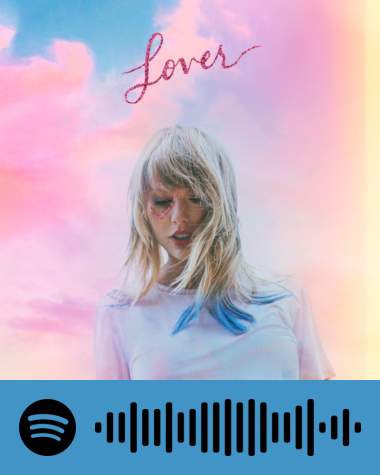 "I'm drunk in the back of the car
And I cried like a baby coming home from the bar (oh)
Said, "I'm fine, " but it wasn't true
I don't wanna keep secrets just to keep you
And I snuck in through the garden gate
Every night that summer just to seal my fate (oh)
And I screamed for whatever it's worth
"I love you, " ain't that the worst thing you ever heard?
He looks up grinning like a devil"
         3. "Good Grief" by Bastille 
"Good Grief" was released on June 16, 2016, and is the first single from Bastille's 2016 album, "Wild World." The lead singer is Dan Smith. He spoke to NME about its meaning, describing it as "a song about loss, but the ups and downs of it and those moments of euphoria you get." These lyrics with a strong meaning are perfect to play all summer the bridge of the song really emphasizes the meaning: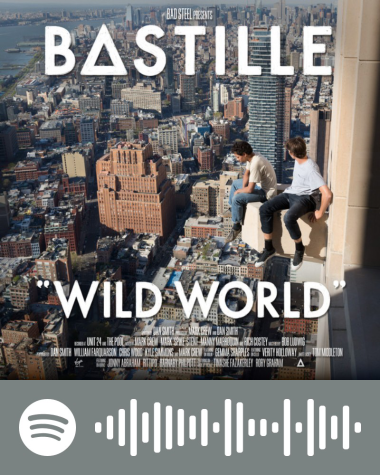 "You might have to excuse me
I've lost control of all my senses
And you might have to excuse me
I've lost control of all my words
So get drunk, call me a fool
Put me in my place, put me in my place
Pick me up, up off the floor"
"Apple Tree Blues" by Caamp 
"Apple Tree Blues" released June 24th, 2022 is a nostalgic track in signature Caamp style. It features folksy guitar and vocal harmonies with a touch of banjo, reminding the listener of the American countryside where the song seems to take place. The lyrics are colorful and paint a picture of summer break from school when there is nothing important to do and every day seems to last a year. Moments of anxiety are in this song Meier sings of "all the things you'd like to do but you can't, 'cause you're scared that you're going to hell"  but are quickly eased. The song refrains "It's good and well," "before fading out like a late July sunset." It is a beautiful song that will put anyone in a good mood.
Examples of lyrics:
"And there's a mother of pearl layin' in the sand
A quart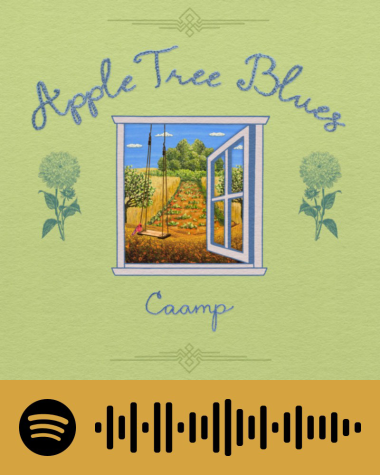 er of the size of the palm of your hand
Hold it to the sun, sure does look grand
Hangin' from a mirror on a rubber band
Your whole life you never even had a plan
It's like your whole life you never even had a plan"
"Tongue Tied" by Grouplove 
Grouplove's "Tongue Tied" released July 25th, 2011 does a great job of setting a scene, immediately we know we are at a party in this setting, and the song feels like a party on a beach in the summer. "Tongue Tied" creates a weird combination of feelings in the listener of excitement, nostalgia, discovery, sadness, and hope. In this song a young man is losing his girlfriend, the song is a sort of plea to get her back, as he says: "Don't wave no goodbye/ don't kiss me goodnight" 
Examples of lyrics:
"Take me to your best friend's house
Roll arou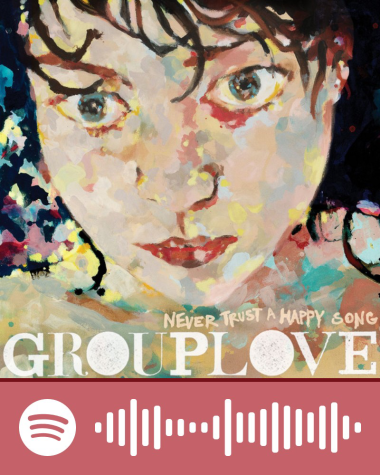 nd this roundabout, oh yeah
Take me to your best friend's house
I loved you then and I love you now"
Cigarette Daydreams by Cage the Elephant 
"Cigarette Daydreams" released August 26th, 2014 presents the pain of one's search for identity through the sadness of losing a lover. The song itself has a softer, more brooding sound than most of Cage the Elephant's work. Unlike most of these other songs, this one has more of a slow chill vibe, which is what makes it the type of song to put on during a slow chill hangout with friends during the summer. It gives a coming-of-age movie type of vibe that lets people be transported to their own world while listening. 
Examples of lyrics:
"You can drive all night
Lookin' for the answers in the pourin' rain
You wanna find peace of mind
Lookin' for the answer
Funny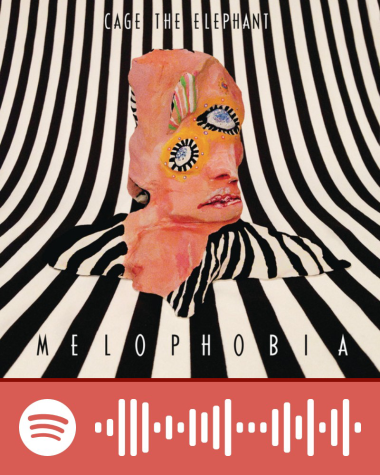 how it seems like yesterday
As I recall, you were lookin' out of place
Gathered up your things and slipped away
No time at all, I followed you into the hall
Cigarette daydream"
"All Summer Long" by Kid Rock
"All Summer Long" is a song by American recording artist Kid Rock. It was released in March 2008 as the third single from his seventh studio album, Rock n Roll Jesus (2007). It was inspired by Bob Seger's song "Night Moves." While people might not always know the name of this song, is very wel for people of all ages. As it says in the title, it is a song that can be played all summer long. Some of the lyrics are: 
"Catching Walleye from the dock
Watching the waves roll off the rocks
She'll f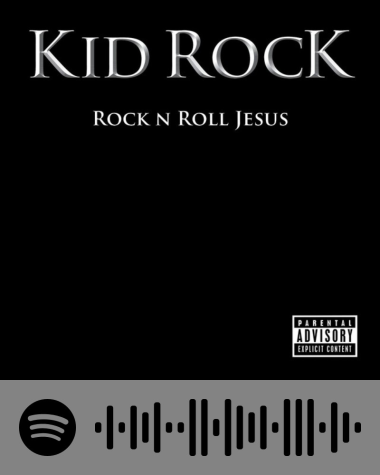 orever hold a spot inside my soul
We'd blister in the sun
We couldn't wait for night to come
To hit that sand and play some rock and roll"
It is the simple life of teenagers in the summer.
"Hymn for the Weekend" by Coldplay 
"Hymn for the Weekend," released in 2015, is about, as Chris Martin puts it, "the idea of having an angelic person in your life." In Verse one, Martin responds to her call in praise of her, "Oh, angels sent from up above, You know you make my world light up, She's the kind of person who rescues people–she's a force for good in others' lives." Martin continues,
 "When I was down when I was hurt You came to lift me up";
 the angel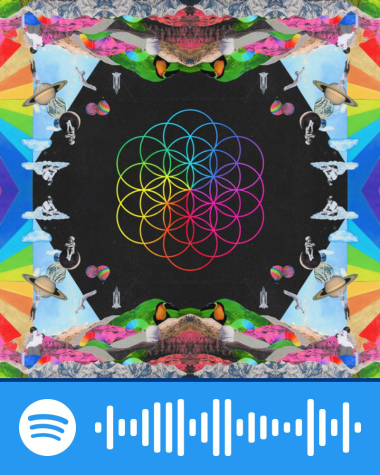 has helped him. This along with many others is a car ride type of song to listen to.
Examples of lyrics:
"You know you make my world light up
When I was down, when I was hurt
You came to lift me up"
"The Spins" by Mac Miller                                                                                                                                                                                                       

"The Spins" by Mac Miller released in 2012 is a song about partying and the allure of having fun and living life to the fullest. It follows a young adult reveling in a life of luxury, surrounded by people chasing their own dreams and seeking love in all the wrong places. The song encourages the listener to take a break from all their worries and enjoy life, even if it means spinning out of control in the process. It's an anthem for the idea of "living in the moment" and having fun while undeterred by consequences.
Examples of lyrics:
"Don't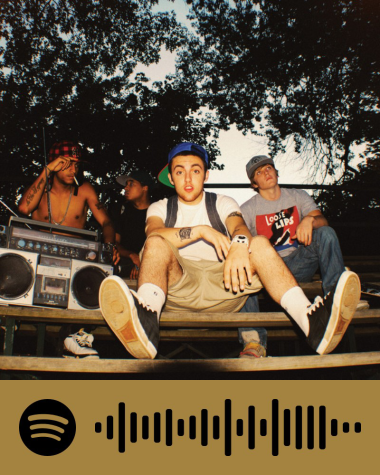 wanna tell you she in love with him
So, so, we ain't sayin' nothing
You cou
robably tell she bluffin'"
"Ain't No Mountain High Enough" by Diana Ross
"Ain't No Mountain High Enough" released July 19th, 1970 is about so much more than a simple love story—it's a story of empowerment. Written by the husband and wife hit songwriting duo of Nickolas Ashford and Valerie Simpson, "Ain't No Mountain High Enough" was first a Top 20 single for Marvin Gaye and Tammi Terrell before it ended up in the hands of Diana Ross, who turned it into one of her signature hits.
Examples of lyrics: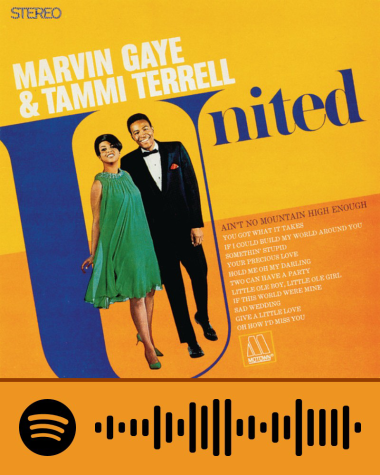 "And if you should miss my lovin'
One of these old days
If you should ever miss the arms
That used to hold you so close, or the lips
That used to touch yours so tenderly
Just remember what I told you
The day I set you free
Ain't no mountain high enough
Ain't no valley low enough
Ain't no river wild enough
To keep me from you"