Concerts you won't want to miss this summer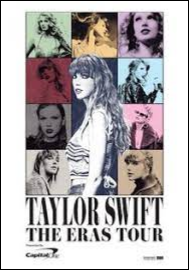 Concerts are a great way for people to see their favorite artists perform in a fun, exciting environment. Whether you are a die-hard fan or simply just there for the atmosphere, here are some concerts going on this summer that you will not want to miss out on.
Taylor Swift:
When Taylor Swift's presale on Ticketmaster went up, the extremely high prices and overall failure of the site the day of the sale led to many disappointed fans. Her 2023 Eras Tour is monumental for many fans, being that this is her first tour in five years. Many students across the U.S went as far as skipping school and waiting for hours in queue just to get their hands on a chance to see Taylor Swift live. After angry fans swamped the internet complaining over Ticketmaster's traffic, the Senate held a hearing which focused on whether Ticketmaster and Live Nation have a monopoly on the ticketing industry. On a happier note, Milford High School fans will have two chances to see her perform as she is scheduled at Ford Field Friday, June 9 and Saturday, June 10, with guests Girl in Red, Gracie Abrams, and OWENN. Many fans are excited to dress up to represent their favorite album and see Taylor live after so many years.
Beyoncé:
Beyoncé's Renaissance Tour marks her first tour since the Formation World Tour in 2016; this seven year gap makes this tour even more important and exciting for fans. Since her album was released July 29th of last year, this moment has been long awaited by many fans. When the tour was announced, her fan demand exceeded over 800%. She has also been the talk on Tik Tok where clips of her private event in Dubai have been leaked, showing an extravagant setting and "angelical" music. In relation to recent problems with Ticketmaster, Beyoncé's tour tickets are planned to be staggered to avoid angry fans. The ticket prices are said to average around $200, an increase to the $114-$116 priced tickets from her 2016 and 2018 tours. This artist will find her way to Ford Field on July 26th, 2023.
Morgan Wallen:
Morgan Wallen's One Night At A Time Tour will take place at Ford Field on June 29 and June 30. This tour will start off across the ocean in Australia and New Zealand and by April 15, Wallen will find his way back to the U.S. The promise of bigger venues leaves fans excited and eager to see what this artist has in store. Wallen was named the "2022 Favorite Male Artist" awarded by the AMA (American Music Awards) and the "Favorite Country Song" winner for his song, "Wasted On You." Additionally, he has won the Milestone award from the Academy of Country Music.  Many new fans have hopped on the Wallen bandwagon following the release of his new album "One Thing at A Time", which was released on March 3. As of May 9, Wallen has canceled the next six weeks of performances due to the news he was brought by his doctors regarding his health issues. Although this doesn't yet affect the Detroit venue, it leaves fans wondering whether their event will be carried through.
Lumineers: 
This group will be performing in Clarkston at Pine Knob, August 25. Their tour will be in support of their recent album released last year, "BRIGHTSIDE". The opener of the show will be James Bay. The Lumineers are also partnering with Reverb, an environmental non profit organization that is working to reduce their environmental footprint during the tour. According to Reverb, they will be recycling when on buses, catering, and in offices. The band and crew will also be using reusable water bottles and mugs. Fans will also get the opportunity to join the band and this organization on helping the environment at every show with the Reverb action village.
Arctic Monkeys: 
The Arctic Monkeys are going on tour in response to their most recent album released last October,  "The Car." This album steps out of their usual comfort zone and explores new sound and style. It is said to be the album's most self-reflexive album yet. "The Car" will mark this band's seventh studio album, their last having been released in 2018.  The Car Tour will find its way to Pine Knob in Clarkston this summer on August 29. The Irish band Fonatines D.C is scheduled to open these shows.
Drake and 21 Savage:
These artists will be performing their 'It's All A Blur' tour on July 8 at the Little Caesars Arena in Detroit. This is Drake's first tour since the pandemic, which will be opened by 21 Savage. Since his last tour, Drake has released four albums. The most recent album is "Her Loss," a collaboration with 21 Savage.  One of their most popular songs, "Rich Flex" landed the Top 1 spot on Billboards Global 200. The tour will take on venues throughout the U.S and Canada. Aside from Detroit, stops include Chicago, New York, and Miami.