"The Chefs" discuss their local favorites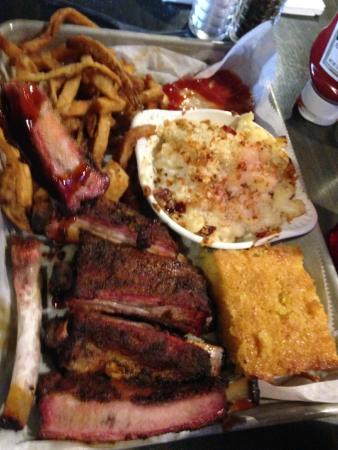 It is times like these that test the character of all who endure them. It is now when we must support those in our community in order to ensure that when we return to life as it was before the crisis struck, there will be a community to go back to. In order to further this idea, for today's issue of the Chefs, your favorite food critics will be highlighting some of our best picks from local restaurants. All of the restaurants in this review are open in some form as of May 30, so if we speak of something you want to try, please do. We do hope that you can find something on this list that will help brighten your day, as right now we could all use a delicious snack or two, and your contribution will be greatly appreciated. 
The first item will be reviewing hails from Smoke Street in Downtown Milford. Smoke Street is a barbeque restaurant that is known for its spectacular sauces and traditional cookout foods. Our personal favorite from the restaurant is any dish involving pulled pork. Although the pulled pork quesadillas are not available at the moment, other dishes, such as the Mess O'Fries, are available and are just as good. Another great offering is the house corn bread, which comes as a side with many meals. This is definitely a restaurant that is worth the trip.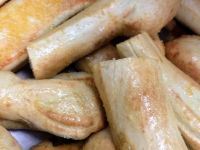 Next on our list is Highland House. Highland House specializes in "global homestyle eats." In Milford, however, they are known for one thing in particular: breadsticks. Chef Sam described them as, "spectacularly buttery chunks of Heaven." She continued, saying, "I would sell one of my kidneys on the black market in order to own this breadstick recipe." Chef Riley commented that "these will forever be a favorite of mine, as I grew up eating this delicacy with my family from a young age."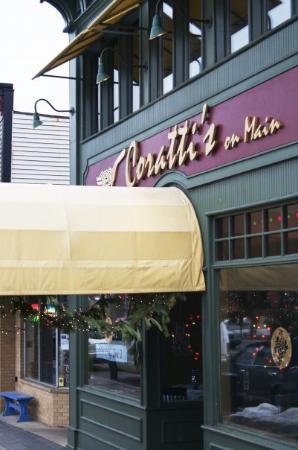 If you are looking for something more sophisticated, Coratti's, which is located in Downtown Milford, may be the place for you. This Italian eatery has many delicious dishes, including marvelous pizzas and pasta. Some of their best options, in our opinion, are the steak bites and eggplant Parmesan. The spaghetti dishes here offer an authentic pasta experience, being that they are prepared in the Italian tradition.These diverse dishes provide both the meat eater and the vegetarian with a great choice for dinner. The eggplant Parmesan is Chef Sam's personal favorite; the steak bites have received glowing reviews from numerous friends of the Chefs. We highly recommend this restaurant, especially for special occasions.  
Last on today's list is Milford Bakery. This quaint bakery has treats for everyone from two to 102 years old. With everything from small treats to cakes, this bakery has something for any occasion. Chef Sam's recommendation is to go for the frosted cookies. Sam had this to say in regards to the cookies: "Have you ever been to California in the middle of July? Well let me tell you, it's spectacular. The commotion of the cities melds beautifully with the calm of the ocean and of the countryside. This amazing match of two separate elements works to describe this cookie. That is to say that the frosting complements the sugar cookies beautifully." Riley's favorite treat from the bakery is the butter cookie.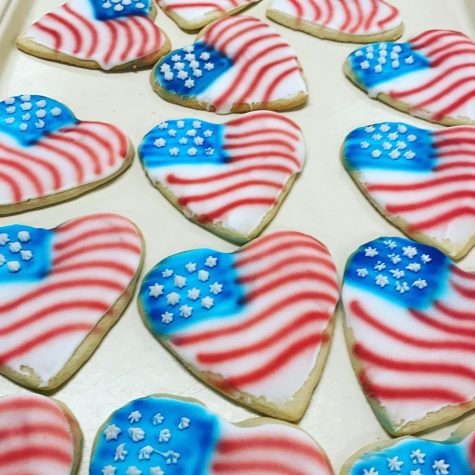 She described them as, "of the highest quality for an affordable price; the rainbow sprinkles or chocolate dollop options provide a sweet, crumbly escape from reality, especially during these questionable times."
As you may have noticed, for this article, we chose to forgo the use of numerical ratings. We believe that every restaurant and dish mentioned is a 10/10. Every person involved in each of these businesses is working their hardest to provide us with delicious food during this difficult time, and truly deserves such a rating. For those reasons, they all receive the gold star of Chef-approval. 
Whether you decide to try anything mentioned in this article or not, we urge you to eat local. Even though chain restaurants are hurting as well, their pain is incomparable to that of small, family-owned businesses. In order to help ease that pain, direct your business to those who have been there to support school functions and birthday parties alike. So next time you order carry out or dine in, beginning for the first time since the shut down order, consider doing it close to home.