What should you watch during quarantine?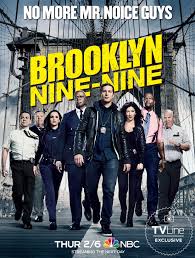 Boredom is inevitable for many during this quarantine. The question of what to do with this extended length of free time plagues multitudes of minds,  and yet still many are not desperate enough to turn to productivity. For those sitting at home, feeling no motivation to leave the couch, wondering what to watch next, I have some suggestions. In order to ease your quarantine quandaries, I have compiled a list of the best shows to binge during this break. The shows have been separated into four categories –current cultural obsessions,  long-term favorites, reality TV to keep your mind off reality, and my personal picks– with three top-notch TV shows in each. Each show was chosen for a different reason, so hopefully there is something on this list for everyone to enjoy. 
Current Cultural Obsessions
 All of the shows in this category are popular right now and are either still running or were just released, and so it is fitting to begin with the most talked about show as of April 18th: Tiger King. 
This is a true crime documentary about the life of Joe Exotic, former zookeeper and tiger collector. This series was released on March 20 and has already received critical acclaim as well as public praise. The next show on our list is Ozark; this show revolves around a married couple who is forced to relocate their family after a money laundering scheme takes a turn for the worse. The violence in this show is "stunning, shocking, messy, and unexpected," according to the Boston Herald, and so people looking for a little drama will be entertained. The last show in this category is All-American, which is a sports drama about the life of Spencer Paysinger, an American football player. This show received a 96% on Rotten Tomatoes, a stamp of excellence.
Well-loved series. 
These shows are long-time fan favorites, and although many of you will have already seen them, those who haven't should definitely consider watching. My first pick in this category is Grey's Anatomy. This medical series about the life of Meredith Grey is filled with more drama than a soap opera. However, if you are averse to seeing blood, I would skip this show. Next up is Friends. This 90's sitcom about the life o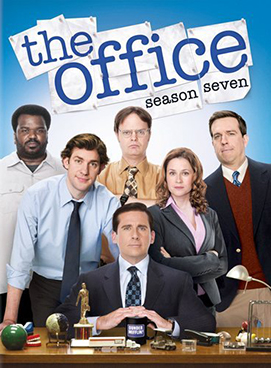 f six friends in New York is funny and has a feel-good mood that many people are craving right now. With spectacular actors and a fan-following that has grown over the years, this is a can't-miss show. Last is The Office. This mockumentary depicts the lives of office employees in Scranton, Pennsylvania at Dunder Mifflin Paper Company. This is nothing if not a fan-favorite comedy, and a user on IMDB put it best in saying, "[It] never gets old and it never will."
Reality TV to keep your mind off of reality 
This is a necessary category for today's day and age. As quarantine drags on, people have become more and more eager to escape their lives inside their houses. For those who wish to do so by glimpsing at other people's lives, this is the category of shows for you. First on this list is The Bachelor. This show has a single bachelor select a woman out of a roughly 25-person dating pool to be his wife. The show is filled with drama, as the elimination process involves the bachelor presenting a rose to each woman he wishes to have remaining on the show at the end of each episode. Those of you looking for some romance would enjoy this show. The next reality series on our list is Survivor. This show places a group of participants in an isolated location where they must fend for themselves. Contestants mus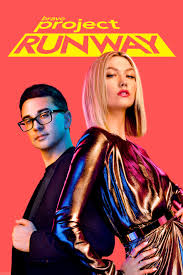 t compete in challenges while there, and eliminations are voted on by contestants. Last in this category is Project Runway. This show revolves around a group of designers competing in challenges that test their sewing and design skills. This show demonstrates creativity, talent, and also has drama, making it my personal favorite reality show. 
Personal Favorites
These shows happen to all be comedies. My first pick is Brooklyn 99. This is a program about the 99th Precinct in the New York Police Department. It is full of funny characters and great moments, and I would recommend this to anyone looking for a lighthearted comedy. Next is A.P. Bio. This show, as many of you may have guessed, is about an A.P. biology classroom. The students here are subjected to the teaching, or lack thereof, of Jack Griffin, a failed Harvard professor more interested in using his students to get revenge on his rival than teaching biology. This show is full of laughs and is quite original, and I would highly recommend it.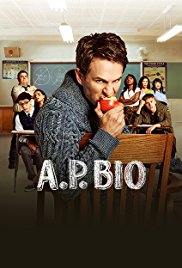 Last on my list is Parks and Rec. This Office-style mockumentary about Leslie Knope, a mid-level bureaucrat at the Parks Department in Pawnee, Indiana, is hilarious and has a star-studded cast, with people like Amy Poehler and Chris Pratt. I personally enjoy this show more than The Office, as I think each character is spectacular and could have a show on their own, which cannot be said about The Office. I would highly recommend checking this series out. 
Whether you decide to watch any of these shows or not, I hope everyone out there finds something to keep his/her mind off of these trying times. If you do watch one or more of the shows listed above, I hope you enjoy them as much as I do.