'Some Rap Songs' is Earl Sweatshirt in a raw form
Earl Sweatshirt has one of the more interesting and dynamic musical careers. All the albums he has released have significant differences that I feel are best represented through the idea of a road trip in a cartoon. Allow me to break this down.
The trip begins with Earl's debut album Doris, which is Earl making music in the Odd Future music collective with friends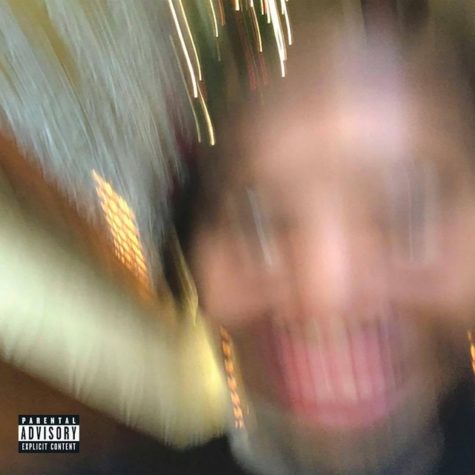 Tyler The Creator and Frank Ocean, among others.
As Earl continues driving on the road he has to quickly turn off the road right to avoid a head on collision, that's his second studio album I Don't Like Sh-t, I Don't Go Outside, a darker look from Earl as his first project since the Odd Future collective disbanded on poor terms.
As Earl narrowly avoids the collision and continues to drive for a few seconds he realizes he's on the train tracks and there is a train heading straight towards him. He slams his foot on the gas, cranks the steering wheel all the way to the left and his car begins to flip and tumble as he flies off the massive cliff, lands on his four wheels and continues driving. That is his new, highly experimental, third studio album, Some Rap Songs.
This album in itself is packed with content in a small, 15-track, 25-minute package. Between Earl's past two albums and this new one, his rapping style is completely different than before. In the past, Earl has been known to be more of a wordsmith, having lyrical depth while producing fantastic music. There is still lyrical depth in almost everything he says, but it's more complex and reserved in these deep pockets that take more time to uncover.
The production that Earl raps behind is frequently looped with a hint of jazz that I find reminds me of Madlib. There have always been songs that have connected with the listener emotionally, but a lot of that is from the lyrics. The lyrics in Some Rap Songs do invoke emotion, but at the same time the instrumentals that Earl raps behind make you feel that same emotion.
A lot of what Earl says is hard to uncover on the first listen; it's hard to understand the words that he is saying. Some of the rapping is mumbly and difficult to understand. It's like listening to someone speak English when it's not their first language; it becomes easier to understand the more you listen.
The album's opening track is Shattered Dreams. It sets the tone as Earl raps about how his life is seemingly spiraling and he doesn't realize all the bad things going on around and he wonders why nobody around him told him what was happening. The track doesn't show darkness as much as Earl's genuine confusion and concern.
The first single released for this album was Nowhere2go. Earl reflects on his depression and how he tried to turn his life around. He has lyrics where he talks about the success and acclaim that he gained, but he still didn't feel it. This idea is also reflected later on Veins.
Playing Possum features both of Earl's parents. There are two audio recordings played in conjunction with each other, pausing one to progress in the other and vice versa. Earl's mother, Cheryl Harris, is heard giving a speech that mentions Earl while Earl's father, Keorapetse Kgositsile, is heard reading one of Earl's poems Anguish Longer Than Sorrow.
The track was meant to serve a therapeutic purpose for Earl and his relationship to his parents but the sentiment of the track itself may have been slightly disrupted as Earl's father would pass away early in January of this year. Earl's feelings are reflected in the following song, Peanut.
Peanut is a dark, dense song inspired by the death of his father, that has lyrics that one may miss on the first listen. It is clear based on the menacing and broken instrumental combined with the pain in his voice, the emotional significance of this song. On Peanut Earl raps:

Flushin' through the pain, depression, this is not a phase, ayy
Picking out his grave, couldn't help but feel out of place
Try and catch some rays
Death, it has the sour taste (Sour taste)
Bless my pops, we sent him off and not an hour late
Still in shock and now my heart out somewhere on the range
The track that follows and closes out the album is Riot! This track is a sample of Earl's father's friend Hugh Masekela that was released in 1969. There are no lyrics as the South African jazz plays the album out on a conclusive, triumphant note. I interpret this as Earl looking forward to the future not being in a good state at the time, but knowing that it will get better.
Many albums flow pretty smoothly and similar to a TV show; with small hiccups and recaps between the episodes but mostly comprehensive. Earl Sweatshirt's Some Rap Songs is a movie, an experience. It's an imperfect and a non-linear trip into Earl's mind, but the fact that it's so raw is what makes it so great.