J.I.D's 'Dicaprio 2' drops just in time
Think of a damsel in distress falling from a comically tall building in a situation that seems extremely grim for the woman careening down to the street… until Spiderman comes out of nowhere to save her. On Dicaprio 2, J.I.D is Spiderman on steroids.
Dicaprio 2 is the sequel to J.I.D's 2015 EP(Extended Player) Dicaprio and the follow up to his critically acclaimed 20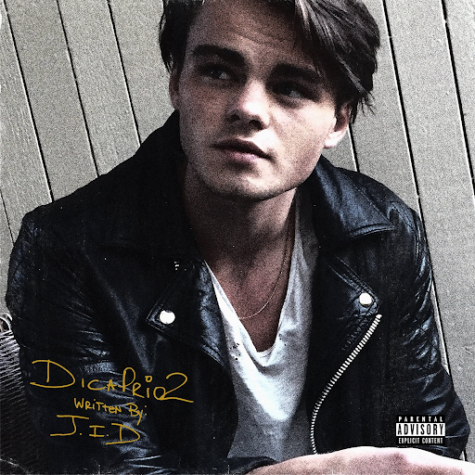 17 album The Never Story, which was released after J.I.D signed to J. Cole's record label, Dreamville. J.I.D displays himself as an elite lyricist of the new generation, but doesn't sacrifice the quality of his music.
There are many rappers that live in the lane of lyricism and while they can twist around words and rap really well, their songs are just not very good.
Being from Atlanta, J.I.D is presumed to be an artist creating predominantly trap influenced music and can stigmatized by the assumption that some may say he is a "mumble rapper" like other Atlanta artists such as Gucci Mane, Migos, and Rich The Kid. This assumption could not be more incorrect.
The album starts with a skit in its own isolated track, Frequency Change. There are a few other skits throughout the album but the listener is not drowning in them and can easily skip through them if they choose to do so.
Slick Talk begins with J.I.D rapping with intensity and purpose for about 30 seconds before changing the instrumental to something with a much lower tempo. It feels like he's giving the listener a little taste of what he's capable of before continuing with the rest of the song with ease.
Westbrook, guest featuring A$AP Ferg, follows next. Initially, I was concerned that this song would just not be very good. Ferg is a great artist but at times I find it hard to enjoy listening to him on the tracks of others. Ferg was limited to a hook that he completely decimated, giving the track so much energy before passing it off to J.I.D to for his verses. In the second verse J.I.D raps a verse that he had initally rapped for his XXL cypher with Ski Mask the Slump God in an ultimately great track.
Off Deez, featuring J. Cole, was released as a single a few weeks before the album itself was released. J.I.D fits this beat perfectly, sounding completely in his own element. That isn't to take anything away from Cole. Having Cole & J.I.D on the same track made them both rap better, constantly challenging each other on each verse.
151 Rum followed and was also released as a single but this time a month prior to the album's commercial release. The first 40 seconds is just this beat with these hard hitting, trap induced drums before J.I.D comes in with a fantastic verse to occupy the rest of the song. This single was probably the biggest that came from the album and for good reason as it sounds as good on the first listen as it does on the tenth.
Off da Zoinkys was my favorite track on the whole album. The song surrounds a theme of drug awareness similar to that of J. Cole's album KOD, which released earlier this year. The only difference being that J.I.D's message comes off more as a friend than Cole, who some have said sounded like an overbearing mother on KOD. The message of the track doesn't stop J.I.D from lyrically demolishing it rapping:

Pure cut, put it straight to your nose
I ain't nosy, but I know what I know
Mr. Know-It-All, ""oh here he go"
I'm the GOAT, I never go with the flow
Throwin' shots, boy, it's blow for a blow
Workin Out was a single released only as a live performance on the Berlin based Colors YouTube channel. Because of this the public was greatly unaware of the fact that this song was released before the album. The song itself has J.I.D rapping moody lyrics over an insanely pleasing piano dominant instrumental that really just takes the listener away.
Tiiied features singer Ella Mai and fellow Atlanta native 6LACK. This song thematically fits with the song that supersedes it on the album, talking about the struggles and dark moments of relationships. A lot of the lyrics really tug on the heart strings like in J.I.D's verse as he raps:

But still, starin' at the screen only thinkin' how I feel
For real
I wanna share my popcorn wit' you
'Cause I won't eat the whole thing
But you still got an issue
And I been tryna sip yo' drink, meet the kid in the middle
But no, boo you, she just goes to the car
Pull up, she drove, didn't open the door
6LACK's verse provides his own similar experiences with relationships and does a great job supplementing what J.I.D says. Ella Mai had a nice touch at the end, putting the bow on the top of the sad Christmas gift created by the 3 artists.
Skrawberries completes the idea of its predecessor. With a guest feature from BJ The Chicago Kid, J.I.D creates this track around appreciating the women in your life resulting in a strong relationship. The song and especially the beautiful hook delivered by BJ The Chicago Kid makes everyday feel like Valentine's Day.
Hot Box has the kick of an old school New York boom-bap beat, which makes sense considering it features New York rappers Joey Bada$$ & Method Man. Joey does a fantastic job on the hook and the trio all deliver their own artful verses that reveal more with each listen.
Mounted Up delivers some of the best bars from J.I.D's freestyle on Hot 97 with Funk Flex and mixes that with other lyrics that allow the listener to appreciate the song as a whole, even if they had already heard his freestyle.
Just da Other Day is another song where J.I.D is in his element on an instrumental that suits him and not many others. The song contains reflection of J.I.D's past and his thoughts on how others make mistakes when they decide to spend their money straight away. He talks about how  people who found a little success in Atlanta who decided to show their wealth opposed to saving it, burning through their money quickly and remaining in the streets, not doing anything meaningful while continuously abusing drugs and alcohol.
Despactio Too is a lyrically dense track where he separates himself from anyone else that is coming out right now and he displays this throughout the track. On the final verse J.I.D raps:

She's a sober mind, I keep receipts
I beat the beat and eat the beat
So I could be the beat if I want to be
Me I call you one two the sun do
What the sun do rise when the gun drew

Hasta Luego is the bonus track that's added onto the end of the already great album. It was initially released earlier this summer and is an extremely exciting and fast track that J.I.D uses to flex his muscles and just show why he's one of the best.
The album as a whole was fantastic. Each song has something to be appreciated about it and it's all wrapped into a unit that can be easily be appreciated by anyone who enjoys hip-hop. As the year comes to an end, like Spiderman, J.I.D comes out nowhere and releases without a doubt, one of the top projects of the year at the last possible second.