Finding the musical highlights of a crowded year
2018 has been a very big year for music, but especially for hip hop as it has become the most popular genre in music according to Nielson's 2017 year-end report. There were new albums dropped by the likes of Lil Wayne, Kanye West, Eminem, Drake & many other artists. There were very entertaining rap feuds and corresponding tracks between Drake & Pusha T, Eminem & MGK and Tory Lanez & Joyner Lucas. Many have compared this year to 2013 or 2015, which are both very strong years for hip-hop.
I decided to take a look back and talk about what I believe was the best album of the year, the artist of the year, & the song of the year. I not only took the music itself into consideration, but I also took the factors that created an environment for this art to be made organically.

Album of the Year
This category had many contenders. I narrowed the best albums down to a final three, Saba's CARE FOR ME, Denzel Curry's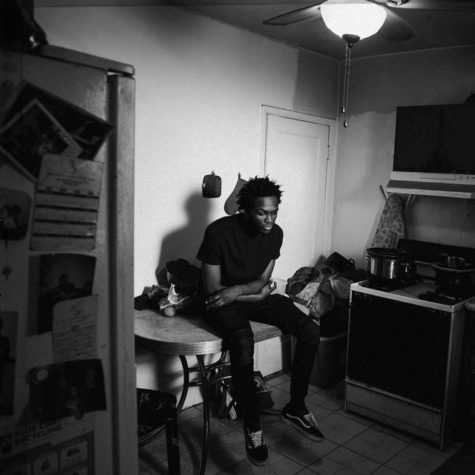 TA13OO & Pusha T's DAYTONA. These three were really able to distance themselves from the pack and define themselves individually, sounding unlike a lot of the music that had been released while also being the best of the music released. I ultimately chose CARE FOR ME.
Saba is greatly unseen by the public eye being a smaller rapper from Chicago. A point of publicity is Saba's collaboration on Chance the Rapper's Grammy Winning Album, The Coloring Book on the song Angels. Other than that one point, Saba has gone under the radar despite releasing his critically acclaimed album Bucket List Project in 2016.
CARE FOR ME is an emotional trip into Saba's mind during a difficult point in his life and his journey out of it. The album surrounds the stabbing of his dear friend and cousin John Walt in early 2017 and his issues coping with it. Saba touches on his depression on the album's lead single BUSY / SIRENS. He paints such a dark picture with the song that the listener can't help but to feel bad. On many songs like BROKEN GIRLS and FIGHTER, Saba touches on his issues on a more surface level and then breaks it down and talks about the things around it such as why he feels this way and what the next step is for him.
While a good portion of the album has a dark or depressing undertone, SMILE creates a good energy in the time allocated that attempts to balances out the project as a whole. Songs like CALLIGRAPHY and LOGOUT, which features Chance the Rapper, talk about where Saba finds issue in his life and how he has learned to deal with them.
Usually when an album is released those who are fans of the artist will have an inflated reaction to it that will deteriorate with more time and listens as the flaws begin to show themselves. One of the biggest reasons that I would call this album of the year is because of the impression it left on me. When this album first came out I was caught off guard and blown away. As the year continued, the album grew on me and I became more and more fond of it.

Artist of the Year
A lot of artists produced great music this year, but that is not the only criteria that should be checked. The artist has to have really made the year his or her own, confidently making themselves a presence.
I ended up choosing Meek Mill as the artist this year for the simple fact that he made this year his own. In 2015 & 2016 Meek Mill and Drake engaged in a rap beef that Drake ultimately dominated. He won a Grammy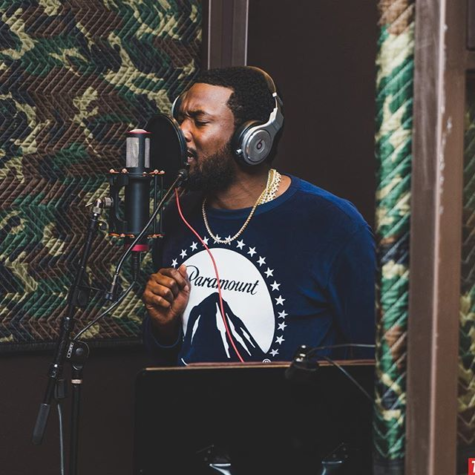 for his biggest diss track on Meek Mill, Back to Back and by the general public's opinion Drake come out on top in the beef. Meek on the other hand would have increasing difficulty in releasing music without backlash from that altercation with Drake.
In November of 2017, Meek Mill would be sentenced to 2-4 years in prison for a parole violation. There was a lot of suspicious things involved in the case and it was shown that this sentence was against the guidance of prosecutor and probation officer of the case.
On Apr. 24, 2018 after months of legal battles, Meek was released from prison and flown to the Philadelphia 76ers basketball game in a helicopter by minority owner of the team, Michael G. Rubin, performing a ceremonial bell ringing once he arrived.
On Jun. 24, 2018, Meek Mill performed an (at the time) unreleased single Stay Woke which featured Miguel live at the BET Hip-Hop Awards. He was, for the first time in a long time, one of the highlights of the entir
e event and a topic of conversation as he dropped his EP Legends of the Summer on Jul. 6, 2018.
Meek would seemingly go under the radar for a few months leading up to his recent album release Championships, which was released on Nov. 30, 2018. This album included guest performances of rap superstar Drake who had previously been in a beef with him and hip-hop legend Jay-Z among others. On release day this album smashed the charts and was talked about heavily.
That release was symbolic in the sense that it brought Meek back into the graces of hip-hop. Through that and all that was included in it, Meek Mill made this year his own in spite
of all that was put in front of him.

Song of the Year
This being a great year for hip-hop it was difficult to pick what the song of the year was. I could easily pick Travis Scott's Sicko Mode, featuring Drake and call it a day. But I wanted to pick a song that wouldn't lose it's punch after a few years. The song I chose was Lil Wayne's Let It All Work Out.
The song itself is perhaps one of the most overlooked songs of this year. It closes out Lil Wayne's 24 track, lon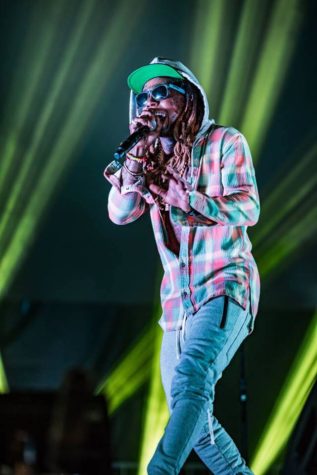 g awaited Tha Carter V and isn't viewed that highly even compared to other songs on the album. The thing that separates this song from every other song this year is the story around it.
When Wayne was 12 he had shot himself with a gun and it has always been told that he was playing with the gun and he ended up shooting himself by accident. He had talked about this situation many times over the past 24 years and had told everyone, including his mom, that it had been just an accident. On Let It All Work Out, Lil Wayne admits that at the age of 12 he had shot himself in an attempt to take his own life.
The immense strength Wayne had to admit what had actually happened all those years is admirable. What's amazing is that he had kept this to himself all these years and finally shared it with everyone, on the last track on his album that had been delayed for over 5 years and was presumed to never come out. On the final, chilling verse, Wayne raps:

I found my momma's pistol where she always hide it
I cry, put it to my head and thought about it
Nobody was home to stop me, so I called my auntie
Hung up, then put the gun up to my heart and pondered
Too much was on my conscience to be smart about it
Too torn apart about it, I aim where my heart was pounding
I shot it, and I woke up with blood all around me
It's mine, I didn't die, but as I was dying
God came to my side and we talked about it
He sold me another life and he made a prophet
The song is wrapped together by a sample of from Sampha's 2013 song Indecision on the hook that creates a conclusive feeling of relief on the entire track.
When Lil Wayne released Tha Carter, he opened a book.
When Wayne released Tha Carter V, Let It All Work Out closed the book and put it on the shelf.