Anticipation grows for the 10th Annual Shorty Awards
The Shorty Awards are returning once more to recognize the achievements of people and organizations across the internet. The annual award ceremony, which began in 2008, will celebrate its 10th anniversary with more categories than ever this April.
The winners of the awards will be chosen through a combination of votes from the public and scores given by the hosts of the Shortys. Some favorite past winners include J.K. Rowling, Hannah Hart, Thomas Sanders, Justin Bieber and DJ Khaled.
The selected nominees will compete in various categorizes such as Celebrity of the Year, Youtuber of the Year, and The Best in Weird. Notable nominees thought-out the years have been  Taylor Swift, Bill Nye, Neil Degrasse Tyson and many more.
For the celebration of the 10th year of the Shorty Awards new categories have been added to the roster, making this the most anticipated Shorty Award season of them all. The show can be viewed in the live show in New York City, or online to celebrate those honored.
Some of the popular nominees this year are those running for Creator of the Decade, which highlights influencers from the past decade of the Shortys' lifespan. These nominees include: Jenna Marbles, Tyler Oakley, Casey Neistat, Mark Fischbach, Lilly Singh, Liza Koshy, and more.
Mark Fischbach is a perfect portrayal of the great attributes these candidates have. His massive following of 19 million YouTube subscribers has given him an incredible opportunity to raise over $1.1M for various charities. Over his career on YouTube, Fischbach has raised $3M+ and along with his recent successful tour dedicated to his fans, Fischbach has earned his way to the list of candidates.
Tyler Oakley is also a very deserving contender to win this award. Oakley's social media following has a 21M+ collective, but he's most well known from YouTube, the platform that launched his career. Another well-known fact about him is that from his efforts in nationwide activism, Oakley had the honor of meeting former President Barack Obama in 2017. Oakley, with the help of his followers, raises awareness for members in the LGBTQ+ community suffering from depression, and even works closely with The Trevor Project to help save lives.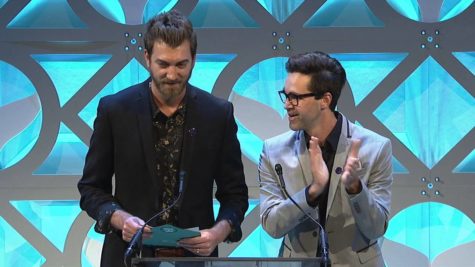 The Shorty Awards are unique, from the wide range of categories to the wide range of people it honors. From apparent 'nobodies' to international celebrities. The Shortys premiere on April 15th and will be available to watch across the internet and on various platforms.