Kardashian's divorce has MHS fans questioning her motives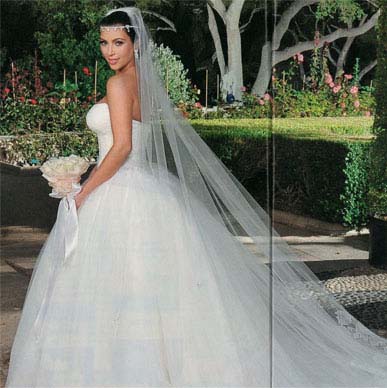 Kim Kardashian, the main character of her hit reality TV show Keeping up with the Kardashians, has recently became even more famous because of her now-known-to-be "wedding scam". She married NBA player Kris Humphries on August 20, 2011, and after only 72 days, she filed for divorce on Halloween. But, that's not where the controversy begins.
The wedding was televised, being called Kim's Fairytale Wedding: A Kardashian Event. According to www.theinsider.com, Kim Kardashian made a whopping $18 million off the wedding, just for selling the media rights to TV companies.
But don't think it stops there. Kris Humphries also was said to have made $7 million too. More rumors have now popped up, saying that Kim did not pay for her wedding, her agents did!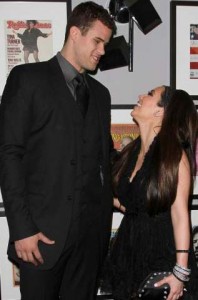 Most people are now calling this wedding a scam, planned just to get money and fame. Some people are even signing petitions to get the show off the air. But was the wedding planned to produce a profit right from the start? Kim Kardashian has said in reaction to her angered fans that "I had hoped this marriage was forever, but sometimes things don't work out as planned. We remain friends and wish each other the best…" If what she says is real, then was the marriage really a hoax?
Sophomore Ethan Dailey has his opinions about all of this. "I'm not surprised she was married only 72 days. Celebrity marriages usually don't last long." He says the wedding was a scam, but not 100%. Ethan says she might have actually loved Kris, but she loved money way more than she ever loved him.
Kim starred in the show ever since it debuted in October of 2007, and since then, it has gained major popularity in the very first month. The first season ended with a total of 1.3 million viewers, and by the end of the fourth season, it had captured 4.1 million viewers' hearts. The seventh season is scheduled to start in March of 2012.
When told some people were petitioning for the show to be taken off-air, Ethan answered, "I think it should be taken off, but not because of what she did, but because of the show itself. It sends negative values to the viewers."
Reality shows like Kim Kardashian are supposed to be just that; reality. But can a TV show desperate to get ratings really be real? Ethan says "Reality shows are more of a dream than reality, where it can only happen to rich people."
Freshman Caycee Bussiere believes Kim went through with the wedding for the money, than divorced quickly because she never loved her husband. "If she really loved him, she would make more of an effort, and not separate after only two months." Caycee says the wedding was just like any other episode of Keeping up with the Kardashians, scripted and just what people wanted to see.
Caycee also takes a stand about whether or not to cancel the show. She says to go right ahead and cancel it, it's pointless anyway, and it has no meaning. Kim just loves the money she makes and not the people around her.
But freshman Holly Smith thought the marriage was not a scam. She says she is a long time and huge fan of the show Keeping up with the Kardashians, and she holds a few good feelings for the celebrity.
Even though many people are calling out the famous reality star for a money-making scammer and are ditching whatever feelings they previously had for Kim, Holly says she is keeping hers. "My feelings are still the same… [But] she used to be my idol and now she isn't because of how short the couple was married."
Holly also disagrees with most people, saying reality shows are definitely real, and are definitely not scripted. The drama and adventure on the show is completely authentic, everything on the show is just as you see it. She also says she doesn't want the show taken off either. She loves the show too much for it to be off-air.
Was her marriage planned for profit? Or was she just a victim of untrue rumors? When it comes to Kim Kardashian, the world may never know. But maybe the media will show us the truth sometime soon. But if you want to find out more about the marriage and everything surrounding it, then remember to keep up with the Kardashians!