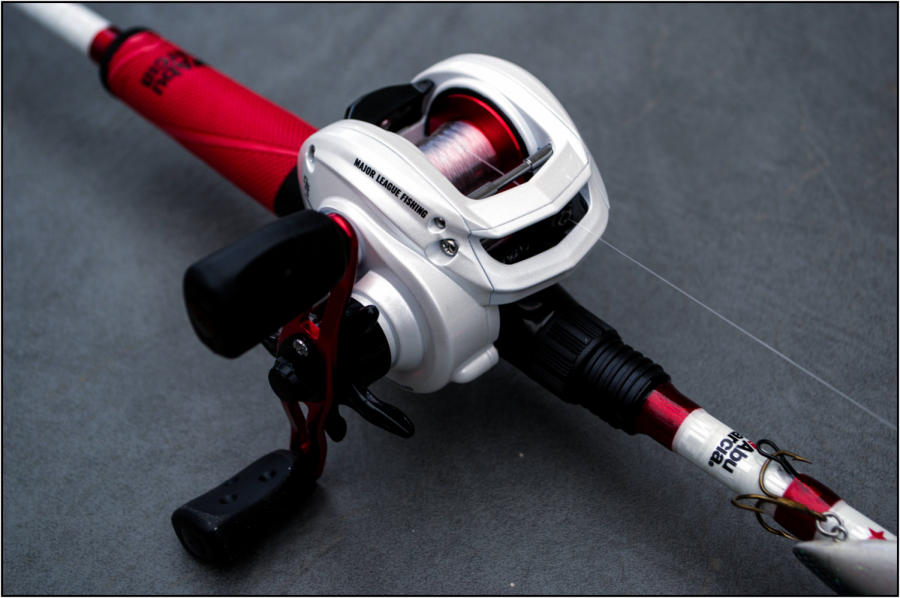 It is not an uncommon sight to see MHS students discussing fishing, especially as the year draws to a close and the summer months that we all enjoy come even closer. These months bring a great deal of enjoyment and leisure for many.. However, fishing does not come without a cost, as it does take an initial investment in order to be successful on the water. Here, we've asked some MHS students about their favorite rod and reel setups for bass fishing and compiled them for those who are just getting into the sport.
Starting basic, MHS Senior Caleb Holmes-McGahan said that he uses a 7' medium spinning rod and reel when he finesse fishes, giving his rod has a little bit of flex, which is great for setting the hook when using a lure that is a soft plastic and needs a very specific presentation given to it."I like this setup because it gives me increased sensitivity when fishing in hot summer months, as the bass are sluggish and I need to feel everything that hits my line so that I can see and feel what is underwater without actually being there" Holmes says. A spinning reel is the classic image we all think of when we think of a fishing rod, as it has an open feel to it that allows the angler to feel the sensation of touch more personally when a fish is near the lure. This is important for summer months, as when the weather gets hot, bass become very finicky, and it is important to present the lure to them in a way that will make them strike.
Stepping up in power, MHS 2020 graduate Ronnie Savage said that his go-to rod and reel down in Georgia, where he now resides, is a 7' Abu Garcia Veritas casting rod, paired with the Veritas bait casting reel. This setup is great for punching grass, as it has a medium heavy power (above average stiffness) to it that allows for great strength when pulling lures out of grass or other underwater objects. He fishes top water with this setup quite often, pairing it with a 30-pound braided fishing line, which sits on the top of the water and allows for great strength if snagged.
Rounding out our list, Senior Shane Siterlet said that he loves to use a Zebco 33 spincasting rod and reel. This is the classic grandpa push button rod and reel that everyone has used at one time or another. He said he prefers this setup because it makes fishing easier for him, since he said he doesn't really know what he is doing out there on the water. He uses a bobber paired with 10-pound monofilament line and earthworms to catch bluegill, since he is afraid of any fish bigger than the average bluegill. "Maybe one day I can be as good at fishing as other people, but for now, I guess I will just continue to use my baby rod," Siterlet said.
Personally, I like to use different depending on the scenario and what I am fishing for, but my overall go to rod and reel setup is an Abu Garcia MLF Baitcast combo in the 7' Medium variant, giving the rod some flex for setting the hook when using moving lures such as swimbaits, crankbaits, or other baits that move across the water column and mimic moving or swimming creatures. It is important to have the flex because when using this setup, I like to pair it with 15 pound fluorocarbon fishing line, which does not have any stretch to it, so if the rod didn't have flex, when I went to set the hook, it would be yanked right out of the fish's mouth. Obviously there are better combinations for every scenario, but overall I would consider this to be my most versatile setup that I feel confident fishing the most techniques with, and for most anglers, they would probably agree, as it can manage mostly anything put on it, as it has the strength and sensitivity to handle anything.
Hopefully now you are all much more informed going into summer as you choose your rigs. Remember, the bigger the lure, the bigger the fish!