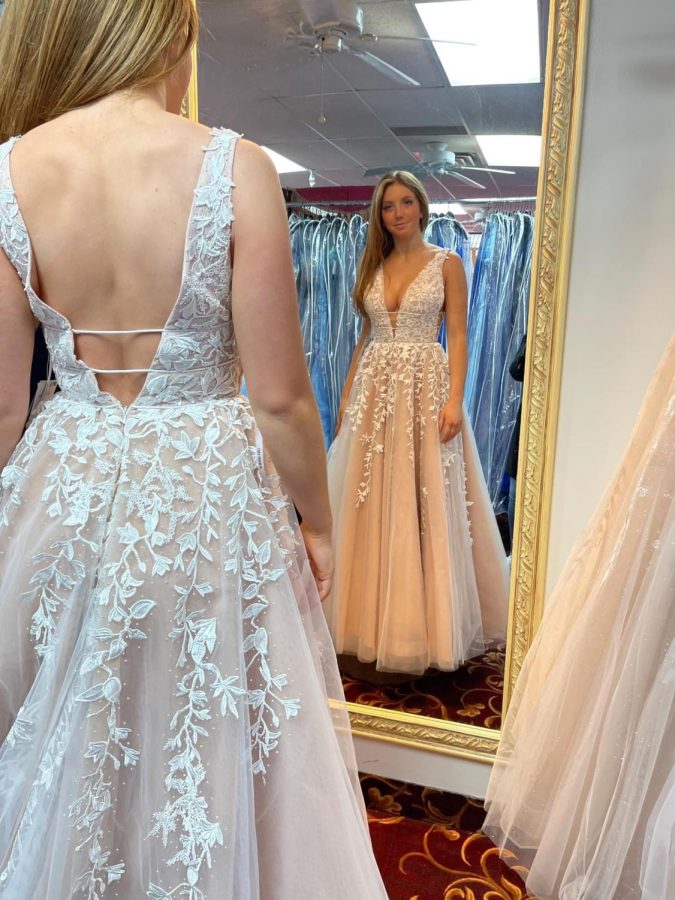 Abbey Werner
Grab your friends, hop in a limo and get ready for an extravaganza of disco fever. This spring, Milford is bringing back bell-bottoms, records, and neon lights. "The Last Disco" prom theme was revealed on April 18. With the funky tunes and bright colors, the class of 2022 will celebrate their prom in style. 
Milford's Student Council has been working tirelessly to ensure a night of fun and enjoyment. The Senior Council started planning prom back in January. "The Last Disco" theme was chosen because members wanted to incorporate something unique and fun to celebrate the closing of their Senior year. Ms. Cesaro is the new Student Council Advisor and has helped them with the entire prom process. "I am a big fan of school spirit and building a community here at Milford," she said. "This year has been a learning experience…I look forward to starting new traditions and experiences." Prom looked a little different last year due to COVID-19 safety precautions. It was canceled altogether in 2019. With the different locations and social distancing, the prom process has been improvised and changed. "Normally, the Junior Council would shadow the Seniors and see the final result, but this year's Senior Council didn't get to see that, so they are somewhat going into the process without knowing what it looks like," explained Cesaro. Although the Seniors did not get to base their plans off of the other proms, this opens up an opportunity for new and fresh ideas instead of each class following their older peers. From picking the theme to the decorations, the Seniors get to really make it their own.   
 Much preparation has been put into planning and organizing prom. 
Prom has been a tradition for decades to end the year with. Many students have been waiting their whole lives for this special night. "I'm most excited to spend the whole night with all of my friends and to close out our senior year all together while having a great time," said Senior Sam Moule. As the Seniors enjoy their last semester together, prom will serve as their last hurrah before they graduate. "Ending the year on a high note with my friends and classmates will be one of my long-lasting memories," said Senior Cody Miller. 
The Senior class of 2022 will end their crazy high school experience with a night to remember. The prom will be held in the Suburban Collection Showplace at 6 p.m. on Friday, May 27. The dance will start at 7 p.m. and will end at 11 p.m.