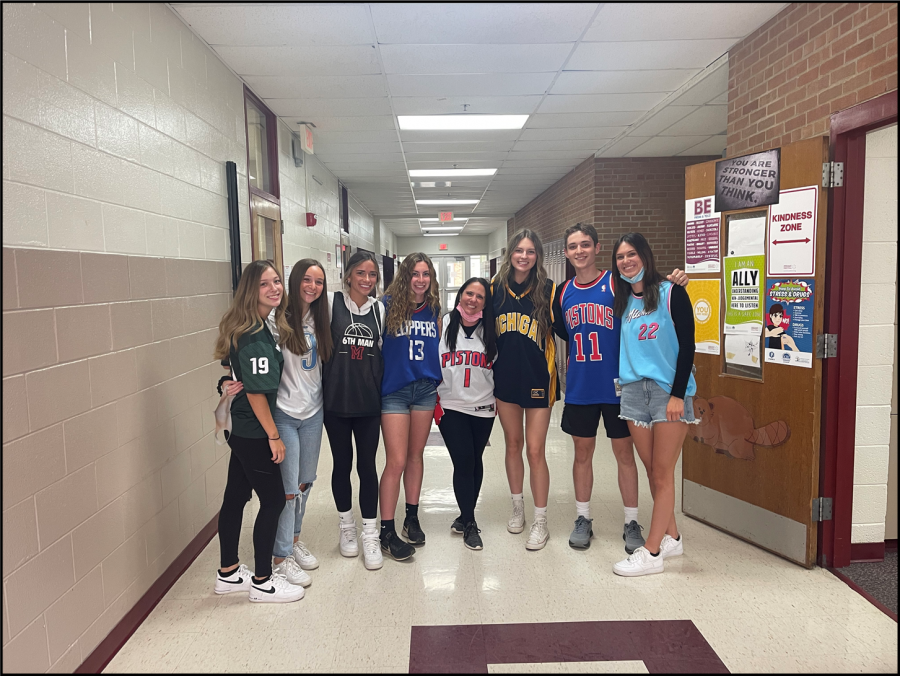 Emma Dittrick
With the unfortunate circumstances of last year, Milford High School's annual Charity Week was unable to take place due to global shutdowns. The supplies were purchased, the events were planned, and last year's Leadership group was ready to raise thousands of dollars for the Special Olympics.
Then, COVID-19 struck, and just days before the 2020 Charity Week began, all events were cancelled. Charity Week is a week for MHS students to show their school spirit by dressing up and participating in various activities throughout the school day to raise money for the charity of choice. Usually, at the end of the week, there is a pep assembly that announces the amount of money raised for the charity and a school dance.
Because of COVID-19, only in-school activities that did not garner a large crowd were permitted. After the devastating disappointment of last year, Leadership was focused on making sure that this week of school spirit commences. Giving back to a deserving cause was extremely important to Leadership students. "We are planning on doing Special Olympics as we planned last year," Leadership advisor David Gilbert revealed. Charity Week took place the week of May 17. The week was kicked off with a pancake breakfast on Monday, followed by Mr. Milford on Tuesday, MavBall on Wednesday, Jail n' Bail on Thursday, and concluded with a drive-in movie at Milford in the evening on Friday.
This year, many precautions were taken to ensure that this event was both safe and fun for all students. "This year will be different due to limited numbers. We won't be able to include as many people as we have in years past, so early sign-up will be important for students," Gilbert stated. "We will have to do a first-come-first-serve kind of a thing and cap it depending on the activity."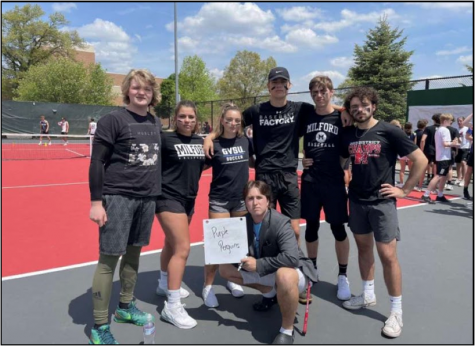 In years past, students have been able to pay to leave class to take part in various activities around the school. This year, these activities had to be more closely monitored to ensure school safety. Many aspects of the traditional Charity Week had to be reworked to accommodate COVID guidelines and restrictions. "Our goal is to stay as close to what we have done in years past as possible so people are comfortable," Gilbert stated. In the past weeks, hundreds of MHS students have been continuously quarantined due to contact tracing in classrooms and spring sports. Leadership hoped that COVID-19 cases would continue to drop so the exciting week could be as fun and safe as possible for students.
A traditional school year at MHS is filled with sporting events, pep assemblies, and many other activities to engage students, allowing them to display their school spirit and help them feel connected to their peers. COVID-19 restrictions have resulted in the cancellation of all of these events that many students place a great deal of importance on. "The motivation [for Charity Week] comes from all of the other activities that have had to be canceled. We want to give the student body something to look forward to and celebrate as the year comes to a close," Gilbert stated. Though it was a fun-filled week, there are a few traditional aspects that students missed out on. "Because we are limited by COVID restrictions, we unfortunately [couldn't have] our end-of-the-week assembly, which is always a school favorite," Senior Leadership student Sammy Knapp explained. "We also [didn't have] any activities and events after school hours this year, but that just makes it even more fun to raise money and get out of class for an hour to be a part of this year's Charity Week," she continued.
The excitement was palpable as students partook in each of the activities throughout the week and enjoyed the beautiful weather outside. The commencement of Charity Week is always something that all students look forward to as the school year comes to a close. With at least $8,266.00 raised for Special Olympics, Charity Week was not only fun, but successful. "It is important to help those in need during these crazy times, and being able to help a charity that affects people in our school, families, and communities is definitely something we wanted to continue," Knapp said.