Students reflect on Mr. James' life lessons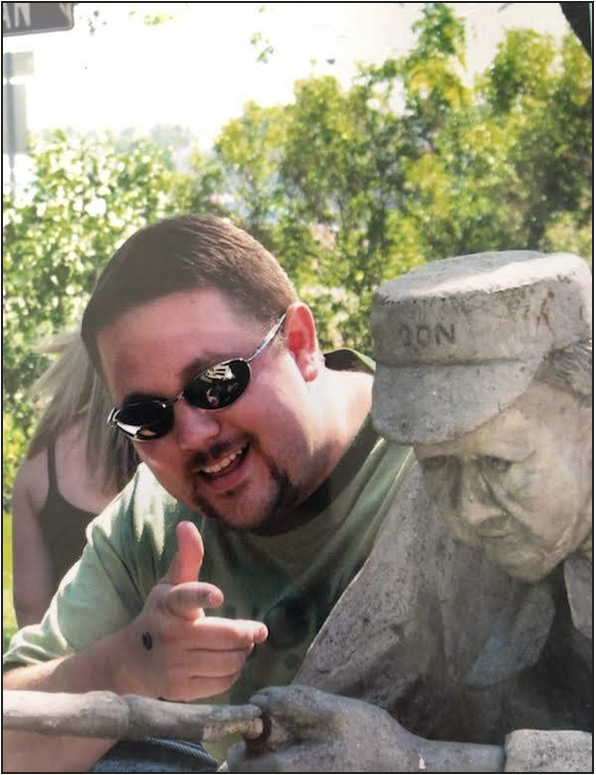 Harper Zondlak, Staff Writer
March 19, 2020
Milford's student body overflowed Borek Jennings Funeral Homes, Lamb Chapel, on Feb. 25, the morning of Mr. James' funeral.
Many students were impacted by Mr. James in and outside of room 802. His teaching style, stories, and mindset are all memorable to students. A multitude of students formed close personal bonds with Mr. James; he made an effort to connect with every one of them.
Mr. James built trust with his students. They came to him for help, advice, and comfort.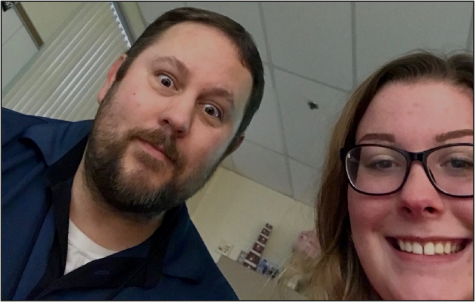 Mr. James' teaching style was one that was unique and adaptive. Senior David Albert, who has had Mr. James for multiple classes describes his lectures best: "His notes were always bland, but then he would go into detail and be very interactive." Mr. James had so much enthusiasm in his lectures. He knew an example for every term, and could expand on any topic of the students' concern. Psychology was Mr. James' passion, and he brought fervor to the lectures.
Albert and Senior Jordan Conaway expanded on his methods of teaching, going into his "little victories" mentality. They both shared stories of Mr. James encouraging them and rewarding them for improvements on test scores, increased attention in class, and recognizing their growth as students.
Junior Lauren Malkowski added that Mr. James adapted his teaching style to encourage students' learning. He wanted his students to learn and to be as motivated as he was. Mr. James always identified and rewarded good scholarly behavior in his class; students who received an "A" on a test would be written on the brain board.
The Wall of Fame honors students who received a 5 on the AP exam. Each "tribe," or table group, was encouraged to perform on tests by competing in a bracket based on test scores. Good behavior, little victories, and scholarly accomplishments were rewarded with one of Mr. James' prized stickers.
Mr. James' teaching style encouraged students, regardless of their GPAs. He made a point to celebrate any improvements in his class, and viewed every student as equal.
Conaway felt Mr. James was always comforting and supportive of her when she didn't do well on a test, but he also celebrated her improvements. She said the greatest lesson that Mr. James' taught her is, "Grades don't define you. You are more than just a student."
Malkowski sat next to Mr. James' desk for an entire semester. She and Mr. James would converse daily, and she expressed how much Mr. James cared about her well-being.
"On days I where I was visibly distraught or upset about something, he would check up on me and ask me what was wrong, if I was doing okay, if he could help in any way."
His concern demonstrates how he truly cared about his students well being. Malkowski explained that Mr. James has been a great example for her and he has inspired her to care for everyone, regardless of who they are and what they've been through.
Mr. James' positive outlook and unbiased views were inspirational to his students. Albert expressed that Mr. James never judged anyone for who he/she hung out with, how well he/she did in school, or what he/she did after school; he built his relationship with students based off of his interactions and conversations with them. Mr. James was caring and accepting of his students.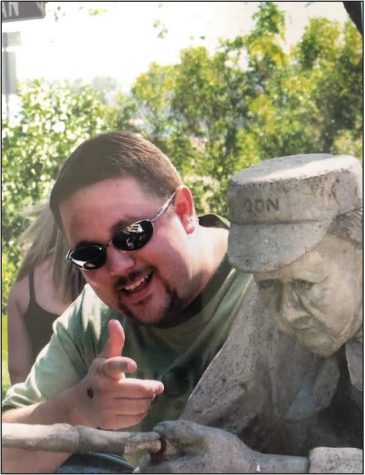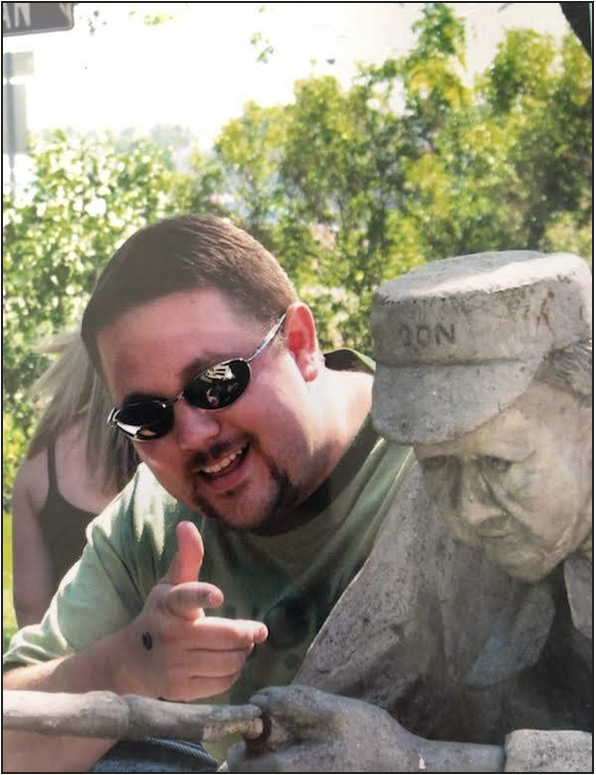 Many students would come into his classroom before or after school, during passing time, or lunch just to talk to Mr. James.
Conaway shared that she often went to Mr. James for advice and explained, "He always just listened and was always supportive and positive." Mr. James was willing to listen and give advice to students about friendships, relationships,  mental health, and more. He truly cared about every one of his students' lives.
A surprising amount of students connected with Mr. James because of shared interests. Mr. James was just a cool guy and was into a lot of things that the younger generation is drawn to. Both Albert and Conaway express that they shared similar music interests with him, like Rage Against the Machine and Saint Motel.
Mr. James also played popular video games, like Call of Duty Modern Warfare and dabbled in magic tricks. Albert disclosed that his personal relationship with Mr. James was built off of their daily conversations about their common interests.
"It was always fun talking to him. It was more like talking to a friend than a teacher," Albert said.
High school students are often misunderstood; Mr. James really took the time to understand his students and the younger generation.
He found ways to connect with different groups of students and adapt to various learning styles. Most importantly, Mr. James did his best to make the learning environment enjoyable for everyone.
He always found room in his lectures for demonstrations, relatable examples, and humor sprinkled in. He had personal conversations with his students, and was truly interested and caring. In only forty-two years, Mr. James has positively affected and inspired a substantial number of students.
Mr. James' best friend, McLane said it best during his eulogy: the students, who have learned so many lessons from Mr. James, must now be the voice. The students are the voice of Mr. James.