Be Involved
School spirit evolves as students change
Hang on for a minute...we're trying to find some more stories you might like.
School Spirit has evolved since the opening of Milford High School, founded in 1861, there are some possible reasons that it has changed, technology being one of them.
Asking 3 people the same question: do you believe that there is more or less spirit in MHS since you first came here, 2 out of the 3 said less.
Junior Rachel Thompson explained how this year there has been an increase in spirit but "I believe there is a lot less spirit compared to 5 years ago, the reason I say this is because I had 3 siblings that graduated before me and they have told me a lot about how their spirit was."
Elena Petersen, a frequent substitute teacher for Milford High School and a mother of 3 who have since graduated from MHS, had the same opinion as Thompson stating, "I have noticed less participation from the students, I believe it is because they are not paying attention to what is going on around them."
Principal Kevin Mckenna had a different opinion saying, "It (school spirit) feels more, the more is united as a building, for example class color day almost all students participate."
Class color day is typically the most popular day for participation and mos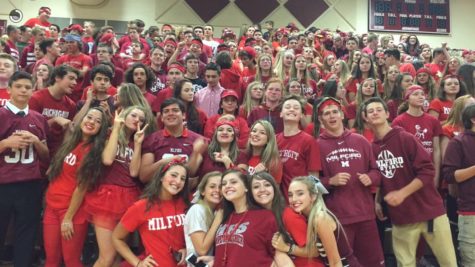 t students really seem to enjoy it, nonetheless that is only one day that happens twice a year out of the full school year.
A possible reason for the decrease in spirit is the massive use of technology, "most children and teens spend 75 percent of their waking lives with their eyes fixed on a screen, according to a recent study performed by the International Center for Media & the Public Agenda (ICMPA)." wrote Morgan Hampton in article Technology: Is it making kids anti-social?
The goal and hope for all the interviewees is to increase the spirit in Milford High School and to boost the students' pride in their community.
"School spirit is really a reflection of the community, Look at how the unfortunate death of Cole Painter was reflected and how there was such an outpour in the community, When I see that in Milford High School, I see everyone working with each other when something happens." Mckenna said.
Another example of the increase in the sense of community in all of the activities that are offered to the students, sports, bands, clubs, etc. Mckenna explained how the "students have a respect for one another because they are being involved which is a very important part of high school."
Also the students have created 6th Man which is a group of boys that are at the head of the bleachers for all home basketball games who cheer on the players. There is a theme created for almost every game which makes the school feel more united.
Students should try to make it a priority to be involved in activities that are going on at MHS because it is better for their well being. Hampton interviewed Larry Rosen, a psychology professor at California State University and he explained, "'For every minute of tech use there should be an equivalent five minutes of time spent doing something else including talking to people, interacting with toys that promote creativity and doing activities that calm an overactive brain.'"
There is still a feeling of less spirit at MHS for most students but all interviewees had a few words of advice that would hopefully increase spirit.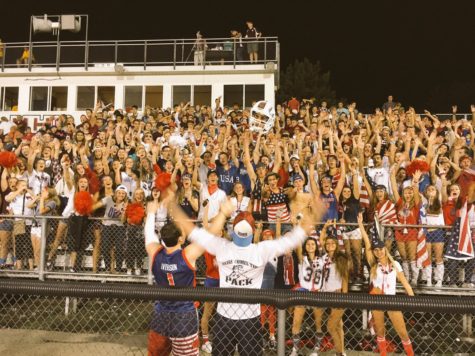 Chloe English, class of 2014 MHS graduate, said "the more people that are reached in a student body the better when it comes to events and overall pride."
Petersen also recommended an idea that could possibly benefit spirit saying how spirit week should become more competitive again, being able to get the students involved in competition will make them more likely to want to stay involved in other events that are happening.
Mckenna, Thompson, and Petersen all said the same thing, "be involved."
Students should be involved in their high school years since it is so unbelievably short, support the Mavs, and support the community.